Holidays are a special time to create memories with your loved ones. This is the time families and friends take time off to reconnect, especially with simple or elaborate gifts. That's why it's important to plan your gifting and how you want to ship them ahead of time. This is particularly important for those christmas shipments that are sent overseas during the holiday season. Here are our top 5 tips for shipping gifts overseas this holiday season.
The earlier, the better (ship a package soon)
As a rule of thumb, it is essential to plan on sending your gifts at least 2-3 weeks before Christmas. This gives sufficient time for the packages to arrive well in time for the holiday season. Contact your shipping company to learn their deadlines for shipping holiday gifts. At SFL Worldwide, we offer last-minute holiday shipping at discounted prices. Get your quote here.
Keep price down (ship early to keep price down)
Shipping during the holidays can be an expensive affair. High demand for shipping can lead to high shipping prices and holiday traffic. This is a reason why Christmas could be stuck in a shipping container, if you don't plan your holiday shipping properly. It is advisable to ship early to take advantage of low shipping prices. This not only sends your gifts on time, you also avoid getting your parcels stuck in the holiday package traffic.
Ask your dedicated shipping advisor here at SFL Worldwide when you make a booking on how to wrap your packages. International packages require special handling and therefore, it is important to use the right packaging material and fillers to withstand the journey till your package reaches the recipient's doorstep.
Make sure it gets there (check address, get a tracking number)
Before you start shipping out packages, make sure to get your recipient's addresses ready to avoid last minute confusions and delays. Complete your shipping in time for Christmas by checking the shipping estimates and delivery dates for these addresses to make sure your package reaches your loved ones on time. Also, check with your shipping provider to see if they offer a tracking number with your service. SFL Worldwide offers real time tracking on all of our bookings.
Think about what you're shipping
Although the final tip of this guide, this is the first and foremost thing to think about when shipping gifts for the holiday season. Shipping companies calculate shipping prices on the basis of dimensional weight which is the space your package occupies on a mode of transport. It is a good idea to think about gifting ideas keeping in mind the dimensional weight of the package once wrapped and placed in your box.
Gift something that is easy to ship. Larger or fragile items require special shipping which could further delay delivery.
Understand overseas customs regulations or ask your advisors for help with foreign customs clearance.
Keep dimensional weight in mind as shippers use this to calculate your shipping price.
Utilize high-quality packaging material that maximises use of space and keeps your gift secure.
Use appropriate packing fillers to ensure your package reaches safely and securely.
Ship according to your delivery estimates to make sure your package shows up on time.
Use instant rate calculators to save time on shopping around for prices and find them under one roof here.
Ask for tracking numbers to keep an eye on your shipment at every step until they reach your destination.
Ensure that your package is insured to avoid loss or damage to your packages in transit.
CHOOSE SFL WORLDWIDE, SAY GOODBYE TO OBSTACLES.
Your partner in delivering packages of varying attributes. Our customer testimonials page speaks volumes about the quality of work we provide. We are always happy to serve you here at SFL Worldwide.
Bring out the Santa in you and spread the joy with your wonderful gifts this holiday season! SFL Worldwide offers last minute shipping deals and exclusive discounts for our members. What are you waiting for? Ship your holiday gifts today!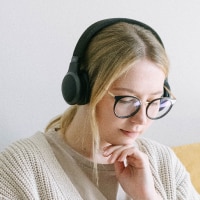 I'm Tammy Waller, a supply chain and logistics specialist with over 10 years of expertise. I've been an author and SFL employee for over 10 years.
As an author, I've been able to teach others. I love guiding users through supply chain and logistics operations.
I have substantial experience managing logistics operations, supply chain management, transportation, inventory management, and warehousing in shipping-moving and logistic services. I've worked on many worldwide logistics and supply chain projects, honing my abilities in negotiating rates, scheduling shipments, and managing vendors.