Dependable origin & destination services
Get Quote and Save UPTO 70% on your next shipping

Please select from country

Please select to country
DEDICATED ORIGIN AND DESTINATION SERVICES
SFL Worldwide offers a full range of customizable solutions for relocation projects in the USA and internationally. Our comprehensive list of service offerings includes services tailored specifically to provide dependable removal services for household goods, automobiles, and commercial cargo to our agents worldwide in an organized manner.
End-to-End Removal Services
Ocean Freight to Destination Port
Personalized Assistance
Onsite or Online Survey
At SFL Worldwide, we pride ourselves in our reputation as a highly trustworthy and reliable removal company. We are members of the International Association of Movers (IAM) and a 5-star Logistics Partner with the Movers POE. We handle your packages with the utmost reliability and safety for origin-destination services. You are guaranteed multiple benefits when you choose to work with us for your origin-destination services.
COMMITTED TO QUALITY IN ALL OUR MOVES
Dedicated Agent Assignment
With SFL, you are provided a dedicated representative for your moving needs, from submission of quotes to the final delivery of your package. Our agent makes sure that the transition between every step in this process is as smooth as possible.

Experienced Customs Broker
The customs brokers at SFL are the best and have commendable experience in handling assignments related to import and export regulations. Rest assured, there won't be any hassles in the clearance process with SFL Worldwide on your shipments.

Competitive Pricing
Excellent service and competitive prices are the terms that don't bode well together in the shipping industry. Still, with SFL Worldwide, these terms are mutually inclusive, and we do the shopping around for you so you can avail the best prices and exceptional shipping services found anywhere on the internet.

Instantaneous Customer Support
Our highly-trained customer support staff are here to help you with status updates of your shipment at every point in the process. Our ultimate goal is to make the process as stress-free as possible for our customers. We respond to your queries in little to no time. With SFL Worldwide, you can put your feet up and relax!

Reliability & Dependability
Our testimonials and certifications indicate our successful and meticulous completion of assignments for individual and eCommerce customers. At SFL Worldwide, we guarantee no compromise when it comes to quality.

Full-Service Removal
We tailor our services based on our customer's shipping requirements. Our full-service removal package includes disassembly, packaging, transportation, customs clearance, unpacking, assembly, and cleaning.

Our comprehensive suite of origin and destination services are tailored to provide the best in class removal services for Household goods, Automobile, and Commercial Cargo. Our Origin and Destination services include: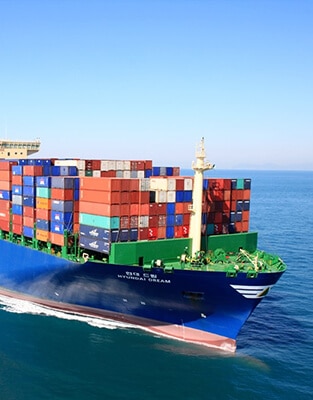 Onsite or Online Survey
AES Filing and Export Documentation
Export Packing, Loading & Inventory
Cargo Groupage / Consolidation
Short/Long Term Storage Facility
Palletization & Export Custom Crating
Container Haulage to Port/Yard
Warehousing & Order Fulfilment
Ocean Freight to Destination Port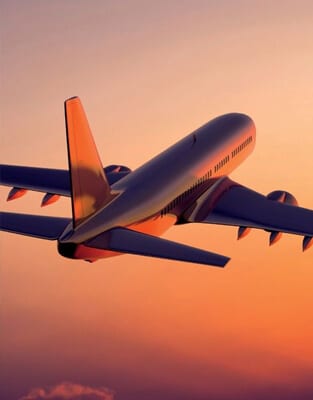 ISF Filing & Custom Clearance
Assistance with Documentation Preparation
Container Haulage from Port/Yard
Unloading, Unpacking, and Assembly
Proof of Delivery Inventory
Handling Pallets, Crates & Removal of Debris
Handing Nationwide Groupage Shipment
Short/Long term Storage Facility
Nationwide Ground Transport
Your trusted logistics partner for hassle-free door-to-door shipping and moving services.
I've used SFL Worldwide for the past few years and I've been very happy with their service. They are always on time, their prices are reasonable, and their customer service is excellent. I would highly recommend them to anyone who needs a reliable courier service. Here are some specific examples of why I'm so happy with SFL Worldwide They have always been on time with my deliveries. I've never had to wait longer than expected for my package to arrive. Their prices are very reasonable. I've found that they are often cheaper than other courier services. Their customer service is excellent. I've had to contact them a few times with questions or concerns, and they have always been very helpful and responsive. Overall, I'm very happy with SFL Worldwide. They are a reliable, affordable, and customer-oriented courier service. I would highly recommend them to anyone who needs a courier service.
Mahesh Darshan
2023-05-20
Very supportive and patient. Documents reached on time. I would recommend their services to everyone. Thanks Mr, Punit for your guidance.
Best service with best rates
Chandramouli Potnuru
2023-05-11
SFL is Rocking!!! I had a urgent need to ship some legal documents to California from Texas, I have immediately called Punit from SFL as usual he has done his magic. The service is really superb and highly recommended.
Great service for my documents shipping from Hyderabad to USA. Reasonable rates and great customer service. I will recommend their services.