Shop from US stores, Ship worldwide
Save up to 70% on international shipping on all shipping from the US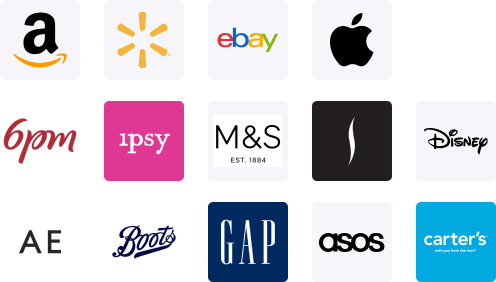 Get Quote and Save UPTO 70% on your next shipping
Please select from country
How does Global Shopper work?

1.

Shop in your favorite US store
Shop at any of your favorite stores in the US and ship your order to the US address provided at registration.

2.

Register for a FREE U.S. Address
Register for a FREE U.S. Address that you can use to ship your orders and consolidate them before shipping.

3.

Consolidate for shipping worldwide
You can shop at different stores and hold your packages at the U.S. address before shipping worldwide.

4.

Get it delivered to your door
When you're ready, our advisors will find the low, discounted prices and have them shipped to your door.
Shop US Stores, Ship Worldwide
Thanks to our vast network of connections, SFL Worldwide can ship customers' online purchases from any store in the United States under the Global Shopper program.
At SFL Worldwide, we ship from the US to over 200+ countries worldwide and ship vice versa from India, China, and several other countries to the USA. Here are some popular US stores other customers love to shop at in the Global Shopper program.
Consolidate & Save up to 70% on all your shipping from the US
Do you have multiple shipments arriving from various stores on various dates? Shipping in bulk is an easy way to save money on your worldwide shipping. Our advisors will help you find the right shipping rate for your need. You can store your purchases at the registered U.S. address and ship them in bulk when you're ready!


Benefits of the Global Shopper Program
Shopping in US stores has never been easier. Shop online at your favorite store and ship right to your door in any part of the world!

Express shipping for faster deliveries with real-time tracking information and insurance for secure deliveries right to your doorstep.

Exclusive access to member discounts of up to 80% when you book shipping services from various carriers like FedEx, DHL, and UPS on SFL Worldwide.

Mail forwarding service that will hold all your incoming mail in the US and ship them in a consolidated manner to your doorstep overseas.

Expert Advisors store purchases, consolidate shipments as required and guide in saving money by keeping volumetric weight charges low.

Personal Shoppers Personal shoppers track your shipments and coordinate the consolidated shipment of your purchases.
START SAVING TODAY FOR FREE
Get Started Today for Free
Start getting discounted pricing on business shipments by registering in the Global Shopper program today!
Thank you for submitting your request. Our office will contact you within 1 business day.
No Registration | No Credit Cards | No minimum requirement
Ready Shop & Ship With Personal Shoppers
Local knowledge of the good, the bad, the do's, and the don'ts is an added advantage when it comes to online shopping in another country. Hire personal shoppers on SFL Worldwide at a small additional cost. They will assist you from the beginning until your purchases reach your doorstep.
Assist with finding the best item
Finding the best item can sometimes be a daunting process. Our personal shoppers can help you identify stores that carry your item and guide you through the shopping process and thorough research of the market.
Provide up-to-date information on the latest trends.
Having access to the right information is key when it comes to shopping overseas. Get access to valuable information on the latest trends to make informed decisions when you order items from the US.
Place orders from shopping lists.
Make a list of the items you want to purchase and send it to your assigned shopper. The personal shopper takes the brunt of ordering online off your shoulders and does all the ordering for you.
Search for ongoing deals and promotions.
At SFL Worldwide, we are committed to finding the best value for your money. Our personal shoppers are always on the lookout for ongoing deals and promotions and can find coupons to help you save money on your purchase.
Communicate with the store on queries and return policies.
Timezones make communication hard, and we get that! Our personal shoppers handle your communication with stores, check stock, cancellation, and return policies during store hours in the US.
Don't Just Take Our Word For It
Nice system, very easy to use. Good followup.
Kaushal Kishore
2022-07-09
I used this service for the first time and extremely pleased. Staff very courteous, very prompt and I got the shipping label pretty soon after completing the details and making payment. Much better choice economically compared to going to the shipping company directly. Would highly recommend for anyone! So happy that I found SflWOrldWide using Google search !
Krunal was most courteous, knowledgeable., efficient and professional. Exceeded expectations.
I am really satisfied with the services provided by SFL. They have provided me all the updates regularly till my package was delivered
Excellent service ! I have submitted the query in website and received timely response. Utkarsh Rana called to follow up and clarify the query. I made the payment online and immediately received the shipping label. The package was delivered as per committed date. Highly recommended!
Best courier service.
SFL is much cheaper and reliable when it comes to international shipping, I have used their service couple of times for sending documents from USA to India.
Excellent service, I send documents to home country at a very reasonable price, Highly recommend them for. customer support is very quick in turnaround. Great experience overall.