Reliable long-distance moving
Relocating your home or office has never been easier. With SFL Worldwide you get a varied range of relocation packages that fits your needs. Contact SFL Worldwide for your next hassle-free nationwide and worldwide relocation.
Get Quote and Save UPTO 70% on your next shipping

Please select from country

Please select to country
AFFORDABLE DOMESTIC RELOCATION
SFL is bonded and insured through the Federal Maritime Commission. In addition, we are also licensed as a moving broker through the Department of Transportation.
At SFL Worldwide, we have expert negotiators who strike the right deals with highly reputed moving conglomerates by leveraging on our volume. We work with customers from several countries with our exceptional moving services at nominal prices.
We have multiple options to choose from when it comes to your domestic relocation. In certain cases, we enlist the services of our trustworthy partners to handle your move in the fastest and safest way possible. Our rigorous pre-screening and due diligence ensure that your relocation is in safe and competent hands.
Our zealous team of customer care executives and moving coordinators make sure that every item of yours receives the attention it deserves and is handled like they are our own. At SFL, you are able to customize your plan to get the best value for your money and time!
WHY CHOOSE SFL AS YOUR MOVING BROKER?
The very first step is to conduct a background check of the mover who will handle your relocation process. We check everything from their safety records to certifications like Better Business Bureau and customer reviews.

The very first step is to conduct a background check of the mover who will handle your relocation process. We check everything from their safety records to their overall reputation that is certified by industrial watchdogs like Better Business Bureau, customer reviews, and complaint history if any.

Our next step is to check if the mover has a valid DOT along with a valid operational authority from the Federal Motor Carrier Safety Administration.

Following this, we verify that the mover is able to provide proper insurance coverages for cargo, property damage, and injuries.

Lastly, all moves have to be bound by contracts to ensure your belongings are protected. A certified binding contract is provided by the mover for moving services, which, in turn, will protect your belongings.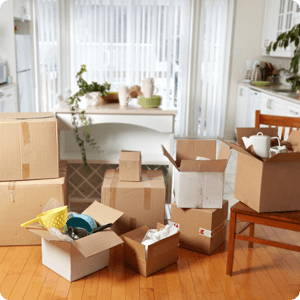 Residential Move
From petite boxes to full-blown cargos with the contents of your entire house, SFL Worldwide is your best choice for your next inter/intrastate residential move. Positioned to deliver based on your personalized needs, we scope out a professional moving company that can provide transportation services and full relocation services to aid you in your moving process, if required. The full relocation service would include packing, loading, transportation, unloading, unpacking, and assembly of your furniture. Sit back and unwind into your new home. Our moving partners take care of every little detail for you!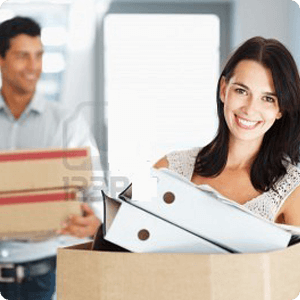 Commercial Move
Office moves can be confusing and a Himalayan task to accomplish. The experts at SFL Worldwide are trained to organize and handle your commercial moves with specialized packaging and handling services. We take into consideration that commercial moves can come with compressed timeframes and overnight scheduling. Our team of experts provides some of the best commercial moving services in the industry. At SFL, we take pride in our peerless technology and smart moving techniques to provide a cluster of services such as localized commercial move, floor-to-floor move, office move, and interstate commercial moves! In addition, we take care of any prep work for your overseas and cross-country moves!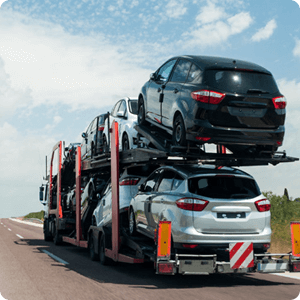 Auto Transport
SFL Worldwide provides reliable and safe solutions for transporting your vehicles - be it cars, trucks, or motorcycles - from one location to another. Enjoy the good aspects of your exciting move across the country or to the next neighborhood while we handle the safe delivery of your automobiles with reliable delivery times to commence life from your new place! Our transportation services are cost-effective and economical. Our dedicated Auto Transport Coordinators work directly with our customers to help determine the right type of transport needed, based on the relocation requirements.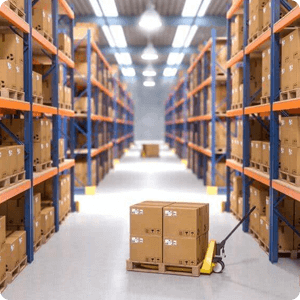 In-Transit Storage
SFL Worldwide has joined forces with the top storage companies in various locations across the US to provide you with multiple options for storing your cargo for days, weeks, or even months. We have customized solutions that meet your storage needs while you plan your big move! Our widely-knit network of storage companies can take up every storage task, and pride themselves on delivering exemplary services that are a combination of arduous labour, and quality deliverance. This solid combination of value and service is impossible to find in today's world.
Our Complete Domestic Relocation Service includes
Free On-Site or Virtual Survey
Disassembly and Packing of Household Goods
Documentation includes Packing List and Insurance Options.
Loading & Transportation to Destination
In-transit Storage
Unloading, Unpacking, and Assembly of furniture
Removal and Trash of Packing Junk and Debris
Don't Just Take Our Word For It
Srinath Jukanti
2022-12-07
Excellent service
srinivasa Kosuri
2022-12-06
Nice experience with SFL worldwide. Their sales rep in the US was very helpful, polite and answered all my questions patiently.
Excellent service, I send documents to home country at a very reasonable price, Highly recommend them for. customer support is very quick in turnaround. Great experience overall.
Used this to ship documents to India at half the price of FedEx and I am happy with the service!
Amazing and reliable service at very cheap price.
Omkar Kulkarni
2022-12-02
Documents shipped with SFL to Mumbai with 1/3rd price (End carrier- Fedex). Highly recommend. Thanks Ambuj.
Shanmugavel Balasubramanian
2022-12-01
I shipped four boxes to Small village near Pattukkottai, Tamil Nadu India. It came to my home as it is. No issues. Great service, tracking and delivery.
Used SFL worldwide for my shipping services to india. They did a great job and able to get the shipment done in 4 days through fedex. Definitely recommend.
Really happy with the service. SFL was more than 50 % discounted than any other courier services. Even the document got delivered really fast.
Deepak Datwani
2022-11-29
Excellent service. Sent few documents internationally from Dallas, reached in 3 days at half the price that regular couriers would charge. Very professional team.