What do you do when you want to send a gift or a product to someone who lives right across the globe from you? That's right, you ring SFL Worldwide and provide your details to start the shipping process. Now all that's left to do is wait for your delivery to reach its final destination. Success! You see, you were able to do that because SFL Worldwide offers you outstanding courier services at a remarkably low cost – a combination that most customers have never heard of elsewhere! We are all about hassle-free, stress-free shipping services, and we would be honored and grateful to provide our services to you.
Let's be honest, courier charges are skyrocketing day-by-day, and with the world even more connected through online shops and servers, courier services are even more in demand. People want budget-friendly services from the best international courier with no compromise on the quality of their services. Hence, SFL Worldwide enters the scene with its impressively low international courier services charges and one-of-a-kind quality.
SFL Worldwide: charges for international courier
Charges! Our charges for international couriers are the cheapest and made through super secure gateways. We are not a one-size-fits-all type of company. We customize our services to fit your deadlines and daily schedule. Enjoy real-time tracking courier services with inexpensive charges.
SPECIAL INTERNATIONAL COURIER SERVICES CHARGES FOR LOYAL CUSTOMERS
SFL's low pricing is unlike anywhere in the market! Individuality is our key value, so we won't disappoint our customers by providing them with mundane, overpriced charges. No! At SFL, we have special pricing offers for our long-term, returning customers for any kind of shipment that they want to be delivered anywhere in the world. All you need to do is get a quote with us and watch the magic unfold to get your package across the globe.
INTERNATIONAL COURIER SERVICE CHARGES THAT MAKES YOU CHOOSE US
Our international courier service charges allow you to enjoy both shipping and customs at a cheap price. Take our customer's word to learn that we are a highly reliable and time-sensitive company. You won't be disappointed! Your package will reach its destination without a hole in your pocket!
SFL Worldwide has been a Logistics service provider specializing in domestic and international shipping and moving services since 2005. We offer door-to-door shipping and moving services with real-time tracking & insurance. We specialize in residential and commercial relocation and offer a truly hassle-free experience.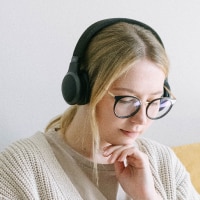 I'm Tammy Waller, a supply chain and logistics specialist with over 10 years of expertise. I've been an author and SFL employee for over 10 years.
As an author, I've been able to teach others. I love guiding users through supply chain and logistics operations.
I have substantial experience managing logistics operations, supply chain management, transportation, inventory management, and warehousing in shipping-moving and logistic services. I've worked on many worldwide logistics and supply chain projects, honing my abilities in negotiating rates, scheduling shipments, and managing vendors.