Customs Duty is a tariff or tax imposed on goods that are transported across international borders. The purpose of Customs Duty is to protect each country's economy, residents, jobs, environment, etc., by controlling the flow of goods, especially restrictive and prohibited goods, in and out of the country.


Customer duty is ascertained by multiple factors which include but are not limited to the value of the shipment, size of shipment, the volume of shipment, cause for import or export like transfer of residence, etc.


When shipping or moving internationally, you should understand the difference between customs clearance and customs duties. Most of the shipping companies will include "Customs Clearance" in their quote. Do not get this confused with custom duty. Customs clearance is a process in which the shipping company or the licensed customs agent will work with various parties like shipping line, port authority, and customs officers, etc. to ascertain custom duty and get the shipment released from customs bonded warehouse.


You can click here to learn more about customs regulations and the requirements in various countries for the transfer of residence.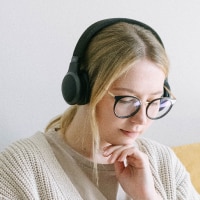 I'm Tammy Waller, a supply chain and logistics specialist with over 10 years of expertise. I've been an author and SFL employee for over 10 years.
As an author, I've been able to teach others. I love guiding users through supply chain and logistics operations.
I have substantial experience managing logistics operations, supply chain management, transportation, inventory management, and warehousing in shipping-moving and logistic services. I've worked on many worldwide logistics and supply chain projects, honing my abilities in negotiating rates, scheduling shipments, and managing vendors.