KYC means "Know Your Customer". It is a process by which FedEx obtains a customer's identity and address information. This process helps to ensure that the shipment is delivered to the assigned receiver at the time of booking the shipment. The KYC procedure is to be completed by the banks while opening accounts and also periodically update the same.
Below are quick steps to upload your KYC documents online on the FedEx KYC website.
Step 1: Start KYC Submitting Process
To submit a new document, please click on the "Submission of KYC Documents" button.

It is very important that the address mentioned on the KYC document should be the same as that of the delivery address that is declared while scheduling the shipment.
Step 2: Initiation of KYC Submission
To initiate and upload the KYC process, the receiver has to put in the below details on the Authorization tab and then click on the "Generate OTP" button
FedEx Airway bill, Mobile number, Alternate number, Email id, and Captcha code
You will receive an OTP code at your email address, which will be required to authenticate your KYC Process. You will have to enter the OTP code received in your email on to the KYC web portal to proceed to the next step.
Step 4: Complete KYC Step by Step Wizard
Follow the step-by-step process and complete the KYC upload process from Authorization to submission process.

In the Consignee Details tab for "Importer Exporter/Exemption Code" – if your shipment is for personal, select exemption code of "0100000053" which is for Persons /Institutions /Hospitals importing or exporting goods for personal use, not connected with trade or manufacture or agriculture.
After KYC approval, the package will be moved for customs clearance and examination. Once the shipment is cleared by the Indian customs and the IGST charges are ascertained and paid by the receiver, FedEx will deliver the shipment to your door.
Following permanent IEC numbers shall be used by non-commercial PSUs and categories or importers / exporters mentioned against them for import / export purposes:
Sr. No.
Existing Permanent IEC
Revised Permanent IEC numbers
Categories of Importer / Exporter
1
0100000011
AMDCG0111E
All Ministries / Departments of Central Government and agencies wholly or partially owned by them.
2
0100000029
ADSGA0129E
All Ministries / Departments of any State Government and agencies wholly or partially owned by them.
3
0100000037
DCUN00137E
Diplomatic personnel, Consular officers in India and officials of UNO and its specialised agencies.
4
0100000045
IABBR0145E
Indians returning from / gomg abroad and claiming benefit under Baggage Rules.
5
0100000053
IIHIE0153E
Persons /Institutions /Hospitals importing or exporting goods for personal use, not connected with trade or manufacture or agriculture.
6
0100000061
IIEGN0161E
Persons importing/exporting goods from /to Nepal
7
0100000070
IIEGM0170E
Persons importing / exporting goods from / to Myanmar through Indo-Myanmar border areas
8
--
IIEGB0180E
Persons importing/exporting goods from /to Bhutan
9
0100000096
ATAEF1096E
Importers importing goods for display or use in fairs/ exhibitions or similar events under provisions of ATA camet. This IEC number can also be used by importers importing for exhibitions/fairs as per Paragraph 2.63 of Handbook of Procedures
10
0100000100
IDNBG1100E
Director, National Blood Group
11
0100000126
ICIRN1126E
Individuals /Charitable Institution! Registered NGOs importing goods, which have been exempted from Customs duty under Notification issued by Ministry of Finance for bonafide use by victims affected by natural calamity.
12
0100000134
IIEGC1134E
Persons importing/exporting permissible goods as notified from time to time, ,from /to China through Gunji, Namgaya Shipkila and Nathula ports, subject to value ceilings of single consignment as given in Paragraph 2.07 (a) above
13
0100000169
NCIEE1169E
Non-commercial imports and exports by entities who have been authorized by Reserve Bank of India
This blog is purely for informational purposes and the laws mentioned are subject to change without due notice, owing to changing import/export guidelines of every country. If you need further information on this topic, please contact our office at 1-800-691-2235.
SFL Worldwide has been a Logistics service provider specializing in domestic and international shipping and moving services since 2005. We offer door-to-door shipping and moving services with real-time tracking & insurance. We specialize in residential and commercial relocation and offer a truly hassle-free experience.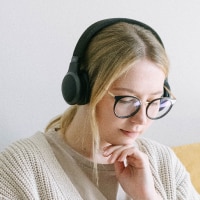 I'm Tammy Waller, a supply chain and logistics specialist with over 10 years of expertise. I've been an author and SFL employee for over 10 years.
As an author, I've been able to teach others. I love guiding users through supply chain and logistics operations.
I have substantial experience managing logistics operations, supply chain management, transportation, inventory management, and warehousing in shipping-moving and logistic services. I've worked on many worldwide logistics and supply chain projects, honing my abilities in negotiating rates, scheduling shipments, and managing vendors.