SFL Worldwide prides itself on supporting Mr. Vinod Shah in his campaign by consolidating clothes and shoes and shipping them in boxes from the USA to India.


Mr. Vinod Shah – A True Leader


The genuine patriotism of this Jain leader was fueled after he reached America, with all of ₹56 in his pocket in the 1990s.


Talking about his experience, Mr. Shah says, "God decides my path. Rather than donating to God's temples, God constantly inspires me to serve human beings created by God. Education, environment, and service for the disabled." Mr. Shah further says, "Our handpicked clothes and shoes have reached India and Africa, and I am delighted that God has given me this opportunity to help the needy.


Mr. Vinod Shah from Khambhat, Gujarat, who is serving as a pharmacist in the USA, is an emotional and committed serviceman who owes a debt of gratitude to his homeland.


Describing his struggle, Mr. Vinod Shah says, "After pursuing my B. Pharm, I struggled to find a good job. I stayed at my uncle's place in Mumbai and worked for three years. Somehow after struggling for nearly 3 years, I managed to relocate to Chicago, United States, as soon I got my Green Card. After I reached the US, all the doors opened for me. In the fourth year, I received my US Citizenship. Later, as I had the right to practice in any state, I left the busy state of Chicago, which was too cold for my liking, and settled in friendly Texas with my family permanently. Now, we regularly keep working with a group of Indian senior citizens to repay our motherland's debt.


Explaining his service activities, he says, "Under the auspices of the Jain Society, we started a collection of usable items. We handpick dresses, sarees, pants, shirts, and shoes for the needy in India and Africa. Further, Mr. Shah says, "With the help of SFL Worldwide, it has even become more accessible for him to ship these items from the USA to India as SFL helps him consolidate each item in ready-to-ship boxes. Mr. Shah further says, "With the help of local friends like Piyush Gandhi in Gujarat, we regularly distribute these clothes to the needy in urban and rural areas.


Mr. Shah believes that most people spend money on religion in India, and only a few people spend on the environment or give back to their society. Discussing his journey, he says, "We started the "Call Pay Donation" campaign in the United States to make better use of uneaten meals after a wedding or a party. The catering service of the respective event contacts us if they have any fresh uneaten meals." Mr. Shah further says, "To help our society, we have prepared a list of addresses and hostels where Indian students reside. We love it when our Indian students enjoy the food and make the best use of it.


Further explaining other campaigns, Mr. Shah says, "In Gujarat, we also run campaigns to support education and environment. We are grateful to God for providing needy children with fees, books, and uniforms for them to achieve their goals. Further keeping disabled children in mind, Mr. Shah says "Through the Jain group, we've started a unique campaign for children who are special needs or with a disability. Under this, we've also created a house with modern facilities. Since its inception, it has joined the Rajkot-based organization, which helps provide funds for the preservation of the environment.


Mr. Shah concludes by saying, "I love my country," for which I will run Sevayagna till my last breath. My life's purpose is only "better" when it is "better" for animals, humans, or the environment. I will be serving for their life."


Story credit – Shailesh Rathod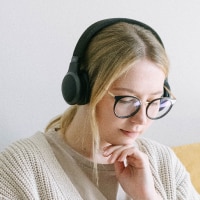 I'm Tammy Waller, a supply chain and logistics specialist with over 10 years of expertise. I've been an author and SFL employee for over 10 years.
As an author, I've been able to teach others. I love guiding users through supply chain and logistics operations.
I have substantial experience managing logistics operations, supply chain management, transportation, inventory management, and warehousing in shipping-moving and logistic services. I've worked on many worldwide logistics and supply chain projects, honing my abilities in negotiating rates, scheduling shipments, and managing vendors.