With excessive demand for online retail and complex supply chain issues, delivery delays are common obstacles business owners face today. Find out the reason for shipping delays and how to reduce shipping delays for your packages with these handy tips on dealing with shipping delays.
Causes of Shipping Delays
An ideal shipment leaves the facility and arrives on time at the customer's doorstep. Of course, this isn't entirely possible with the complications we face today. However, there are ways to negate the delay in delivery in a few ways. To do that, we must understand why are there shipping delays and what is causing the shipping delays in the first place.
If there is any example that can better explain the impact of current events on shipping, it has to be Covid-19. The lockdown faced by several countries worldwide impacted everything from manufacturing to final delivery. Current events can severely impact and delay delivery of your shipment and are one of the common causes of current shipping delays.
We can try to control the factors influencing our business, but one that we cannot control is mother nature. There have been many instances where the weather has played havoc in shipping deliveries. Uninhabitable conditions arising as a result of snowstorms or flooding can result in delays in shipping.
Some goods have peak seasons when their demand increases. Increased, excessive demand for these products during their peak season can significantly impact and result in late deliveries. This is especially true around the holiday season when people are shipping goods on a larger scale.
The 2021 global supply chain crisis is an incredible example of how a minor disruption in the supply chain catapulted into significant supply chain delays in no time. There could be multiple reasons for the delay or why this could have happened, but it certainly impacted more than just the shipping industry. Several companies had to stop production due to a lack of resources and raw materials needed for production.
SFL Worldwide has a team of customs experts who understand the importance of getting your customs documentation right. Even the slightest flaw can cause a shipment delay or, even worse, confiscate your shipment. Chalk out who does what in appropriate documentation to prevent shipping delays.
When nothing can go wrong, a change in the address can delay the package over a single number. So be sure to enter your customer's address accurately to avoid delays.
Many companies struggled to hire a workforce during the global pandemic. Finding people willing to work outside their home comforts was hard. Shipping companies, likewise, suffered the brunt of the lockdown, with a significant delay in shipping. They have since bounced back and are now shipping faster than ever.
Poor warehouse management
An uncoordinated warehouse is a disaster waiting to happen. Inaccuracies within a warehouse can delay shipping or even get the wrong shipment to the wrong customer. Believe it or not, many companies do not have the right resources to get warehouse management right.
Impacts of Shipping delays
Shipping delays can negatively impact your business in multiple ways. Your business reputation is on the line until the product reaches your customer's hands in a pristine condition. Any shipping delay or non-delivery can tremendously impact the brand image, retail revenue, and overall customer satisfaction. Here are some ways a business and its customer's expectations can get influenced —
Increased penalty costs due to refunds, late delivery fees, and other related transportation costs.

Increased operational costs, such as labor-related, customer service, etc.

Unfavorable ratings on review sites.

Loss of reputation and customers.

Increased use of natural resources.
CHOOSE SFL WORLDWIDE, SAY GOODBYE TO OBSTACLES.
Your partner in delivering packages of varying attributes. Our customer testimonials page speaks volumes about the quality of work we provide. We are always happy to serve you here at SFL Worldwide.
How to deal with shipping delays
Shipping delays happen despite your best efforts in a streamlined business model. Unfortunately, the downside will always be pinned to your business, regardless of who caused the mistake in the first place. As unpredictable as some causes for shipping delays are, there are ways to deal with the impact of these delays and know how to explain shipping delays to customers.
Take Ownership of the Situation
As a business owner, you have a responsibility to ensure your product reaches the customer safely. Customers don't care if the compromise happened due to lax auxiliary support and will question the business owner. When the product does not reach the customer in a satisfactory manner, you must take ownership of the situation and take the necessary steps to diffuse the situation.
Communicate with The Customer
When things go wrong, every customer wants answers. They need someone to let them know what's going on, how long are shipping delays, and when the problem will be resolved. Keeping the customer informed and giving them the power to access this information anytime helps build trust and confidence in your business. Tools, such as shipment tracking technology and 24*7 customer support, really help them have a sense of control over their orders.
Provide offers and discounts.
Despite a streamlined business model and working with a top shipping company, mistakes can happen. When they do happen, it is good customer service to offer them a discount or a special offer on their next purchase to make up for the delay. These small gestures really do leave a favorable impression on the customer's mind and, in turn, have a positive impact on your brand image.
Partner with domestic suppliers.
It always helps to work with shipping companies with an extensive network and local support in destination countries. SFL Worldwide has connections in over 200+ destinations worldwide to ensure your international shipping gets all the support it needs. Our local offices take care of domestic shipping issues and help clear customs quickly.
With every aspect of our life getting automated, it only makes sense to also automate shipments. This is why SFL Worldwide has automated shipments that book shipments with leading couriers, such as FedEx, DHL, and UPS, in seconds with our instant rate calculator, help you print pre-paid labels and streamline your business shipping with the help of dedicated advisors appointed exclusively for your booking.
Track Your Shipments in Real-Time
Half the stress is gone when customers can view their shipments in real time. It gives them a sense of control over their deliveries and keeps them stress-free with this information available to them anytime. Offering real-time of your shipments to your customers is also part of the communication process.
Consider Using Multiple Carriers
Like everything else in life; there is no one way to do something. SFL Worldwide works with some of the top carriers, such as FedEx, DHL, and UPS, to get our customers the lowest, discounted rates using our volume-based freight shipping model. We ship freight of all kinds using multiple carriers of your choice. This will speed up your deliveries, resulting in higher customer satisfaction. It is not about how it gets there but rather who gets it there the fastest.
Help your eCommerce business streamline its delivery process by partnering with SFL Worldwide's expert delivery services to navigate the world of shipping better. Shipping delays are a part of the shipping process. However, the right shipping provider can help you reduce the delays significantly with their expertise in clearing customs, packaging, handling severe weather conditions, etc. Keep up-to-date with our time-saving features here.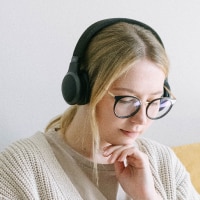 I'm Tammy Waller, a supply chain and logistics specialist with over 10 years of expertise. I've been an author and SFL employee for over 10 years.
As an author, I've been able to teach others. I love guiding users through supply chain and logistics operations.
I have substantial experience managing logistics operations, supply chain management, transportation, inventory management, and warehousing in shipping-moving and logistic services. I've worked on many worldwide logistics and supply chain projects, honing my abilities in negotiating rates, scheduling shipments, and managing vendors.