Want to learn how to pack breakables? Shipping fragile items requires expert handling and careful packaging. Know how to pack and ship fragile items and the best way to pack fragile items on SFL Worldwide!
How to Pack Fragile Items
Have you ever noticed your fragile item shipping is sometimes damaged on delivery? A closer look will tell you that the damage has to do with ineffective packaging mostly and has less to do with the shipping company's handling.
While the handling efficiency cannot be ruled out entirely, there are some measures that you, as a shipper, can take to ensure your packages reach your final destination in a pristine condition. This page will walk you through how to pack fragile items for shipping and how to choose the right packaging for fragile items.
Choose a box that's only slightly larger than the item
The reasoning behind choosing a box that is slightly larger than the item being shipped is simply the fact that boxes move around in the transportation vehicle during transit. Even though shipping companies try to pack the boxes as tightly as possible to prevent shifting, there is still a high possibility for this to happen. An optimally-sized box and fragile item packaging can keep your box and its contents intact until delivery.
Wrap the item in cushioning material.
When fragile packing, it is important to know how to wrap fragile items for shipping effectively. Use up every little bit of extra space surrounding your contents inside the box with appropriate packing materials for shipping, such as bubble wrap, styrofoam, etc. Cushioning material help nullify the blows experienced from bumping into other boxes during transit. Fill empty spaces with packing paper and ample cushioning material to protect your fragile products till they safely reach the hands of your customer.
One of the leading causes of damage in transit is improper fragile packaging. Something as simple as ineffective taping can lead to boxes caving or getting smushed easily in transit. When taping, you want to employ the 'H' taping method or double taping method to ensure that the shape of your box remains uncompromised. Remember to properly tape the bottom of the box, as this is the portion that holds most of the weight.
Every box has a limitation on the maximum weight it can hold. Check the manufacturer's instructions for the limitations of your box and fill fragile stuff accordingly. Do not overload the box with more items than it can handle. This will compromise the box's integrity, leading to damage in transit.
Loose fill is nothing but small pieces of fiber, foam, and other material. These could range from shredded cardboard to packing peanuts made from styrofoam. Loose fill is excellent when packing fragile items for shipping. Since they are smaller in nature, they are quite lightweight, which is excellent for protecting your shipment without adding to the overall weight of your shipment.
The top seam is just as important as your bottom seam. This is literally the gateway to your contents, so you want to double secure the top of the shipping box to ensure the shipment is safe and secure until delivery. Provide sufficient packaging material and cover the loose corners with packing paper to prevent the items from moving in transit.
Close the box, and tape it securely.
We cannot stop insisting on the importance of taping in a shipment process. A strong packing tape is not only durable but also has an industrial-grade adhesive that can withstand the weight of your box. Invest in the highest quality box tape and packing supplies for your shipments. Ultimately, it is all about the brand experience at the end of the day, and any compromise to your package leaves an unfavorable impression on your customer's mind.
Add a "fragile" label to the box.
One of our favorite packing tips when it comes to packaging fragile items is the simple addition of the "fragile" label to your box. This is a simple yet highly effective way that gets the shipping company to be extra careful when handling your package. A fragile label is also inexpensive and gets the job done easily.
Affix a tilt or impact detector.
A tilt or impact detector is a simple device that has sensors to let you know if your package has been tilted more than it should have. These detectors are especially useful if your package contains expensive items that require objects, such as electronics to remain in the same position until they reach the final destination.
Now that you know how to package fragile items for shipping, you will want to also check out our blog on Packaging 101 for a detailed read on packaging.
SFL Worldwide offers custom and expert packing solutions for domestic and international freight. Use our instant rate calculator to get quotes for your shipments from all major couriers, such as DHL, FedEx, and UPS, at discounted rates.
Your shipping advisor will customize your packaging solution based on the items involved in the shipment. Contact SFL Worldwide at 1-800-691-2335 or visit our website for more information.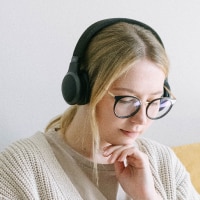 I'm Tammy Waller, a supply chain and logistics specialist with over 10 years of expertise. I've been an author and SFL employee for over 10 years.
As an author, I've been able to teach others. I love guiding users through supply chain and logistics operations.
I have substantial experience managing logistics operations, supply chain management, transportation, inventory management, and warehousing in shipping-moving and logistic services. I've worked on many worldwide logistics and supply chain projects, honing my abilities in negotiating rates, scheduling shipments, and managing vendors.