Whether you're moving locally or internationally, finding the best moving company is crucial for a stress-free and successful move. With countless options available, it can be challenging to select a reliable moving service that caters to your needs. In this blog, we'll outline eight easy steps to help you choose the best moving company for your requirements and demonstrate how SFL Worldwide can be the perfect partner for your moving needs.
Step 1: Determine Your Moving Needs
Before starting your search for the best moving company, it's essential to determine your specific moving needs. Consider factors such as the distance of your move (local, interstate, or international), the type of move (residential or commercial), and any specialty moving services you may require (e.g., piano moving or vehicle moving). Understanding your requirements will help you identify professional movers who can cater to your unique needs.
Step 2: Gather Recommendations and Read Reviews
One of the most effective ways to find a reliable moving company is by gathering recommendations from friends, family, and colleagues who have had positive moving experiences. Personal referrals can provide invaluable insights into the quality of service offered by a moving company. Additionally, online reviews can offer further information on the experiences of other customers, helping you make a more informed decision.
Step 3: Verify Credentials and Experience
When choosing the best moving company, it's crucial to verify their credentials and experience. Ensure the moving company is licensed and insured to operate in your area, especially for interstate or international moves. A well-established moving company with a proven track record, like SFL Worldwide, will likely provide a higher quality of service than a less experienced provider.
Step 4: Request Moving Quotes and Compare Prices
Once you've shortlisted potential moving companies, request moving quotes to compare prices and services. Keep in mind that the cheapest option may not always be the best choice, as it could compromise the quality of service and result in hidden costs. When comparing moving quotes, consider factors such as included services, additional fees, and moving insurance. This will help you select a moving company that offers the best value for your money.
Step 5: Assess the Range of Services Offered
The best moving company should offer a comprehensive range of services to cater to your specific needs. These services may include packing, storage solutions, moving supplies, and specialty moving services. Assess the services provided by each company on your shortlist and determine if they align with your requirements.
Step 6: Evaluate Customer Service and Communication
Effective communication and responsive customer service are crucial components of a successful moving experience. The best moving company should be easily accessible, provide clear information, and address any concerns you may have. Consider factors such as the company's responsiveness, professionalism, and willingness to accommodate your needs when making your decision.
Step 7: Inquire About Additional Services and Discounts
Some moving companies may offer additional services, such as packing, moving consultation, or storage solutions, which can significantly enhance your moving experience. Additionally, ask about any available moving discounts or promotions, as these can help reduce your moving costs. SFL Worldwide, for example, offers a range of additional services and competitive pricing to cater to a variety of moving needs.
Step 8: Obtain a Written Moving Estimate
Before finalizing your decision, request a written moving estimate from your chosen moving company. This document should include a detailed breakdown of costs and services, ensuring transparency and preventing unexpected fees. Be cautious of any company that refuses to provide a written estimate, as this may indicate a lack of professionalism or potential hidden costs.
CHOOSE SFL WORLDWIDE, SAY GOODBYE TO OBSTACLES.
Your partner in delivering packages of varying attributes. Our customer testimonials page speaks volumes about the quality of work we provide. We are always happy to serve you here at SFL Worldwide.
Benefits of Choosing SFL Worldwide for Your Moving Needs
SFL Worldwide is a reliable and experienced moving company that offers numerous benefits for those looking for the best moving service. Here, we'll delve deeper into the advantages of partnering with SFL Worldwide for your moving needs:
Comprehensive services: SFL Worldwide caters to a wide range of moving needs, including local, interstate, and international moves for both residential and commercial clients. Their extensive service offering ensures that they can accommodate any moving requirement, no matter how unique or challenging. In addition to standard moving services, they also offer specialty moving services, such as piano and vehicle moving. This versatility makes SFL Worldwide a one-stop shop for all your moving needs.
Competitive pricing: With transparent pricing and no hidden fees, SFL Worldwide provides moving services that offer excellent value for money. Their commitment to honest pricing ensures that you can trust the estimates provided and budget accordingly without worrying about surprise costs. Furthermore, SFL Worldwide offers discounts and promotions to help reduce your moving costs, making their services even more attractive to budget-conscious customers.
Exceptional customer service: SFL Worldwide prides itself on providing responsive and professional customer service, ensuring a stress-free moving experience. Their dedicated team is always ready to address any questions or concerns you may have, making you feel supported throughout the entire moving process. With a focus on clear communication, SFL Worldwide keeps you informed every step of the way, ensuring that your move is well-coordinated and executed to your satisfaction.
Experienced professionals: With years of experience in the moving industry, SFL Worldwide has the expertise to handle even the most complex moving scenarios. Their skilled and knowledgeable team is well-versed in handling various types of moves, from small residential relocations to large commercial projects. This expertise allows them to provide customized solutions tailored to your unique moving needs, ensuring a smooth and efficient moving process.
Additional services: From packing and storage solutions to moving consultations, SFL Worldwide offers a range of additional services to make your move as seamless as possible. Their packing services ensure that your belongings are well-protected during transit, while their storage solutions provide a safe and secure space for your items if needed. In addition, SFL Worldwide offers moving consultations, which can provide valuable insights and guidance to help you plan and prepare for your move effectively.
By choosing SFL Worldwide for your moving needs, you can enjoy a hassle-free and efficient moving experience. Their comprehensive services, competitive pricing, exceptional customer service, experienced professionals, and additional service offerings set them apart from other moving companies, making them the ideal choice for your relocation. Trust SFL Worldwide for a seamless move and experience the benefits firsthand.
Choosing the best moving company is crucial for a successful and stress-free move. By following these eight easy steps and partnering with SFL Worldwide, you can ensure a smooth and hassle-free moving experience tailored to your specific needs. With their comprehensive services, competitive pricing, exceptional customer service, and experienced professionals, SFL Worldwide is the ideal choice for all your moving needs. Trust SFL Worldwide for a seamless relocation and enjoy the benefits firsthand.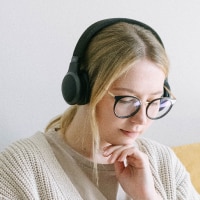 I'm Tammy Waller, a supply chain and logistics specialist with over 10 years of expertise. I've been an author and SFL employee for over 10 years.
As an author, I've been able to teach others. I love guiding users through supply chain and logistics operations.
I have substantial experience managing logistics operations, supply chain management, transportation, inventory management, and warehousing in shipping-moving and logistic services. I've worked on many worldwide logistics and supply chain projects, honing my abilities in negotiating rates, scheduling shipments, and managing vendors.