When you are leaving one place and shifting to another place for business or personal reasons, this is relocation. It can be nearby or farther places, either its different city or different countries, from where you were staying before. In relocation services International helps you to move from your country to another country and helps you to shift your belongings and make your home in other countries, to have a stable job or a better life. You need to consult with an expert as your helping hand and to support you whenever required.
They help you find a new house, a new school for your children, helps in searching for a new job for your partner and so on. These are the basic services provided by your human resource department.
Relocation services bring you an increment in your salary two to three times more than it was in your country.
If you are relocating for a short period, the incremental price will be comparatively less.
Companies shift their employees to other countries to raise their business or firms for the better development of their companies.
Your company takes good care of you and your family, the moment you arrive at your destination. You can find people to help you get around and some local knowledge that will help you.
You can also outsource your relocation problem to save your time and focus on your work.
You can contact SFL WorldWide company. Our company helps you to settle soon in your new country. We provide the best quality of services to our customers. All the people working here are highly qualified professionals who will guide you throughout, they will help you to save your time and energy.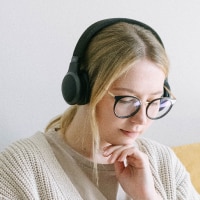 I'm Tammy Waller, a supply chain and logistics specialist with over 10 years of expertise. I've been an author and SFL employee for over 10 years.
As an author, I've been able to teach others. I love guiding users through supply chain and logistics operations.
I have substantial experience managing logistics operations, supply chain management, transportation, inventory management, and warehousing in shipping-moving and logistic services. I've worked on many worldwide logistics and supply chain projects, honing my abilities in negotiating rates, scheduling shipments, and managing vendors.