Few companies manage to carve a path as impressive as SFL Worldwide. Established in 2010, SFL Worldwide commenced its operations as a local shipping store, providing shipping, packing, and mailbox services to the residents of Irving, Texas.
However, it wasn't long before this modest beginning blossomed into something much greater – a global shipping and moving service provider.
Local Roots and Global Ambitions
SFL Worldwide's story is a testament to the transformative power of adaptability and determination. From its inception, the company recognized the growing demand for efficient logistics services, and over time, it expanded its horizons beyond its local clientele.
Adopting the challenge of catering to global logistics requirements, SFL Worldwide transitioned into a worldwide shipping and moving service provider. This shift marked the beginning of an extraordinary journey that would lead them to the prestigious Inc. 5000 list.
From Garage to Warehouses
Like many successful enterprises, SFL Worldwide's ascent was characterized by strategic decision-making and gradual expansion. The company's first overseas consolidation took place within the confines of a garage – a humble yet crucial step toward their eventual success.
This initial venture paved the way for their relocation to a 5000 sq ft warehouse in Dallas, Texas, in 2015. This move was a significant milestone, enabling SFL Worldwide to scale its operations and accommodate a growing clientele.
Building Partnerships, Gaining Recognition
One of the hallmarks of SFL Worldwide's journey is its commitment to collaboration and quality service. Through strategic partnerships and associations with major organizations and chambers, such as IAM, JCTrans, the Indian Consulate, and the United Nations, the company solidified its reputation as a reliable shipping and moving service provider.
These partnerships not only facilitated its growth but also showcased its dedication to excellence.
Navigating Challenges: The COVID-19 Model
The emergence of the COVID-19 pandemic in 2020 brought unprecedented challenges to businesses across the globe. SFL Worldwide, however, proved its resilience by adapting swiftly and efficiently. Recognizing the importance of technology in modern logistics, the company made substantial investments in automation.
This decision resulted in the development of comprehensive solutions that cover every aspect of the shipment lifecycle – from obtaining quotes and managing documentation to real-time tracking and billing. This technological leap not only streamlined their operations but also ensured the safety of their clients and staff during the pandemic.
SFL Worldwide's growth trajectory extended beyond its U.S. roots. With multiple locations in the USA, Canada, and India, the company transcended its initial role as a small shipping store to become one of the fastest-growing logistics companies in India. This expansion is a testament to their commitment to excellence and their ability to adapt to diverse markets and cultures.
Inc. 5000: A Validation of Excellence
The pinnacle of SFL Worldwide's journey arrived when it secured a coveted spot on the Inc. 5000 list. This prestigious ranking celebrates the fastest-growing private companies in the United States. SFL Worldwide's inclusion in this elite list not only underscores its exceptional growth but also highlights its innovative strategies, customer-centric approach, and unwavering dedication to quality service.
SFL Worldwide's transformation from a local shipping store to a global logistics powerhouse is a narrative of determination, innovation, and adaptability. Its evolution from a garage-based operation to a significant player in the industry showcases the power of strategic decision-making and consistent effort. With a focus on technological advancement and customer satisfaction, SFL Worldwide's journey to the Inc. 5000 list solidifies its status as a true trailblazer in the world of shipping and logistics.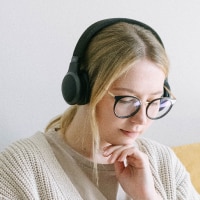 I'm Tammy Waller, a supply chain and logistics specialist with over 10 years of expertise. I've been an author and SFL employee for over 10 years.
As an author, I've been able to teach others. I love guiding users through supply chain and logistics operations.
I have substantial experience managing logistics operations, supply chain management, transportation, inventory management, and warehousing in shipping-moving and logistic services. I've worked on many worldwide logistics and supply chain projects, honing my abilities in negotiating rates, scheduling shipments, and managing vendors.