Shipping from USA to other countries can be a daunting process for someone who does not understand American laws and local regulations. There are differences in paperwork from one country to another and the delivery methods vary. At SFL Worldwide, we aim to simplify your shipping process and be a one-stop-shop for all things shipping.
With SFL Worldwide, shipping from the USA is a fairly simple and straightforward process. This is because we are an international shipping company that is headquartered in the United States and understand American laws and shipping requirements better than anyone else. Our goal is to make your life easier which is why we have built the ideal set of tools and technology to cater to your shipping needs directly from our website. No more spending hours getting price quotations. Our online tools help compare prices among couriers, calculate the shipping prices to pay, manage delivery and speed, and track your packages in real-time.
Do you want to ship from USA? You could be shipping for your business or sending your loved one a gift. Whatever the reason, the purpose of your shipment impacts the shipment process, tax duties, and documentation requirements.
At SFL Worldwide, we have key information on customs regulations and local laws for shipping from USA. Our sophisticated online tools help you understand how to put together your shipment in a few easy steps. Once your shipment is booked, you are provided a international shipping tracking number which allows you to see your package and keep it in your sight at all times!
From calculating duties to curating volume-based discounts, we have you covered. The next time you search "Shipping Near Me", simply head to SFL Worldwide for a simplified search process for your quotations which would otherwise take you hours, if not days to complete manually!
From express shipments that reach your destination within 2-3 business days to value-based ocean shipping, we have multiple options for every type of shipment. Do you have an eCommerce business that ships in large volumes? No problem! SFL's Ship Smart program was built for businesses to save on their frequent and large volume shipping.
Our shipping process is as simple as 1-2-3!
Simply click on "Get a Quote" and provide sender and receipt information to compare shipping rates and providers.
Choose a shipment method that works for you.
Print and attach your shipping label to your package. Your package is either picked up or you can alternatively drop it off depending on the shipment process chosen at the time of scheduling! That's it!
Depending on the nature of your item that is being shipped, you may be required to provide the supporting documentation. Our team of experts helps assist in every step of your shipping from the USA. Reach world markets and grab global opportunities with our streamlined, easy shipping process.
It is always a great idea to do your due diligence, especially when it concerns your shipments. Certain factors determine pricing for your parcel and if your parcel is allowed to be shipped to its destination country. Packing your items in an ideal box as recommended by the shipper not only protects your contents but keeps sure box intact on delivery. Head to our resources section to calculate CFT (cubic feet) within seconds. Our resources section also features a comprehensive guide for controlled items and dangerous goods.
International Shipping Tracking
Be consistent with your information. We recommend you complete and submit customs documents with accurate information as advised by our team of experts to avoid shipping delays and confiscations. Once your parcel is shipped, we generate a tracking number that you can use to keep track of your parcels. At SFL, we keep you updated on your parcels every step of the way from the moment your package is picked up from your residence till the moment it reaches its final destination doorstep. Shipping your packages has never been more streamlined than this. Ship with confidence. Ship with SFL!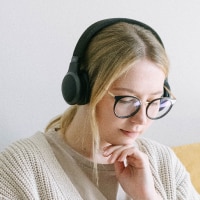 I'm Tammy Waller, a supply chain and logistics specialist with over 10 years of expertise. I've been an author and SFL employee for over 10 years.
As an author, I've been able to teach others. I love guiding users through supply chain and logistics operations.
I have substantial experience managing logistics operations, supply chain management, transportation, inventory management, and warehousing in shipping-moving and logistic services. I've worked on many worldwide logistics and supply chain projects, honing my abilities in negotiating rates, scheduling shipments, and managing vendors.