Cars are essential for getting us from one place to another. But what when you have to move across the country? Hiring a prudent auto shipping provider can save you a lot of time and money.
This guide will teach you what to know when shipping a car and how to prepare your car for a move and do it right!
Tips to Prepare for Car Transport
Shipping a car can be complex. With a little expert guidance and knowledge, it can be done easily. Here are some handy tips for shipping car across country.
Make sure the transporter is registered with DOT
When choosing the right auto transport company for your needs, make sure that your car shipping company is registered with DOT. All you need to do is look up the company on the FMCSA website. Read reviews and get referrals from those who have previously worked with them.
While washing may seem futile as the car does tend to accumulate dust in transit, cleaning the car might help you notice new dings and scratches that may have occurred during transit. Another thing to ensure is to remove important personal items from the car before moving.
Take a walkabout and check for existing damages, dents, scratches, dings, and chips on your car before sending it with the auto transportation company for shipping. It is very unlikely for dents and dings to happen with a reputable auto shipping company. SFL Worldwide performs mandatory checks and guides you on how to ship a car in a hassle-free manner.
Round Up Your Car's Documents
It goes without saying that documents are the most important when shipping your car overseas. Registration information, proof of insurance, sale records, title, and a driver's license are needed to prove that the vehicle belongs to you. This is also done to prevent delays or cancellations of shipments.
Research Car Shipping Companies
Before you begin your research, it is a good idea to narrow down a budget to understand your various options for automobile shipping. Make sure to read as many testimonials as possible and talk to friends and colleagues who have previously shipped cars to gather notes from their experience.
Choose Between an Open or Enclosed Trailer
Each car is different. Choose between an open or enclosed trailer, depending on the nature of your car and your personal needs. Open trailers do the exact same shipping as an enclosed trailer minus a roof. If the extra coverage provides you some peace of mind, an enclosed trailer is the way to do it.
Discuss Your Schedule, Location, and Destination
Make sure you discuss key aspects of the shipping logistics, such as the location of pickup, final destination, overall schedule, additional documentation that needs to be prepared, and so on. Your auto shipping company should be able to coordinate this with you without burdening you with the hassle of figuring things out.
Verify the Car Shipper's Insurance
It is very important to verify and make sure the company you have chosen to transport your vehicle is insured. Understand the limitation of liability clauses and check with your insurance provider to know what's covered in your policy. Make sure to do that pre-transportation check of your vehicle to ensure the company is accountable for new scratches and dents.
Prepare Your Car for Shipment
Preparing your car for shipment is not done with just a pickup appointment. There are a few factors to keep in mind when preparing your car for transportation. Clean your car and ensure that your auto shipping coordinator performs a detailed inspection of the interior, and exterior to make a note of existing damages. Make sure there are no leaks and capture as many photos in detail of your vehicle. Finally, take note of the mileage and leave your tank with enough gas, as instructed by your auto-shipping advisor.
If shipping to an overseas destination, ensure the provider is registered with FMC
Before you proceed with selecting your auto shipping company, make sure you understand the laws and regulations of the United States and the destination country involved. The United States government states that only licensed moving companies can perform International moves. You can easily verify if a company you are considering is insured by checking on the FMC website.
Review the Contract or Bill of Lading
The bill of lading is reviewed and signed at the time of vehicle inspection. This is a contract that acts as a legal protection and receipt for your auto shipment, binding you and the auto transport company. It covers information about your shipment, the origin, and destination of the shipment, the condition of the vehicle at the time of pickup, and other specific issues regarding the vehicle. Save yourself the hassle of dealing with issues in the future by reviewing this document before signing.
Once the bill of lading is signed, your car is ready to transport to your new place. Shipping your car doesn't have to be a complicated process. Working with a reputable auto shipping provider can make all the difference you need for a hassle-free overseas move. Check out our resources page for more information about international moves and auto transportation.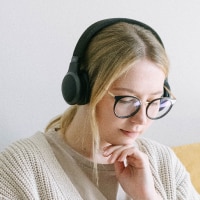 I'm Tammy Waller, a supply chain and logistics specialist with over 10 years of expertise. I've been an author and SFL employee for over 10 years.
As an author, I've been able to teach others. I love guiding users through supply chain and logistics operations.
I have substantial experience managing logistics operations, supply chain management, transportation, inventory management, and warehousing in shipping-moving and logistic services. I've worked on many worldwide logistics and supply chain projects, honing my abilities in negotiating rates, scheduling shipments, and managing vendors.