In today's fast-paced world, same-day shipping and same-day delivery services have become crucial aspects of the e-commerce and logistics industry. At SFL Worldwide, we understand the importance and the need to get your shipment delivered quickly and efficiently for our customers. In this blog, we'll discuss some essential tips to help you prepare for same-day delivery service, as well as the factors that affect the pricing of these services. With these tips in mind, you'll be better equipped to offer your customers the convenience they desire.
Why are Same-Day Shipping and Same-Day Delivery Services Important?
Customers have come to expect fast and efficient same-day delivery on most things they purchase online, including getting groceries delivered within hours on the same day. If a customer can pay a few extra dollars and get their items delivered on the same day, they are very likely to take it over shipments that take a week-long on limited eligible items. Furthermore, keep in mind that a standard delivery service may take a lot longer, and unforeseen circumstances can delay delivery up to a week.
Stores that let customers pay a small fee and ship their purchase using same-day delivery options on most deliveries are more likely to win customer loyalty.
Couriers like FedEx have multiple delivery options that can deliver your shipment in anything from a week to even on the same day. The process for shipping on the same day via FedEx, for example, is very streamlined, and working with a logistics partner, such as SFL Worldwide, can get you delivery via FedEx at incredibly low rates.
The fee for same-day delivery via major courier partners, such as FedEx, may vary depending on factors such as distance and delivery area, package weight and dimensions, carrier selection, additional services, and time sensitivity.
How to Prepare for any Same Day Delivery Service, including Grocery Delivery Service
Ensure that your website can handle the influx of orders that may come in for same-day delivery. Regularly test your website for any bugs, glitches, or slow loading times that could frustrate your customers when they are adding products to a cart or any other task when they order online and prevent them from shopping in your store.
Make sure you take into account shopping on certain holidays, such as New Year's Day, and implement this to reflect on your online store, as same-day delivery estimates varies on the basis of circumstances and government holidays.
Have an Adequate Number of Staff
Make sure you have enough staff to manage the increased workload that comes with same-day delivery. This includes handling store inquiries and warehouse staff to manage inventory and packaging during work hours. Consider cross-training employees to perform various tasks, ensuring that all aspects of the purchase or order fulfillment process can be covered efficiently.
Additionally, provide free delivery, fast delivery, same-day delivery services, including early delivery or delivery on weekends, and contactless delivery services to give your patrons access to more options at the checkout.
Take Cues from the Previous Year's Sales
Analyze your sales data from the previous year to get an idea of how many same-day orders you may receive. Use this information to help you plan your inventory, staffing, and logistics. Evaluate your data to identify patterns, such as peak seasons, location, Sunday delivery, or high-demand items, and adjust your target and strategy accordingly to ensure the demands are met, and orders arrive the same day.
Have Enough Inventory On-Hand
Keep a sufficient inventory of your most popular items, especially essential products, such as prescriptions on hand, to ensure that you can offer delivery of the shipment or let the customer pickup on the same date.
Consider working closely with suppliers to ensure you can quickly restock items for delivery in your stores when needed, preventing stockouts and delays in fulfilling any free or same-day delivery option.
Utilize technology to streamline your order fulfillment process. Consider using an intuitive CFT calculator and rate calculators to manage shipping fees. Consider warehouse management systems, automated packaging solutions, and real-time tracking tools.
Keep Your Internal Process Simple
A streamlined internal process is crucial for managing the delivery of same-day orders effectively. Establish clear workflows and procedures for handling free and same-day deliveries, from order placement to delivery.
Additionally, add an order confirmation email on every delivery with information such as the address, items, tracking information, and overseas country fee (if applicable) for customers.
Organize your warehouse or storage space to ensure that all items, especially immediate essentials, such as prescriptions, are easily accessible and can be quickly located when a delivery order comes in. This will help you save time and deliver the same day or by noon the next day.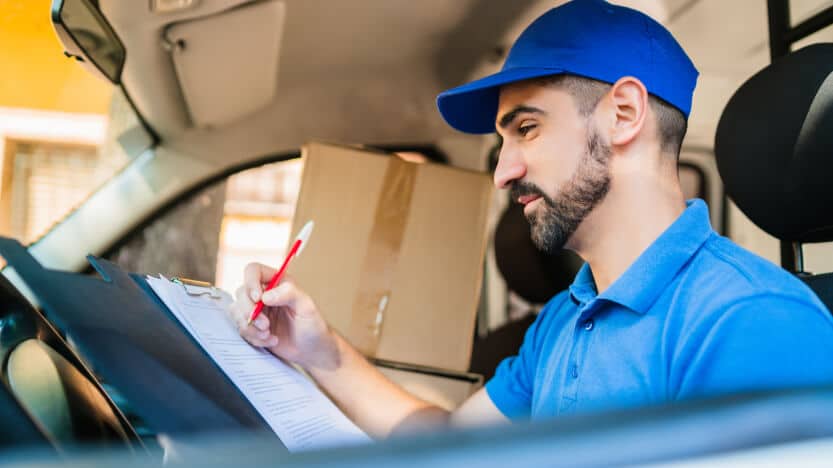 How much does same-day shipping cost?
When it comes to same-day shipping, the cost will depend on various factors such as the size and weight of the package, the shipping distance, and the shipping method used. At SFL Worldwide, we offer same-day shipping options to meet your urgent needs. Our shipping rates are competitive and depend on the specific requirements of your shipment. To get a quote for same-day shipping, please contact our customer service team or use our online quote tool. We strive to provide fast and reliable shipping solutions that fit within your budget.
Factors that affect the cost of same-day shipping:
Distance and Delivery Area
Shipping fees may vary on a number of factors and will be higher for packages that need to travel a greater distance or be delivered to remote areas. The farther the delivery course needs to travel, the more resources and time the carrier will need to allocate to ensure timely delivery.
Additionally, delivering to your door in remote areas may involve more complex logistics, such as limited transportation options or challenging terrain, which can also drive up shipping fees.
Package Weight and Dimensions
Make note that the costs are determined on the basis of dimensional weight. Keep in mind that the cost to ship heavier packages will generally be more expensive to ship as they require more resources for handling and transporting to the final location. It's essential to package your items efficiently to save on the shipping fee while still ensuring they are well-protected during transit.
Different carriers may have different fee structures for a same day courier service. Factors such as the carrier's network, infrastructure, and service offerings can all impact the fee of shipping.
At SFL Worldwide, we work with some of the world's leading carriers, such as UPS, and FedEx, and get you some of the best courier services at the lowest shipping rates for your online shop. Use SFL Worldwide's intuitive calculator to compare carriers, such as FedEx, UPS, and DHL, in seconds and choose the best service for delivering shipments made in your small business or online shop.
Most carriers, such as FedEx and UPS, offer extra services like insurance, signature confirmation, or expedited delivery options that can increase the cost of shipping in your store. While these services provide added peace of mind and protection for your shipments, they can also add to the overall cost.
Some of these services may also require a signature on delivery which could further delay or miss deliveries of the shipment.
Many carriers offer volume discounts for businesses that frequently use their services or ship a large number of packages. At SFL Worldwide, we have several volume-based discounts from top couriers, such as FedEx and UPS, for eligible small businesses and stores.
If your business regularly ships a high volume of packages, you may be eligible for discounted rates from all leading couriers, such as FedEx and UPS, which can help reduce your overall shipping costs.
The more urgent the delivery, the higher the cost of same-day delivery. If you require a package to be delivered to your door within a specific time frame on the same day, such as a morning delivery or within a few hours, the carrier may charge a premium for the expedited service.
For example, you may consider shipping food as time-sensitive and, therefore, being eligible for same-day pickup or delivery services that deliver within hours. In cases where same-day pickup or delivery does not require delivery in hours, such as delivery service to another country, you may be able to opt for a more cost-effective service with a slightly longer delivery window.
Get Quote and Save UPTO 70% on your next shipping
Why Choose SFL Worldwide for Your Shipping Needs?
When it comes to shipping services, SFL Worldwide is the go-to choice for many businesses and individuals. With a proven track record of reliable and efficient services, SFL Worldwide offers a wide range of shipping solutions, including same-day shipping that delivers within hours to eligible locations.
We provide a seamless and stress-free experience by working with industry giants, such as FedEx and UPS, utilizing state-of-the-art technology, streamlined processes, and a dedicated team of professionals.
In conclusion, preparing your business for same-day delivery options is essential in today's competitive market. By following these tips and understanding the factors that affect shipping costs, you'll be better equipped to provide your customers with the fast and efficient service they expect on every shipment.
Partnering with a reliable carrier like SFL Worldwide can ensure that your packages are handled with care and delivered promptly, helping you stay ahead of the competition and keep your customers coming back for more.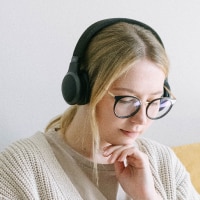 I'm Tammy Waller, a supply chain and logistics specialist with over 10 years of expertise. I've been an author and SFL employee for over 10 years.
As an author, I've been able to teach others. I love guiding users through supply chain and logistics operations.
I have substantial experience managing logistics operations, supply chain management, transportation, inventory management, and warehousing in shipping-moving and logistic services. I've worked on many worldwide logistics and supply chain projects, honing my abilities in negotiating rates, scheduling shipments, and managing vendors.