Very often, people confuse these two leading courier services – UPS and USPS. Their similar-sounding names and their similarity in businesses do not help with name recall. Even though both companies offer similar services in nature, both shipping carriers have varied offerings for every logistics and shipping need.
In this page, we will break down the differences between the delivery services of USPS vs UPS and help you narrow down the courier service that's most suitable for you – be it for individual retail ground or international shipping, or ecommerce business shipping.
What's the difference between USPS vs UPS?
Both prominent in their own right, USPS and UPS are two leading courier companies with the best shipping options for every kind of shipper. Whether you're an individual with simple shipping needs or an e Commerce company with large volume business needs, UPS and USPS are two services have the structure and the operational capacity to meet your requirements domestically and internationally.
With expedited shipping, a technologically advanced tracking system to track in real time, pick up and drop off, and other freight services, you can expect your items to be shipped and meet shipping needs, irrespective of whether you're an individual or eCommerce businesses. From easily printing shipping labels to round-the-clock package tracking, the difference between UPS and USPS is few. UPS and USPS are truly some of the best freight forwarding stalwarts to look at today. Let's explore some of the pros and cons between USPS and UPS.
USPS stands for the United States Postal Service and is one of America's trusted and leading postal services. They have been around for several decades and remain a very common household name across homes in America.
The USPS is a sought-after shipping carrier with logistics services for handling small packages to medium-sized packages by businesses and individuals across the US. It also boasts some of the lowest post office shipping rates in the country. It's very rare that shipping companies like UPS and FedEx match the low pricing of USPS.
One of the most cost-effective delivery services is the USPS Retail Ground which is a ground service highly recommended for customers who are not bound by time sensitive packages up to a maximum of 70 pounds. Other popular USPS services that USPS offers include USPS Priority Mail and Flat Rate Shipping.
UPS stands for United Parcel Service and is one of the leading shipping services providers in the United States with the quintessential brown and yellow delivery truck that can be spotted from miles away! It doesn't matter if you're sending unique media mail or typical flat rate boxes, UPS is well known for offering unparalleled logistics solutions and shipping service, making it one of the best package delivery company with over 42,000 UPS post office drop box locations spread across America. Find the nearest UPS Post Offices here. This means you can also have a Saturday delivery for your packages.
UPS shipping rates are equally competitive and remain a top courier service, especially in a price battle of USPS vs UPS. Every time someone searches "United States Postal Service Similar Companies" on their search engines, it is guaranteed to see UPS as one of the top search results.
Some of the popular UPS Services UPS offers are UPS First Class, UPS Ground Shipping, UPS 2nd Day Air, UPS 3 Day Select, Express Mail, UPS Express Critical, UPS Parcel Select Ground.
Overnight Shipping Cost - UPS vs USPS
Thanks to modern technology and development in transportation, we are able to have overnight delivery of our parcels halfway across the world today. A few decades ago, this would not have been possible. There is no USPS overnight service. Their Priority Mail Service is the closest to the overnight shipping option. UPS, on the other hand, has its own priority service to have an overnight package that delivers in record time.
The UPS overnight shipping cost varies according to the overnight package you choose. There are a few next day delivery services that let you deliver packages overnight, such as UPS Next Day Air Saver and UPS Next Day Air Early. The shipping costs can be anywhere between $100 and $250 depending on the package weight and option you choose for shipping the package.
Mail Tracking - UPS vs USPS
UPS is one of the earliest shipping providers to offer real-time tracking on all of its packages. When you send mail with UPS, you are guaranteed to get UPS tracking updates via various tracking methods in the US and exemplary customer service standards for tracking packages and other information.
The USPS has had a recent shipping software update and joins other shipping providers in offering tracking information on all USPS priority mail to PO box addresses. Simply head to USPS.com, type in the Tracking/ Reference Number under " Track & Confirm," and press Go. Your tracking information is provided with several details of the stops made en route.
Flat Rate Shipping - UPS vs USPS
Both providers offer their own version of flat-rate shipping with competitive pricing and a speedy delivery service. UPS flat rate boxes come in 5 different options and are ideal for express and heavy packages weighing over 70 lbs. The UPS rates for each delivery option also vary according to the shipping methods. The best part about flat rate envelope is the zip codes don't affect your pricing. You could ship packages to New York, Los Angeles, or Sandy Springs, at the same Flat Rate pricing, irrespective of the provider you choose.
USPS offers flat-rate shipping and has free flat rate boxes on packages weighing up to 20 pounds. They are typically delivered between 1-3 business days. The USPS flat rate shipping is some of the cheapest option and comes in a variety of Envelope sizes including Priority Mail Flat Rate Envelope, Priority Mail Express, Padded Envelope, Legal Envelope and USPS Box sizes split between Small, Medium, and Large.
The USPS Flat Rate boxes prices typically start from $9 and upwards depending on the package size and delivery speed of your package. USPS have special priority large box prices for large packages. The prices for flat rate shipping remain the same regardless of whether the shipment is nearby and right across the country. Check with our shipping agents to learn USPS flat rate box prices.
Which is Cheaper - UPS or USPS
This question of whether UPS or USPS is cheaper is asked all too often, as both UPS and USPS are common household names in the US. They are both known for their reliable shipping and competitive pricing, such as USPS Priority and UPS Ground. Rain or Shine, these providers are punctual with their shipments and are delivered promptly, even during severe weather conditions and around the holidays.
USPS has always been a reigning star for smaller packages and envelopes when compared to UPS. On the other hand, we have logistics giant UPS which handles larger packages and heavier packages like a boss. Keep in mind all shipping companies calculate rates based on the dimensional weight that takes into consideration the space your package occupies on a truck or vehicle, including the packing materials of your package.
The good news is that SFL Worldwide is a leading shipping company that offers a free rate comparison right here on our website. With this smart and intuitive tool, you can make informed decisions on which carrier has affordable rates and suitable for your shipments – be it for individual parcels or large-scale deliveries.
In addition, SFL Worldwide also gets you volume discounts for bulk and frequent international shipping. Use our instant quote tool to gather quotes for leading carriers such as FedEx, UPS, and DHL in seconds.
Transit Time - UPS vs USPS
Both carriers are equally competitive in their services and pricing. The USPS has various options that are considerably cheaper than the UPS. Keep in mind the UPS transit time and USPS transit time remain fairly the same. The delivery time largely depends on the service you choose. Both USPS priority and UPS ground are some of the most popular options that get delivered in as few as 3-5 business days or under two weeks. As a general rule, the lower price you pay for your shipping options, the longer it takes. With SFL's price comparison tool, you can determine the cheapest, fastest, and best way to make an informed decision.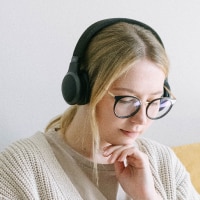 I'm Tammy Waller, a supply chain and logistics specialist with over 10 years of expertise. I've been an author and SFL employee for over 10 years.
As an author, I've been able to teach others. I love guiding users through supply chain and logistics operations.
I have substantial experience managing logistics operations, supply chain management, transportation, inventory management, and warehousing in shipping-moving and logistic services. I've worked on many worldwide logistics and supply chain projects, honing my abilities in negotiating rates, scheduling shipments, and managing vendors.