Are you looking for the best shipping insurance or insurance for international shipping? The slightest mishap can impact the business's reputation and affect its overall budget. This page will help you understand how shipping with insurance works and its importance in the shipping process.
What is Shipping Insurance?
In simple terms, shipping insurance is a means to secure your goods during the shipping process from start to finish. Shipping insurance typically takes care of the unpredictable financial responsibility for the insured shipping in the event of damage, theft, improper handling, or loss in transit. Without shipping insurance, these fees can be rather exorbitant. This is especially crucial for eCommerce businesses to purchase international shipping insurance since their main focus is on consistency in the security and timeliness of the deliveries.
Who should buy Shipping Insurance?
You might be wondering, "Should I get shipping insurance?". It is typically the seller who assumes financial responsibility for the goods until they are delivered to the buyer's doorstep. In this case, the seller is the shipper. The shipper purchases shipping insurance to cover goods in transit. That said, most leading couriers, such as FedEx, DHL, and UPS, will cover shipments up to a certain value. You can learn more about it here.
What does Shipping Insurance cover?
Today, we have a plethora of options that are suited to meet the demands of an ever-growing retail industry, both domestically and internationally. Shipping insurance is designed to cover incidents which the shipper has no control over. The insurance coverage can vary according to your insurance plan. Typically, most coverages include —
Mishaps happen, but insurance for shipping can help you get your money back without affecting your finances by filing a claim with the insurance provider.
Depending on the value of the item, you can choose options that will either cover an item fully or partially.
Damages in shipping are likely to occur for several reasons, from improper handling to unforeseen accidents. Your insurance provider may cover a certain portion of the cost to repair it.
A shipment is not just the value of the items. It includes the costs to package the item, shipping costs, fuel costs, transportation costs, etc. International Shipping with insurance will help recover these costs in the event of a delayed shipment.
What are the Risks of Shipping without Shipping Insurance?
The biggest risk of shipping without insurance is simply the costs associated with damage or theft of packages in transit and until they are delivered to the customer's doorstep. Replacing or reimbursing for lost goods can quickly add up, especially when there is a high volume of shipment involved. This is also true in the case of a lower-value shipment, as repeat orders will also eventually add up.
We must also consider unforeseen circumstances, such as the recent disruptions to the supply chain or complete city-wide lockdowns during the global pandemic, which impacted shipping deliveries, leading to delayed or lost packages. You can avoid an expensive impact on your finances simply by purchasing shipping insurance for a hassle-free experience.
Why do you need shipping insurance?
You might be wondering, "Is shipping insurance worth it?". Despite advancements in tracking technology and sophisticated handling techniques, mistakes happen, and predicting the loss or damage of your shipments can be next to impossible. The last thing you want to do is to bear the brunt of assuming responsibility for the costs associated with the damage or loss.
While purchasing shipping insurance is not of high priority for non-frequent, low-value packages, we highly recommend purchasing shipping insurance, especially when there is a lot at stake. Here are some of the benefits of purchasing shipping insurance –
One of the biggest advantages of purchasing shipping insurance is simply the fact that you can rest knowing that your shipments are covered, despite the given unpredictable nature of the shipping business. Coverage can vary according to the nature of the goods being shipped, location, value, and more. Insurance provides comprehensive coverage that results in a hassle-free experience every time.
No replacement/refund costs
Covering losses arising from loss or damage can have a heavy impact on your finances. Not just that, replacing these items can be a highly cumbersome, time-consuming process. With shipping insurance, these losses are borne by the provider.
Gone are the days of lengthy application processes that would take out of your precious time. With technological advancements, it is quite easy and effortless to apply for shipping insurance for every shipment. Simply quote the overall value of your shipment, the location, and additional information relevant to the shipment to choose the right insurance option for your needs.
Full reimbursement and expedited reshipment
One of the downsides of not insuring your goods is the exorbitant costs associated with replacing the merchandise. It can affect your finances, disrupting your processes and ruining your business reputation. Understandably, we are in an era where customers' queries are answered at the click of a button, and return policies liberally protect the end consumer. With shipping insurance, you can replace goods or offer refunds in the form of credits, keeping your reputation intact and respectable.
Customer service is no longer what it used to be – long wait times, unresponsive, and non-existent. Today, customers can file their insurance claims efficiently, which in turn, has a positive impact on your business's reputation. Most claims are usually paid within a few days.
To file a claim, you will need to submit the claim within the timeline enforced by the insurance company, provide evidence, retain the damaged item (if any), submit footage in the form of photos or videos, and keep the packaging in the same condition it arrived.
As a business owner, you may have the financial resources to refund your customer, but goodwill is not easily earned, especially in a non-monetary form. Your business's reputation is in the hands of the shipping company and every personnel involved from the time the product leaves your manufacturing facility until they arrive at your customer's doorstep.
Something as simple as improper handling by shipping companies could delay the delivery services, leaving the customer frustrated and providing a negative review on an external rating site. Shipping insurance is a sensible way to protect your reputation at a slightly additional cost.
How much does Shipping Insurance cost?
The declared value of your shipment, the location, and other factors relevant to the shipment impact determining the final insurance costs. Keep in mind your shipping company can only cover damages you can prove. Here are some of the insurance costs covered by various carriers.
Value of shipped items
Insurance Cost
Every $100.01 over $300
$1 per $100
Value of shipped items
Insurance Cost
Every $100.01 over $300
$1.15 per $100
Value of shipped items
Insurance Cost
Every $100.01 to $200
$2.45
Every $100 over $300 (up to $5000)
$4.60 + $.90 per $100
Where can you buy Shipping Insurance?
SFL Worldwide offers insurance options with every booking made on our website. We work with leading carriers, such as FedEx, DHL, and UPS, who cover up to a certain value on goods damaged or lost in transit. This information should be available to you along with their legal disclaimer. You can also check out external insurance companies for other comprehensive coverage options. Every booking made on our website is assigned an expert shipping advisor. Your advisor can guide you on the right insurance plan for your needs.
Shipping insurance may seem like an extra step, but it is surely the most important aspect to consider when shipping your goods. If you're an individual or an eCommerce business with large-volume shipments, personal shipping insurance can protect you financially and assume the responsibility of covering damages and replacements. Contact us to learn more about how you can minimize your risks when shipping.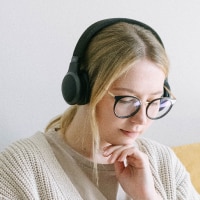 I'm Tammy Waller, a supply chain and logistics specialist with over 10 years of expertise. I've been an author and SFL employee for over 10 years.
As an author, I've been able to teach others. I love guiding users through supply chain and logistics operations.
I have substantial experience managing logistics operations, supply chain management, transportation, inventory management, and warehousing in shipping-moving and logistic services. I've worked on many worldwide logistics and supply chain projects, honing my abilities in negotiating rates, scheduling shipments, and managing vendors.