Fast | Reliable | Affordable
SFL Worldwide has all the auto transportation solutions for you. With a world-class management system and the most convenient pricing in the industry, you don't need to look anywhere else for shipping your automobiles, SFL has got you covered.
STRONG AND TRUSTED AUTO TRANSPORT
With the golden age of transportation bringing out one after other innovative alternatives, the landscape for automobiles has been changing acutely. The automobile industry has seen a surge like no other time, and the curve only seems to go upwards. Most households or individuals have one or more than one vehicle in their possession.
With an ever-growing demand for automobiles, auto transportation has become one of the biggest demands, for companies and individuals alike. Shifting cities, states or even countries makes it a hassle to transport vehicles. Even for the automobile industry, shipping vehicles has become one of the biggest challenges. ​SLF Worldwide makes sure to take care of this burden for you. With a colossal archive of assurances, we lend a hand to you in taking care of your heaviest, and perhaps most valuable package.
HOW SFL WORLDWIDE IS SETTING STANDARDS FOR AUTO TRANSPORTATION
SFL Worldwide takes the responsibility of carefully transporting your vehicles, with a plethora of options to choose from, the most common one being through freight. Since 2008, automobile transportation has been a crowning jewel of our transportation services.
With required credentials, we provide proper handling of your automobiles and timely deliveries with the help of our various auto carrier partners who never fail in delivering on time. And with the advancement of tracking technology, we also offer online solutions for real-time tracking and complete visibility for shipments rite from the pickup to the delivery.
We are a licensed Non-Vessel Operating Common Carrier (NVOCC) agent by the Federal Maritime Commission (FMC) and freight broker with the Department of Transportation, which allows us to work with the best shipper and freight companies for providing superlative services. Combining our online system with our customs brokers and partners brings down the transportation costs considerably, and helps us in providing you with the best services for the lowest prices.
OUR VARIED RANGE OF OPTIONS FOR YOUR AUTOMOBILE TRANSPORT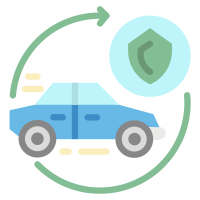 Open Car Transport
Open car shipping services are the least expensive option of the bunch. Your automobiles are shipped in an open trailer car carrier. Open car transport at SFL Worldwide is the most opted for shipping option because of its economical and availability quota.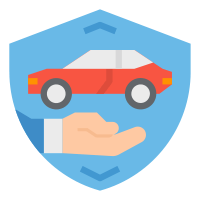 Enclosed Car Transport
Enclosed auto transportation services are aimed at people looking for the ultimate protection during shipping. Your automobiles are securely transported in enclosed trailers on the transporters. The enclosed car transporters add an extra layer of security to your vehicles, especially from extreme weather conditions, road hazards, vandalism, etc. This service is highly recommended for people with high-valued automobiles, whether their value is emotional, or monetary.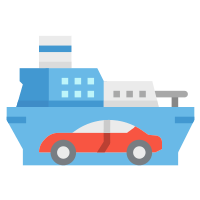 Express Car Transport
Customers only select this particular type of service when they're looking for transporters who provide the fastest and quality deliveries. For the quickest and most efficient door to door automobile transportation, Express Car shipping is the best choice. For the convenience of availability of the service, the vehicles are shipped in open car transporter. To give you more conformity, SFL Worldwide's Express Car Shipping service also provides you with a pick-up window of 48 hours within your order. Your automobile's journey to its destination starts with us as soon as our car transporter picks it up.
Frequently Asked Questions
Here are some of the most important aspects of our transportation maneuvers that should clear all your doubts, and establish your trust in our services.
Don't Just Take Our Word For It