The United Kingdom is an excellent choice when it comes to expanding the horizons of your eCommerce business. US retailers, especially small business owners and eCommerce owners, seek frequent shipping services to the UK to fulfill their order demands.
In this USA to UK shipping guide, we will address several factors that impact shipping costs and tips to find the cheapest shipping from USA to UK.
What Impacts the Shipping Cost?
Shipping costs play an important role in determining the success of your eCommerce business, as no customer wants to spend a great amount on shipping. Finding a shipping company with reasonable shipping prices can be a difficult process. Understanding the factors that impact them is important to ensure that the shipping costs are aptly priced
Shipping isn't just moving items from point A to point B. There are other factors and tasks, such as packaging, quality of final delivery, security, access to tracking information, and more, that can impact your customer's overall experience in doing business with you. Therefore, it is extremely important to find the right courier service with competitive pricing and quality shipping services for your business.
Who doesn't like it when their packages arrive on or before time? Speed plays a critical role in establishing the reputation of your business. With industry standards meeting customer demands within days, if not hours, it has only become imperative to have your packages delivered on time. This holds true even for those shipping to their customers across the ocean, with next day delivery USA to UK, being the most in-demand courier service.
Shipping prices is determined by the dimensional weight of your package as opposed to the item's original weight. This means that shipping companies take into account the space your package occupies on a truck or other modes of transport in relation to the total size of the transportation. This is why it is important to package your items carefully in the most optimal manner possible to avoid paying exorbitant costs.
The destination matters when it comes to determining your shipping costs. For USA to UK shipping, there may be one or more means of transportation involved. And there are expenses attached to moving your items on these modes of transportation, usually by truck, plane, or ship. A reliable shipping company can help you figure the cheapest way to ship taking your budget into consideration.
As already discussed, the dimensions of your package play an important role in determining shipping costs. This includes not just identifying the right packaging but also the right packaging material, and protective fillers for your package. Simply put, the more complex your package, the higher the shipping costs. These will help you save tremendously on transportation costs and ship your items optimally from the USA to UK.
What's the Cheapest Shipping from the USA to the UK?
While there are several options for cheap shipping from USA to UK, it is important to find a reputable shipping company with impeccable services at highly competitive rates. A good shipping company prioritizes your time and budget and finds you affordable options with optimal delivery lead times for your budget.
The table below shows you the approximate pricing for a 2 pound package shipping from the US to the UK.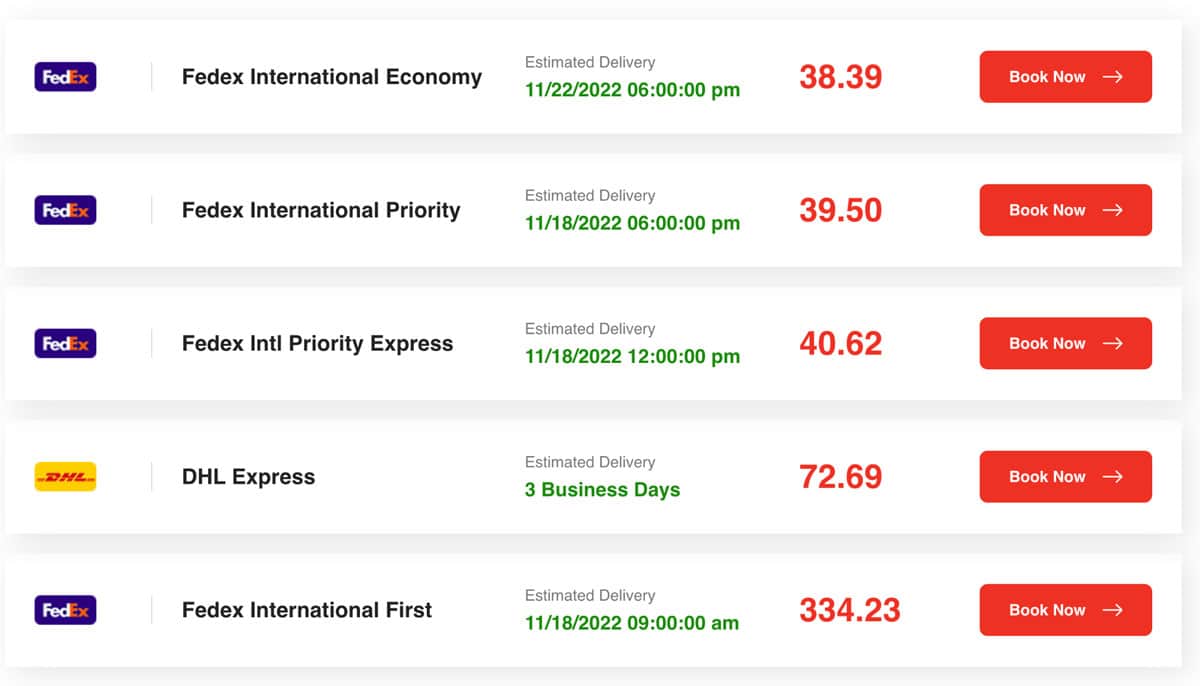 As you can see, shipping costs are greatly impacted by the shipping speed.Express shipping tends to be a bit more expensive but offers record delivery times, unmatched by other services. On the other hand, we have regular value-based shipping services that take a little longer to deliver your package but ensure a safe and secure delivery.
Tips for Finding the Cheapest Shipping from the USA to the UK
Choose a shipping company that offers discounted rates
Doing logistics by yourself is a time-consuming and laborious task. From scouring the internet for the right price to negotiating and preparing customs documentation, logistics can get quite challenging. Find a shipping platform that gets you low, discounted rates and offers all shipping solutions under one umbrella to accomplish all tasks from one place. SFL Worldwide compares and pre-negotiates prices from various companies, offers customized shipping plans, and customs support to ensure a hassle-free shipping process.
Reuse and find free packaging material
Packaging is a major cost when it comes to shipping. Every booking on SFL Worldwide is assigned a shipping advisor who will guide you on the right packaging for your items. There are many ways to save on packaging costs. For instance, reusing and repurposing good quality old packaging is a smart way to save some extra money. Additionally, some bookings with USPS and UPS may get you access to free packaging as part of their shipping services. Consult with your shipping advisor to find out if you are able to reuse old packaging and if they meet the industry standards.
Consult with shipping advisors
At SFL Worldwide, we are all about simplifying the shipping process. Our solutions aim to connect business owners with the right shipping options for their time and budget and help them fulfill their orders or shipping from one unified platform. From getting cheap, discounted rates to realtime tracking information on your packages, we have you covered. Our shipping advisors are here to assist you every step of the way. Therefore, it is important to find a shipping platform that can give you access to industry experts as part of their services.
Shipping to the UK is easy with SFL Worldwide
Shipping to the UK is not meant to be a complicated process. It is all about finding the right shipping costs and seamless shipping services as these are critical in delivering the ultimate experience to your customers. For detailed guidance on shipping to the UK, simply visit our contact page to have one of SFL Worldwide's associates reach out!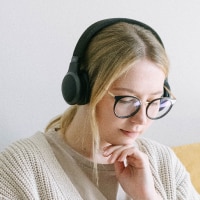 I'm Tammy Waller, a supply chain and logistics specialist with over 10 years of expertise. I've been an author and SFL employee for over 10 years.
As an author, I've been able to teach others. I love guiding users through supply chain and logistics operations.
I have substantial experience managing logistics operations, supply chain management, transportation, inventory management, and warehousing in shipping-moving and logistic services. I've worked on many worldwide logistics and supply chain projects, honing my abilities in negotiating rates, scheduling shipments, and managing vendors.