We all know relocating or moving back to our home country can be hectic yet exciting. SFL Worldwide has been serving its customers with hassle-free shipping and moving services from USA to UK since 2005.
With SFL Worldwide at your service, be stress-free and feel comfortable, as your cargo is guaranteed to ship with the utmost care and within the expected time frame.
The best way to ship from the USA to UK are –
Air-freight vs. Ocean-Freight
Depending on your needs and requirements, one has to decide the mode of shipment. Airfreight is generally faster and reliable with delivery times. However, it is expensive compared to Ocean freight which is slower but highly economical. When your item is to be delivered within no time, shipment via air is the safest option. On the contrary, when the size of the cargo is huge, shipment via ocean is a convenient option. Ocean Freight is cost-effective and easy on your pocket.
The cost differs for each service. You can choose a service based on the flexibility of your budget. SFL Worldwide, on average, takes 6-7 business days to ship your cargo via air and 90-120 business days via ocean.
USA to UK shipping services
Considering your comfort, SFL Worldwide provides you with the below-mentioned services.
Door-to-door shipping
Easy Customs Clearance
24/7 Tracking status
Packaging and wrapping
Custom Department Information:
SFL Worldwide has maintained healthy relations with the customs department to keep the process relatively simple and easy. While shipping from USA to UK, you will have to fill in a form declared by the customs department. The details regarding your cargo, its packaging, the products inside it and the number of products have to be mentioned. With the help of this information, the charges and taxes are calculated. Appropriate and clear mention of details will help you get easy clearance from the customs department. A breach in this information will charge you more, and shipment will be delayed or might get canceled.
Prohibited items for shipment:
The government prohibits certain items from shipment. "Illegal drugs, weapons, live or dead animals, any sort of fireworks or explosives, Rough diamonds, indecent material, etc." All these items are strictly prohibited and are a criminal offense if carried out. For certain products such as arms and ammunition, licensing is mandatory to enter the United Kingdom.
For more details on prohibited items, please click on the below link.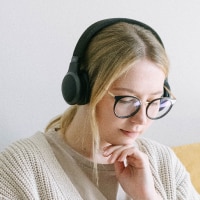 I'm Tammy Waller, a supply chain and logistics specialist with over 10 years of expertise. I've been an author and SFL employee for over 10 years.
As an author, I've been able to teach others. I love guiding users through supply chain and logistics operations.
I have substantial experience managing logistics operations, supply chain management, transportation, inventory management, and warehousing in shipping-moving and logistic services. I've worked on many worldwide logistics and supply chain projects, honing my abilities in negotiating rates, scheduling shipments, and managing vendors.