Consistency and timely delivery are critical when it comes to running a successful eCommerce business that ships frequently to its customers. We are now witnessing a competitive online marketplace where the success of your business relies heavily on prompt delivery and 24/7 customer service.
This is why it is essential to find a courier company that delivers to the US reliably and promptly. At SFL Worldwide, we compare all leading couriers like DHL, UPS, and FedEx and find the lowest prices to send couriers to the US or anywhere globally using our intuitive price comparison tool. Ship your couriers to USA at reduced shipping prices using our volume-based shipping discounts and reach global markets in a streamlined manner.
There are hundreds of courier providers who can ship your courier to the USA. And finding ideal courier services for USA can be an overwhelming process. There are different types of courier service to USA that provide a plethora of shipping services from package pick up, delivery, and real-time tracking.
The availability of courier services to USA depends mainly on the nature of your shipment and the destination you're shipping from. We offer discounts of up to 70% on your shipping prices when you send your courier to US with SFL Worldwide.
Tips for Sending your Courier to the USA
Accuracy – When booking your shipment, ensure your parcel has the correct information regarding the nature of the shipment, name, and address of the recipient, and contact number for communication. This helps courier services reach recipients on time and communicate with them in case of any change!
Package – To avoid additional charges, ensure your items are packaged in an appropriate box or packaging mailer as recommended by the courier service. This ensures the contents of your package remain intact on arrival and the weight is calculated accurately.
Documentation – US Customs Control may require additional paperwork on your items shipped to the US. It is necessary to ship according to the rules mentioned by Customs and provide the necessary paperwork to avoid delays. Check out the resources section to make sure your items are not prohibited or restricted in the United States.
Food – All food and medical supplies being imported to the US have specific regulations by the USFDA. We strongly advise getting the necessary paperwork and avoiding shipping banned or restricted items altogether to avoid unnecessary fees and cancellations.
Alcohol – We do not ship alcohol for individuals to the US. Businesses that hold the appropriate alcohol license can ship specific alcohol or alcohol-based products to their customers in the US. Some states may have specific regulations. We request you to contact our office before sending alcohol.
Your parcels are as specific as your business. At SFL Worldwide, we work with all leading couriers to USA and find you the ideal courier service for USA shipments depending on your budget and shipment needs. Contact us at 1-800-691-2335 or visit SFL Worldwide to learn more.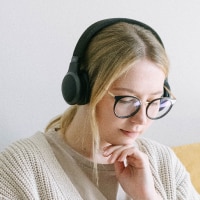 I'm Tammy Waller, a supply chain and logistics specialist with over 10 years of expertise. I've been an author and SFL employee for over 10 years.
As an author, I've been able to teach others. I love guiding users through supply chain and logistics operations.
I have substantial experience managing logistics operations, supply chain management, transportation, inventory management, and warehousing in shipping-moving and logistic services. I've worked on many worldwide logistics and supply chain projects, honing my abilities in negotiating rates, scheduling shipments, and managing vendors.