Shipping large items can be a complex task. The packaging material, size, and other factors determine the ease with which you can ship large items. There are many carriers that offer specialized shipping services for heavy or oversized shipping items. In this guide, you will learn about large package shipping, how to ship large packages, and get quotes for shipping them to your final destination.
What is classified as a large item in shipping?
The criteria for classifying items in shipping varies from one courier to another. In general, the weight is determined by the dimensions of the package. Read more about dimensional weight here. Your shipper may apply additional handling surcharges depending on the weight of the package. Some items may be classified as heavy or large, while some may be classified as freight.
FedEx – Any item's dimensions with a girth of more than 130 inches are considered oversized. Any item with a weight heavier than 150 lbs and with dimensions that have a combined length and girth of more than 165 inches is considered freight.
UPS – Any package weighing more than 70 lbs is classified as a heavy or large package. Items more than 150 lbs are considered freight.
SFL Worldwide's Get a Quote feature will get you shipping quotes from all carriers right here on our website. This will help you determine the best way to ship a large item and the large item shipping cost according to the weight and dimensions of your package.
When it comes to packing larger items for shipment, it is important to keep the package cost-effective, environment-friendly, and space-saving to make efficient shipments. Learn how to ship large items with our easy guide below.
Choose The Right Size Box
It is essential to use the right-sized box as the sizing makes all the difference when it comes to keeping your shipping costs low. Shipping companies calculate your shipping rates based on dimensional weight, which you can read about here. This is essentially the amount of space occupied by your package in relation to the size of the storage in the transportation. You want to make sure you have the right size box for your larger shipments.
As much as we are about saving money at SFL Worldwide, we often times find our customers reusing old boxes to pack their shipments. Old boxes are not as sturdy or uncompromised in quality. We recommend using a strong box to pack your items, and don't forget to add protective material to keep your contents intact.
Use Bubble Wrap To Protect Items From Damage
SFL Worldwide uses professional bubble wrap to protect items in transit – be it for our professional moving services or our worldwide shipping. Bubble wrap is a cheap, inexpensive option to give your package some added protection and keep your large items safe during shipment.
Reinforce The Bottom With Heavy-Duty Packing Tape
Secure your box with heavy-duty packing tape or one that is recommended by professionals. Your shipments cannot be packed with one universal tape – be it duct or packaging tape. There are different types of tapes and taping techniques, such as the 'H' method or the snowflake method, for packing various items.
Seal The Boxes With Packing Tape, Where Necessary
One of the last steps in packing large items is the final, extra step of protection for your box. Seal your boxes with extra packing tape for strong support to your shipment. In general, when in doubt, use heavy-duty packing tape to ensure your shipments reach your destination securely.
Label The Box With Shipping Information And Fragile Stickers If Necessary
The final step in the process is to label your box with the right shipping information and care instructions using fragile stickers and notes, where necessary. You can use your own template or simply print the prepaid label provided to you at the time of booking here on SFL Worldwide. Verify that your label contains essential information such as –
Recipient's name, address

Sender's name, address

Shipping Method

Weight of Package

Routing Number

Tracking reference

Other information
Tips To Select A Shipping Company Wisely
Costs

– One of the first things you must know before you select a shipping company. Rates make or break the decision to select the right shipping company.

Speed

– When it comes to shipping to your customers, ensuring your packages arrive on time is crucial. Learn more about the shipping company's delivery speed for different types of packages.

Geographic Locations

– Ask the shipping company for their delivery range to determine if they are able to fulfill your requirement.

Specialist Services

– Did you know SFL Worldwide provides our own in-house consultation for customs clearance and packaging assistance? These services are always an added bonus and make shipping stress-free.

Customer Service

– Shipping can be a stressful process when it is done without the right guidance. Our customer service experts at SFL Worldwide are here to help and answer your questions at any time. Simply visit our contact center or call us on 1-800-691-2335.
With the right shipping company, such as SFL Worldwide, you are guaranteed to ship items, regardless of their size, hassle-free. SFL Worldwide makes it easy to get large package shipping costs from all shipping companies by pulling all your quotes directly on our website.
The SFL Worldwide website has an instant rate calculator that can get you rates from various carriers according to your shipping speed and budget requirements. Get the right quote and discounts for your shipment in seconds when you ship with us.
Step 2 – Select the item you're planning to ship
Choose the item using our quick select options from a box, envelope, TV, and more. Now you're seconds away from some of the lowest quotes on the internet.
Step 3 – Select the locations for both the sender and the receiver.
We require information on both the sender and receiver locations. This helps us find you low rates based on your location.
Step 4 – Enter your contact information
Almost done. Give us your contact details to get all your quotes instantly.
Step 5 – That's it! Your quotes are ready!
Our quote calculator gets you the best quotes with exclusive shipping discounts for all major carriers in seconds. It is now time to select the quote from the many options we have presented to you.
SFL Worldwide has been a trusted logistics provider for domestic and international shipments since 2005. Save up to 70% off your shipments using our smart tools and extensive resources on our website. Sign up for a FREE account to gain instant access to our member discounts.
Whether you're shipping an envelope or a large item such as a TV, SFL Worldwide has you covered. We specialize in packing and shipping large, oversized shipments and getting them ready according to your shipper's requirements. Read our blog on tips for superior protection here. For additional information, visit our website or call us on 1-800-691-2335 for more.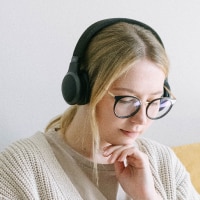 I'm Tammy Waller, a supply chain and logistics specialist with over 10 years of expertise. I've been an author and SFL employee for over 10 years.
As an author, I've been able to teach others. I love guiding users through supply chain and logistics operations.
I have substantial experience managing logistics operations, supply chain management, transportation, inventory management, and warehousing in shipping-moving and logistic services. I've worked on many worldwide logistics and supply chain projects, honing my abilities in negotiating rates, scheduling shipments, and managing vendors.