Shipping for small businesses is not an easy feat. Many tasks must be fulfilled, from manufacturing to consistently delivering orders. Although shipping may be relatively easier in the initial days, the costs and number of orders start to increase when the orders start pouring in. Maintaining a reasonable budget and working with a reliable shipping company can keep your customers coming back for more and save a lot of money for your business.
Tips to Optimize Your Shipping Processes
If you're a small business owner, you may be wondering how does shipping work for small businesses? With no boundaries to running a business in this day and age, getting your logistics right is essential to the success of your business. Finding the right logistics partner that can use the best of modern technology and industry expertise to help your products reach world markets quickly and effortlessly is imperative. On-time deliveries impact your growth and customer retention in a positive way. Logistics partners help optimize your shipping processes and bear the responsibility of ensuring every aspect of logistics runs well, like clockwork. Here are some shipping tips for small businesses.
In today's technologically advanced environment, there are a plethora of shipping websites for small businesses. With so many couriers in the industry, finding the one that works with you to achieve your goals seems daunting. At SFL Worldwide, we are all about efficient shipping, which means we have all the necessary technology your business requires for a well-run shipping process. We eliminate bottlenecks and use digital advancements to streamline your shipping more accurately than your human counterparts. Thanks to our vast network of connections, we work with all leading couriers, including FedEx, DHL, and UPS, to offer you both domestic and international shipping for small businesses. We oversee all aspects of your shipping workflow and ensure your customers are given a seamless shipping experience every time.
With multiple options to ship products for your business, finding an option that helps stick to your budget and save money while keeping things consistent can be quite a challenge. Maintaining a budget is critical to achieving the top line as a business owner. SFL Worldwide's network of connections allows us to find you the lowest, most competitive rates within seconds using our instant rate calculator. Our rates are already negotiated and can save you nearly 70% off shipping prices.
Packaging customer products
Choosing the right product packaging is essential to protect your goods in transit and save on shipping. As packaging experts, SFL Worldwide can help you find the right protective packaging suitable for your products and optimize shipping costs to suit your budget. For instance, the packaging you choose for fragile items would vary from the ones you choose to pack food or clothing. Shipping companies calculate the weight on the basis of dimensional weight, which is the space your package occupies on the vessel in comparison to the total space. Considering packaging that is optimal in terms of dimension is equally important.
Consider selling on eCommerce platforms
Selling on an eCommerce platform lets you take advantage of a fast-paced digital space that is not bound by the shackles of a physical outfit and the many challenges that come with it. That said, running an eCommerce platform is not as easy as listing your products online. There is always inventory and warehouse management to fulfill. An eCommerce platform can help you achieve your goals while outsourcing logistics to a seamless shipping provider such as SFL Worldwide.
Increase your revenue and widen your audience, which was otherwise not possible on a physical platform.
CHOOSE SFL WORLDWIDE, SAY GOODBYE TO OBSTACLES.
Your partner in delivering packages of varying attributes. Our customer testimonials page speaks volumes about the quality of work we provide. We are always happy to serve you here at SFL Worldwide.
Tips to reduce your shipping costs
Negotiate with your courier
One of the easiest ways to save on shipping costs is to simply negotiate with your courier, especially if you are a frequent shipper. Thanks to our connections in the shipping industry, SFL Worldwide has pre-negotiated rates with heavily discounted rates of up to 70% with leading couriers that you trust, such as FedEx, DHL, and UPS. Our instant rate calculator can do the negotiations and get you the quotes on your behalf within seconds on our website.
Believe it or not; packaging can help save your business a lot of money. Shipping companies use the dimensional weight to calculate the price for transporting and delivering your shipment. This means that the space your package occupies on transport is crucial to determining your costs at the end of the day. At SFL Worldwide, we have packaging experts who can help you find the right optimized packaging for your products and use our technology to offer you streamlined shipping with tracking information.
Outsource your fulfillment process
As your business grows, so does your need for space. Having an optimal warehousing facility and ensuring your inventory levels are on the right track is crucial for optimizing your shipping process. Forecasting demand, investing in a manufacturing infrastructure that matches the demand, and overall stock management to keep track of inventory, including returns and damaged items, can be challenging, especially if you are new and are a smaller business. Outsourcing your fulfillment process to a logistics company, such as SFL Worldwide, can grow your demands, de-escalate and avoid challenges along the way.
A successful delivery is not just the prompt, timely delivery of a product. It is also the condition in which a package arrives. Shipping supplies and packaging materials are equally important for the success of delivery and sticking to your financial budget. SFL Worldwide is a complete logistics partner that can find the right packaging material and supplies you need for fulfilling your customer's orders at competitive rates to suit your budget. We use high-quality shipping supplies based on our decades of experience in the shipping industry and our client's feedback.
The shipping process might seem simple, but it has many-layered, complex processes that require the right expertise to deliver products safely and securely. These logistics processes affect every aspect of your small business, and choosing the right logistics provider can move your business forward and keep your customers returning for more.
At SFL Worldwide, we understand the nuances of how small businesses operate. That's why we have special shipping initiatives that personalize shipping for our frequent shippers and small business owners. These personalized plans don't limit your shipping options and find you an option or two that works best for your business. We make it easy for your business to scale with our wide networks of connections to over 200+ destinations worldwide.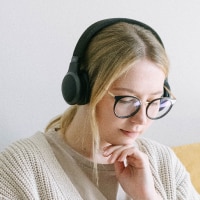 I'm Tammy Waller, a supply chain and logistics specialist with over 10 years of expertise. I've been an author and SFL employee for over 10 years.
As an author, I've been able to teach others. I love guiding users through supply chain and logistics operations.
I have substantial experience managing logistics operations, supply chain management, transportation, inventory management, and warehousing in shipping-moving and logistic services. I've worked on many worldwide logistics and supply chain projects, honing my abilities in negotiating rates, scheduling shipments, and managing vendors.