Want to know what is the best shipping service for small business? With a boom in eCommerce over the last couple of years, finding reliable small business shipping services plays an important role in increasing your company's bottom line. Here is our list of the best shipping services for small businesses in 2023.
Shipping services compared
Cost matters and finding the cheapest shipping service for your small business without affecting the quality of the deliveries is very important. This impacts the impression your business makes on your customers ultimately and therefore, it is crucial to work with shipping companies that work in your best interest.
SFL Worldwide has been a leading logistics provider for domestic and international shipments since 2005. Keep your customers happy and grow your business with impeccable deliveries and secure shipping. With SFL Worldwide, you can schedule pickups and meet your customers orders without a hitch.
Door-to-Door Pickup and Delivery
Every booking made on SFL Worldwide is complete with door-to-door pickup and delivery
Get access to dedicated shipping advisors and in-house customs experts who will guide you through customs clearance at origin and destination.
All shipments are enabled with real time tracking technology to help notify your customers on their deliveries.
Every country has certain restrictions on imports and exports. This prevents all shipping companies from transporting certain goods to a country. Check with your shipping advisor on what is prohibited in the destinations involved in your shipment. You can also check SFL Worldwide's comprehensive resource page to learn more about prohibited items.
Estimated shipping timelines:
SFL Worldwide has various shipping options for every kind of shipping need. Deliveries are made anywhere from same day to 5 business days. In general, ocean shipments tend to take longer than air shipments. We recommend opting for air shipments, if the packages are of a time-sensitive nature.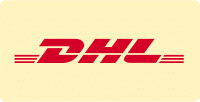 DHL Express is a reliable shipping company that has been offering shipping services to many destinations worldwide.
Door-to-Door delivery

Air and Ocean Deliveries
24/7 customer support

No pickup fees
Less global connections
Fewer options for frequent or volume shipping
Estimated shipping timelines:
Expedited shipping on DHL Express takes anywhere between 2-5 business days.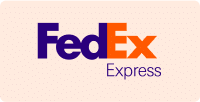 Door-to-Door delivery

Accurate Tracking

Vast worldwide coverage
High level of customer service

Availability of comprehensive insurances
Lack of services in some areas

Paid pickup services
Expensive than competitors

Limited free packing supplies
Estimated shipping timelines:
Takes 1-5 business days to deliver within the US and 3-7 business days for residential addresses in Alaska and Hawaii.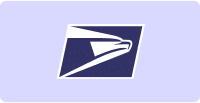 USPS is one of the biggest household names when it comes to postal and shipping services in the United States.
Cheaper for small, domestic shipments

Access to remote locations
Vast connections within the US

Tracking Availability
Longer delivery times

Not ideal for large items
Technology issues
Estimated shipping timelines:
Domestic shipments take anywhere between 1-7 business days. USPS has plenty of options to support small businesses.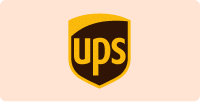 UPS is one of the widely used shipping services for small business in the United States. They have many shipping options to support small business owners. From small envelopes to large packages, they have the capacity to support any shipping need.
Wide presence in the US

Vast network connections

Competitive rates
Multiple shipping solutions

Accurate Tracking
Added fees on extra services
A good shipping company can have a significant impact on your brand image and your reputation with your customers. Shipping costs directly affect the bottom line. Therefore, it is important to find the right shipping services for small businesses that keep your costs low and get your products to your customers doorstep within a reasonable time.
At SFL Worldwide, we use our technology to find you the cheapest shipping for small businesses for every budget and timeframe. Additionally, we have exclusive shipping discounts from most major carriers. Visit our rate calculator to compare shipping prices and find the right solution for your needs!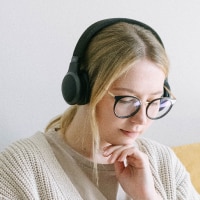 I'm Tammy Waller, a supply chain and logistics specialist with over 10 years of expertise. I've been an author and SFL employee for over 10 years.
As an author, I've been able to teach others. I love guiding users through supply chain and logistics operations.
I have substantial experience managing logistics operations, supply chain management, transportation, inventory management, and warehousing in shipping-moving and logistic services. I've worked on many worldwide logistics and supply chain projects, honing my abilities in negotiating rates, scheduling shipments, and managing vendors.