Send parcels from the comfort of your homes.
Namaskaram! You can now ship your packages from Hyderabad to any desired location of your choice with India's most reliable shipping and moving company.
The "Lion City" deserves a shipping service befitting the city's majestic name, and SFL Worldwide is the perfect choice with years of unmatched experience in the shipping industry. With an aim to provide unique and diverse services to suit the requirements of those who wish to reach beyond borders, SFL worldwide is a trusted company for people in Hyderabad to reach their loved ones living all over the world.
SFL worldwide welcomes you to pick and choose any package to deliver your special gifts to those most precious to you. We understand that international courier services in Hyderabad can be hard to find, but luckily we are here to assure you that we will be your most trusted partner right from the very first quote.
SFL Worldwide: Why Choose Us?
Every package is precious regardless of its value and size. At SFL Worldwide, we strive to provide top-quality services to every single box and work towards building long-term relationships with our customers. We offer a wide range of courier services for all kinds of packages. At SFL, we are highly flexible and work towards a schedule that matches your timetable. This way, we are never late delivering packages to any part of the world! No more missed birthday gifts or late shipments to your customers living abroad! Experience world-class, impeccable shipping service only at SFL Worldwide.


Our strategic alliance with industry bests such as UPS, FedEx, and DHL allow us to deliver to most locations in the world. At SFL, we have a dedicated team of shipping experts who will guide you at every step of the shipping process. They are always steps ahead and ensure your shipping process is a hassle-free deal. From educating our customers about local laws and customs duties to helping them find some of the lowest prices and high-quality packages, our experts at SFL have you covered. In addition, we have a special department dedicated to claims, who are highly sincere and ensure the retrieval of delayed, damaged, or missing packages. We provide proof of delivery when your package reaches the destination so you can remain stress-free throughout the entire process—no more digging a hole in your pockets to ship packages around the world! Enjoy high-quality shipping that is friendly to your budget!
ASK SFL WORLDWIDE: WHAT CAN YOU SEND?
No package is quite alike. They come in varying sizes, shapes, and kinds! With SFL, there are no minimum requirements to send packages. We ship everything from important documents to large, bulky cargos. Our services aim to provide versatile options to suit your needs. We specially design our international courier service packages for Hyderabad to suit the many needs of the diverse range of people and businesses in the city. Simply get in touch, and we'll take care of the rest!
CHOOSE SFL WORLDWIDE, SAY GOODBYE TO OBSTACLES.
Your partner in delivering packages of varying attributes. Our customer testimonials page speaks volumes about the quality of work we provide. We are always happy to serve you here at SFL Worldwide.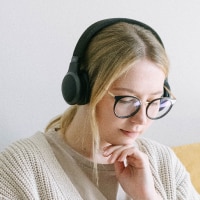 I'm Tammy Waller, a supply chain and logistics specialist with over 10 years of expertise. I've been an author and SFL employee for over 10 years.
As an author, I've been able to teach others. I love guiding users through supply chain and logistics operations.
I have substantial experience managing logistics operations, supply chain management, transportation, inventory management, and warehousing in shipping-moving and logistic services. I've worked on many worldwide logistics and supply chain projects, honing my abilities in negotiating rates, scheduling shipments, and managing vendors.