This is one of the most frequently asked questions when shipping to India. There are a number of factors involved in deciding whether or not to ship a TV to India. Please review the below blog to understand everything you need to know to consider when making this decision.
SHIPPING COST AND OPTIONS AVAILABLE
There are 3 ways to ship your TV to India – Air, Ocean, and Check-in as baggage with the airlines. Depending on the size of your TV, transit time, customs clearance, and safety, you can pick one of 3 options.
First, you need to contact the airline you are flying with to understand check-in restrictions. Most airlines will allow up to 32 inch TV. If you have a TV bigger than 32 inches, they may refuse your check-in or charge an additional fee for oversized baggage.
This option may be the fastest and easiest but it comes with a higher price tag and other drawbacks. Below are some of the things you need to watch out for when shipping TV to India through air:
Customs Clearance– When you are shipping TV under relocation, Indian customs will consider this shipment as "unaccompanied baggage" and major shipping companies like FedEx or UPS will not clear your shipment, which will require you to hire a customs broker at your expense to clear your shipment. USPS does not accept such big packages.
Transit Time– Even though air shipping has a faster (3-5 days) transit time, due to uncertainty in customs clearance, you may experience delays in your delivery and the entire process turns inconvenient.
Insurance– Due to the high frequency and risk of damages on TVs that are not crated, many shipping companies will not provide insurance, if packed by the owner or manufacturer. If you want your TV to be insured, you will need to get your TV packed by a professional who, not only adds additional packing charges but will add shipping volume as well. As a result, your shipping cost will increase.
If you are not in a rush to get your TV delivered and can wait for approximately 60-90 days, then ocean shipping may be the most economical and convenient way to ship your TV to India. You can add packages in addition to your TV, which can make your shipping cost affordable. Shipping charges shipped via ocean are calculated based on volume and not on weight. If you plan to ship only the TV, you can still ship via this economical and safe option.
Ocean shipping also comes with door-to-door shipping, trucking, customs clearance, and insurance. Ocean shipping requires items to be packed professionally to get insurance. However, since your cost is calculated based on volume and not on weight, your shipping cost will not increase drastically. In the ocean, shipments do not change sectors like shipments via the air method. This greatly reduces the probability of damages in transit.
The transmission in India uses a video standard called "PAL". The standard in the USA is different and is called "NTSC". Older TVs made in the USA may support only NTSC format. There are very few older TV models that support both NTSC and PAL in the USA. Most of the latest technology TVs with Smart technology, 3D, etc. supports dual-mode. Please check your TV specification to make sure they support both NTSC and PAL format. If you plan to ship NTSC TV to India, make sure you carry an NTSC to PAL converter, which can be used to convert the NTSC transmission to PAL format.
All electronic items in the USA are made to work at 110 volt, which is the standard voltage for residential purposes in America. In India, the standard is 220 volt. If you connect a 110v TV to the 220-volt power outlet in India, it will damage its electrical system, not to mention damage to other internal mechanics of the TV. This may cause a complete loss of your TV and may go beyond repair.
If you are shipping a TV from the USA to India, try to ship a TV that supports a voltage range from 110 to 220. Newer models of TVs are built to support international standards. Please check your TV specifications to make sure they support from 110 to 220 voltages. An alternate option is to buy and ship a 110 volt TV and use it along with a step-down transformer in India. You can buy transformers that can step down the 220 volts to 110 volts. Your TV can be connected to the outlet of a step-down transformer and safely use in India.
All shipments entering the borders of India will have to clear customs and may have to pay a customs duty fee per law. If you declare your shipment under Transfer of Residence (moving to India permanently after living in the USA for a few years) you can ship your TV by paying 35% duties based on the current price of the specific model of the TV in India. The customs duty is charged at the current price of the specific model of the TV in India. In the case of used TVs, depreciation will be considered before the customs duty is calculated.
If you are planning to purchase a newer model with Smart TV, 3D, 4K, etc. the prices of such TVs, as you might know, is much higher in India. Sometimes, such models are not even available in India. So, it is better to purchase such TVs in the USA and then ship them to India. If you ship an older or smaller screen TV like a 32-inch, the prices in India are almost the same as a TV shipped from the USA with shipping cost and customs duty included. Some brands are more expensive in India than in the USA so you need to be careful about which brand you buy. Some brands may cause your duties value to be higher than others. Again, keep in mind values are determined based on the current value of TV prices in India.
If you are not in a rush to ship your TV and get it delivered then, shipping it via the ocean method is much more economical and safe. If you have packages in addition to your TV then, it is every penny worth shipping it via ocean. Lastly, we recommend shipping a newer model TV instead of an older model because the shipping price will remain the same regardless of the age of the TV and you may get a better deal buying newer model TV in the USA than in India.

Happy Shipping!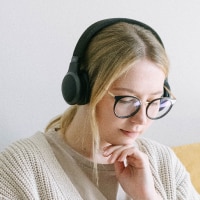 I'm Tammy Waller, a supply chain and logistics specialist with over 10 years of expertise. I've been an author and SFL employee for over 10 years.
As an author, I've been able to teach others. I love guiding users through supply chain and logistics operations.
I have substantial experience managing logistics operations, supply chain management, transportation, inventory management, and warehousing in shipping-moving and logistic services. I've worked on many worldwide logistics and supply chain projects, honing my abilities in negotiating rates, scheduling shipments, and managing vendors.