Good packaging is one that protects your items, regardless of their size or shipping method. That said, the packaging is one of the top factors to consider when shipping for your business or personal reasons.
Why is cardboard used for packaging?
Hands down, cardboard is a cost-effective and friendly option for those on a budget. It is significantly cheaper to use cardboard for shipping in comparison to more expensive packaging solutions, such as plastic and special packaging options.
Cardboard is an excellent option to give sturdy protection to your items in shipping. Options such as corrugated cardboard are lightweight and can offer great protection at a fraction of the cost.
There are plenty of packing materials for shipping, especially when it comes to cardboard. From fiber drums to carry foods and liquids to transporting home decor, cardboard is quite versatile. There are plenty of options with varying shapes and sizes to suit every kind of shipping need.
With more awareness of the impact of plastic on the environment, cardboard is a sustainable option that is simply better for our planet. Cardboard is also better in terms of fuel as they are considerably lightweight and, therefore, easier to carry. It is also 100% fully recyclable, making it the most sought-after material for packaging.
Different Types of Cardboard Packaging
We already know how versatile cardboard is for shipping all kinds of items. They are some of the most easily customizable packaging materials and are highly preferred by businesses for their versatility.
Here are a few types of cardboard packaging are —
This is flat on the outside with a wavy layer in the center. Corrugated fiberboards come in a variety of thicknesses that are ideal for sturdy protection.
This is your standard corrugated cardboard. It has one layer of fluting or a wavy layer in between two flat walls. It is some of the most commonly used cardboard for shipping.
This type of corrugated board adds an extra layer of fluting in between the flat outer layers. This makes it some of the most durable corrugated boards for shipping items.
These are vertical cylinders that are used to store liquid. They are an excellent choice for companies selling alcohol, oils, vinegars, and other liquids that need a sturdy option for transit.
Is Cardboard a Good Packaging Material?
In recent times, consumers have recognized their footprint on the planet due to their retail habits.
The strength of paper-based packaging is better for the environment and still ideal for reaching wider markets.
They offer the same reliability and sturdiness as plastic packaging and are just as easy to transport by shipping companies.
Cardboard offers the same level of options, if not more, than their plastic counterparts. These options are practical and can be recycled.
Pros and Cons of cardboard shipping cartons
As friendly as cardboard is on our planet, here are a few pros and cons of cardboard packaging.
Cardboard shipping cartons are made to withstand the many checkpoints of shipping. But do they actually hold up?
You can use double or triple-walled corrugated cardboard for extra support and solid protection.
They disfigure easily and can be crushed and mangled in transit from heavier packages atop them. They are also not weather-friendly and can soak up water or snow.
Sure, they are recyclable and friendly to the environment. But what about the cost?
Thanks to their proportions and shapes, cardboards are some of the easiest to store in a transportation vehicle.
They are not reusable as they easily disfigure after a use or two.
Are they suitable for sending larger shipments?
Cardboard boxes are not only space-saving but also money savings. It makes a great option for shipping in bulk as long as your external container is well protected from the harsh external weather elements.
Because they are not reusable, a recurring investment needs to be made with cardboard boxes which do increase the cost of packaging material.
Do they hold until they reach your recipient's doorstep?
There are plenty of incredible alternatives that seal your boxes without damaging them today.
Not all tapes are suitable for cardboard boxes as some tape can damage or leak water into the box.
Cardboard is good for your pockets, but what about the environment?
They are an excellent sustainable packaging material for shipping. This is great for both your pockets and the cost to the environment.
As friendly as they are to the environment, the short lifespan and improper recycling increase the amount of cardboard that ends up in landfills and recycling facilities that require additional electric power and water for processing.
How Do You Make Cardboard Stronger?
Seal the gaps

Use cardboard pads and guards

Double Box Method
CHOOSE SFL WORLDWIDE, SAY GOODBYE TO OBSTACLES.
Your partner in delivering packages of varying attributes. Our
customer testimonials
page speaks volumes about the quality of work we provide. We are always happy to serve you here at SFL Worldwide.
If you are looking for a sustainable option that will hold up to the tests of a shipping journey, cardboard boxes are ideal packaging solutions. They are versatile, sturdy, and nature's best friend. Consult our packaging expert to learn the right packaging material for your shipment. For additional shipping and packaging info, visit the resource and blog sections on SFL Worldwide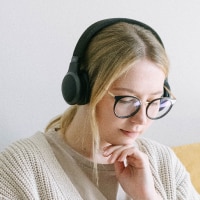 I'm Tammy Waller, a supply chain and logistics specialist with over 10 years of expertise. I've been an author and SFL employee for over 10 years.
As an author, I've been able to teach others. I love guiding users through supply chain and logistics operations.
I have substantial experience managing logistics operations, supply chain management, transportation, inventory management, and warehousing in shipping-moving and logistic services. I've worked on many worldwide logistics and supply chain projects, honing my abilities in negotiating rates, scheduling shipments, and managing vendors.