Air shipping has become an essential part of the global supply chain, and it is the fastest and most reliable mode of transportation for time-sensitive and high-value goods. This blog will discuss the benefits of air shipping, the services offered by various carriers, and the reasons why SFL Worldwide should be your go-to choice for booking air shipments.
One of the primary benefits of air shipping is the speed at which goods can be transported. With same-day, next-day, and 2nd day air services offered by carriers like UPS, FedEx, and USPS, your time-sensitive shipments can reach their destinations in record time. Some of these services include UPS 2nd Day Air, UPS Second Day Air Saturday, FedEx 2 Day Air, and USPS 2nd Day Air.
Other options for expedited delivery include UPS Early AM Delivery, which ensures the arrival of your package by the start of the next business day. With these fast shipping services, businesses can meet tight deadlines and satisfy customer demands for rapid delivery of their products.
Air shipping allows businesses to tap into global markets and expand their customer base. The International Air Transport Association (IATA) regulates the air cargo industry, ensuring seamless and efficient transportation of goods across international borders. Air cargo shipping connects manufacturers and consumers worldwide, enabling businesses to access a wider range of consumer goods and raw materials.
Reliable and Predictable Shipping
Air freight services are known for their reliability and predictability. Carriers like DHL Global Forwarding, UPS, and FedEx offer tracking services that allow customers to monitor their shipments in real-time. Additionally, air freight shipments are less likely to be delayed due to weather or traffic, ensuring timely delivery of goods.
Shipping a Wide Range of Goods
Air shipping is suitable for transporting various types of cargo, from general cargo and high-value goods to temperature-sensitive shipments and dangerous goods. Air freight services are particularly useful for shipping live animals, as they require special handling and care during transit. Air shipping ensures that these sensitive goods are transported safely and efficiently, minimizing the risk of damage or loss.
Competitive Air Freight Rates and Quotes
Air shipping offers competitive freight rates and quotes, making it an attractive option for businesses of all sizes. By comparing air freight costs per kg from different carriers, you can find the best value for your shipping needs. Popular air cargo options include UPS 1 Day Air, FedEx Air Freight Quote, UPS 2nd Day Air Shipped on Thursday, and UPS 2nd Day Air Shipped on Friday.
Several factors influence air freight rates, such as the size and weight of the shipment, the destination, and the level of service selected. Understanding these factors can help businesses choose the most cost-effective air shipping method for their needs.
Specialized Services for High-Value and Temperature-Controlled Cargo
Air shipping is the preferred method for transporting high-value goods, such as luxury items, electronics, and pharmaceuticals. It offers enhanced security measures and expedited handling to ensure the safe arrival of your valuable shipments. Furthermore, temperature-sensitive shipments, such as perishable goods and medical supplies, can be transported using temperature-controlled cargo services, which maintain a consistent environment throughout the journey.
Carriers like FedEx, UPS, and DHL offer specialized services for high-value goods and temperature-controlled cargo. These services provide additional security and temperature monitoring, ensuring the safe and efficient transportation of your valuable and sensitive products.
International Freight Consolidation
An international freight consolidation is a cost-effective option for businesses that need to ship smaller quantities of goods internationally. By consolidating multiple shipments into one air freight shipment, businesses can reduce their overall air freight charges, making it a more affordable option for smaller or less frequent international cargo shipments.
Freight forwarders like SFL Worldwide can help businesses optimize their international freight consolidation strategy. By combining shipments from multiple customers, freight forwarders can negotiate better air freight rates and pass on the savings to their clients.
Customized Insurance and Packaging Solutions
Air shipping carriers offer customized insurance and packaging solutions to protect your valuable goods during transit. With options for insurance coverage based on the declared value of your shipment, you can have peace of mind knowing that your products are protected against potential damages or losses.
Additionally, carriers provide specialized packaging solutions for fragile items, dangerous goods, and temperature-sensitive shipments. These packaging options ensure that your products are adequately protected and comply with international shipping regulations.
Environmentally Friendly Shipping Options
As businesses become more environmentally conscious, carriers have introduced greener shipping options to reduce their carbon footprint. For example, UPS offers a Carbon Neutral Shipping program that offsets the carbon emissions generated during transportation. By choosing eco-friendly shipping options, businesses can reduce their environmental impact while still enjoying the benefits of air shipping.
CHOOSE SFL WORLDWIDE, SAY GOODBYE TO OBSTACLES.
Your partner in delivering packages of varying attributes. Our customer testimonials page speaks volumes about the quality of work we provide. We are always happy to serve you here at SFL Worldwide.
Choose SFL Worldwide for Your Air Shipping Needs
SFL Worldwide offers a comprehensive range of air freight services to cater to your unique shipping needs. By partnering with leading carriers, we ensure your shipments reach their destinations quickly and securely. Here's why SFL Worldwide should be your go-to choice for booking air shipments:
Competitive air freight rates and prices: By comparing various air freight quotes from carriers, SFL Worldwide offers the best value for your air shipping needs.
Customized solutions: SFL Worldwide provides tailored air freight services for all types of cargo, including general cargo, high-value goods, temperature-sensitive shipments, and live animals.
Expertise in international air freight: With years of experience in the industry, SFL Worldwide is well-versed in navigating the complexities of international air freight. Our expertise ensures smooth and efficient handling of your shipments, from customs clearance to final delivery.
Reliability and transparency: We offer real-time tracking and updates on your shipments, giving you peace of mind and confidence in our services.
Global network: Our extensive global network allows us to connect your business to markets all around the world, helping you grow and succeed in the global marketplace.
Customer support: Our dedicated customer support team is available to address any questions or concerns you may have about your air freight shipments.
In conclusion, air shipping offers numerous benefits, including faster transit times, access to global markets, reliable and predictable shipping, and the ability to transport a wide range of goods. By choosing SFL Worldwide as your air shipping partner, you can take advantage of competitive air freight rates, customized solutions, and expert guidance in international air freight.
Don't miss out on the opportunity to streamline your supply chain and expand your business with air shipping. Contact SFL Worldwide today to receive a quote for your next air cargo shipment and experience the advantages of air shipping firsthand.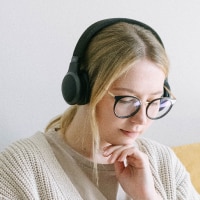 I'm Tammy Waller, a supply chain and logistics specialist with over 10 years of expertise. I've been an author and SFL employee for over 10 years.
As an author, I've been able to teach others. I love guiding users through supply chain and logistics operations.
I have substantial experience managing logistics operations, supply chain management, transportation, inventory management, and warehousing in shipping-moving and logistic services. I've worked on many worldwide logistics and supply chain projects, honing my abilities in negotiating rates, scheduling shipments, and managing vendors.