Popular shipping methods and their delivery times
Get Quote and Save UPTO 70% on your next shipping
Please select from country
Popular shipping methods and their delivery times
When it comes to shipping for your business or sending a parcel of a time-sensitive nature, the shipping method plays an important role. Let's take a look at some of the popular shipping methods and how they can have an impact on your business or shipping experience.
What is Expedited Shipping?
The word "Expedited" simply means to make happen more quickly and is typically used to describe services that are meant to deliver your shipments faster than standard shipping times. All carriers have their own unique name assigned for Expedited shipping. The times and level of service will vary according to the carrier.
How long does expedited shipping take?
The time it takes to deliver a shipment in expedited shipping varies based on a number of factors, such as carrier, level of service, etc. SFL Worldwide works with some of the largest carriers in the shipping industry to get you the lowest rates, with up to 70% discounts on shipping. Here are some basic estimates of delivery times for expedited shipping.

4-5 business days; Next and 2-4 business day delivery available for some packages and locations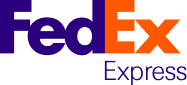 FedEx International Next Flight
Next available flight within 24 hours

Global Express Guaranteed – 1-3 business days
What is Standard Shipping?
Standard shipping refers to a shipping carrier's regular shipping service. It does not offer fast, overnight shipping or other provisions to boost your shipping experience. Standard shipping is typically a cheap and cost-effective alternative to expedited shipping. SFL Worldwide offers low, discounted rates from various leading carriers, such as FedEx, DHL, and UPS, on all standard shipping booked on our site.
How long does standard shipping take?
Standard shipping has slightly longer delivery times compared to expedited shipping. It is some of the most affordable options for shipping and is targeted towards customers with stringent budgets. Here are some basic delivery times for standard shipping.

UPS® Ground is UPS's standard shipping option. It is affordable and cost-effective, guaranteeing delivery within 1 to 5 business days. You get free tracking information for your shipment at any time.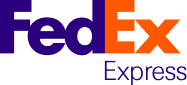 FedEx Ground Shipping is the standard shipping option for FedEx. Shipments made using the ground shipping services are delivered in 1 to 5 business days.

Priority Mail and First-Class Mail. Priority Mail packages are usually delivered in 1-3 business days, First-Class Mail packages are delivered in 1-5 business days, and small packages in 2-5 business days.
What is overnight shipping?
Overnight shipping is the fastest delivery method offered by many carriers. This typically guarantees delivery of shipments as early as the next business day. The delivery times for overnight shipping can vary according to the carrier and several other factors, such as location, infrastructure, and more.
How long does overnight shipping take?
Since overnight shipping is a convenient option that uses extra resources to deliver your packages by next business day, it costs a little more than expedited or standard shipping. The number of factors impacting delivery are typically lesser with overnight shipping and is an ideal option for those sending packages of a time-sensitive nature.

UPS Next Day Air® Early – Delivery by next business day as early as 8 am.
UPS Next Day Air® – Delivery by next business day at 10:30 am.
UPS Next Day Air Saver® – Guaranteed delivery end of day or next business day.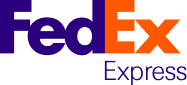 FedEx Overnight® – Delivery by next business day by morning, noon, or evening.

DHL has a same day delivery option that ships your packages on the next flight to 220 countries and territories with pickup options within 60 minutes of placing your order.
Don't Just Take Our Word For It
Nice system, very easy to use. Good followup.
Kaushal Kishore
2022-07-09
I used this service for the first time and extremely pleased. Staff very courteous, very prompt and I got the shipping label pretty soon after completing the details and making payment. Much better choice economically compared to going to the shipping company directly. Would highly recommend for anyone! So happy that I found SflWOrldWide using Google search !
Krunal was most courteous, knowledgeable., efficient and professional. Exceeded expectations.
I am really satisfied with the services provided by SFL. They have provided me all the updates regularly till my package was delivered
Excellent service ! I have submitted the query in website and received timely response. Utkarsh Rana called to follow up and clarify the query. I made the payment online and immediately received the shipping label. The package was delivered as per committed date. Highly recommended!
Best courier service.
SFL is much cheaper and reliable when it comes to international shipping, I have used their service couple of times for sending documents from USA to India.
Excellent service, I send documents to home country at a very reasonable price, Highly recommend them for. customer support is very quick in turnaround. Great experience overall.