Shipping terms, in general, can be a bit confusing. Most basic shipping methods provided by your carrier typically fall under standard shipping. In this blog, you will learn what is standard shipping, how long it takes to deliver your items with standard shipping, and the costs associated with standard shipping.
What Is Standard Shipping?
If you're wondering what does standard shipping mean, you are in the right place. Standard shipping is a regular shipping service that does not carry the bells and whistles of express shipping. Unlike express shipment methods that guarantee next-day deliveries, you get your products a few days later with standard shipping. It is cheaper and preferred by customers seeking cost-effective shipping solutions.
The delivery times for standard shipping vary depending on the courier you choose at the time of booking.
How Long Standard Shipping Will Take?
One of the things customers want to know is how long does standard shipping take to deliver their shipments. The delivery times depend on your shipment's nature, location, speed, and size. Find accurate quotes and learn how long is standard shipping with our instant rate calculator here.

USPS has two main options for standard shipping – Priority Mail and First-Class Mail. Priority Mail packages are usually delivered in 1-3 business days, First-Class Mail packages are delivered in 1-5 business days, and small packages in 2-5 business days.

UPS® Ground is UPS's standard shipping option. It is affordable and cost-effective, guaranteeing delivery within 1 to 5 business days. You get free tracking information for your shipment at any time.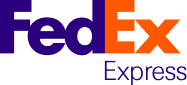 FedEx Ground Shipping is the standard shipping option for FedEx. Shipments made using the ground shipping services are delivered in 1 to 5 business days. You get free tracking information for your shipment at any time.
How Much Does Standard Shipping Cost?
The standard shipping costs can vary with the carrier you choose for shipping your items. Here is a handy table that will show you how much is standard shipping at major couriers in the United States.
Shipping Service
USPS
UPS
FedEx
DHL
Prices
Starting at $8.50 for USPS Retail Ground
Starting at $9.45 for flat rate small box
Starting at $10.80 for flat rate envelope
Scheduled Pickup
Yes
Yes
Yes
Yes
Package Tracking
Yes
Yes
Yes
Yes
Insurance
$50 - Priority Mail; $100 - Priority Mail Express; additional coverage for higher value items
Yes on packages up to $100. Additional coverage may be purchased.
Yes, on packages up to $100. Additional coverage may be purchased.
Yes, Up to $100 value. Additional coverage may be purchased.
Standard Shipping Versus Express Shipping
Shipping packages determine how soon your shipment gets delivered. Standard shipping is the way to go if time is not a sensitive factor in choosing packages. They are cheaper and cost-effective for businesses shipping large volumes to their customers. That said, express shipping can overnight or deliver your shipments the next business day, making it a convenient option at a premium cost.
Features
Standard
Express
Guarantee
Not time-definite; could be further delayed for rural areas
Time-definite
Cost
Cheaper
Premium pricing
Transport Used
Typically by road
Mostly Air-based Shipments
With so many options available to you in the market today, choosing a shipping company such as SFL Worldwide can save you time and help you narrow down on the package suitable for your needs. For a broader range of shipments for various shipping needs, visit our website or contact 1-800-691-2335