With a booming eCommerce market, businesses are looking for new ways to expand and reach larger audiences. One of the easiest ways to achieve this is by offering worldwide shipping for your products. This instantly reaches a wider audience and creates more opportunities for growth. The key element that results in growth is by working with shipping carriers that have a stellar record in consistency, speed, and secure delivery. Slow deliveries and inconsistent shipments can leave an opposite impact and affect your business tremendously. Bad business leaves a bad impression in the consumer's minds and they may hesitate to work with your business again.
There are many low-cost carriers in the world today. These budget carriers offer great deals but lack severely in the quality and timeliness of their shipments. In such instances, you are better off paying a little more for your shipments. At SFL Worldwide, we help you find low-cost shipping options with amazing track records. For more, check out our website www.sflworldwide.com.
Let's take a look at some of the options that are available for international shipping.
There are quite a few carriers who ship from the USA. But the most commonly used and reputed companies are hands down FedEx, UPS, USPS, and DHL.
USPS is one of the cheapest international shipping company for sending low-cost shipments at reasonable delivery times. FedEx has time and again proved to be the best shipping company in the world with its record delivery times. UPS and DHL are consistent in offering some of the best international shipping rates for worldwide shipping.
USPS International Shipping Rates
USPS offers cheap international shipping along with international shipping tracking. There are multiple options to choose from for international parcels.
Global Express Guaranteed – 1-3 business days
Priority Mail Express International – 3-5 business days.
Priority Mail International – 6-10 business days
First-Class Package International Service for lightweight packages unto 4lbs and $400 in value
First Class Mail International – 1oz letters or postcards with one Global Forever stamp and large flat envelopes up to 15.994oz
Airmail M-Bags – affordable way to send large printed material.
The biggest advantage of shipping with USPS is its free shipping supplies for international deliveries. Find a USPS Near You for supplies and international shipping
One of the downsides of shipping with USPS is its slow and sometimes faulty tracking which makes scheduling a bit unreliable. This can hurt especially if you're shipping for business. The biggest reason to choose USPS is its low shipping rates and if time is no constraint.
UPS International Shipping Rates
UPS does not hold a candle to its competition when it comes to domestic shipments. But it truly shines in the spotlight with its international shipping and boasts a wide network of connections and competitive pricing. It has an array of services that offers flexibility and vast geographic coverage for international shipments.
UPS Worldwide Express Plus – 2-3 business days; including Next-Day Delivery to some locations
UPS Worldwide Express – 2-3 business days; including next day or second business day delivery to some locations
UPS Worldwide Saver – 2-3 business days; next and second business day available to some locations
UPS Worldwide Expedited – 4-5 business days; Next and 2-4 business day delivery available for some packages and locations
UPS Standard – Day-definite delivery based on origin and destination
These are some of the popular options for international shipping. Contact us to learn more.
FedEx International Shipping Rates
FedEx is some of the biggest when it comes to international shipping. With their vast range of network connections and fast delivery times, they are highly sought after by businesses that seek efficient shipping.
FedEx International Next Flight – Next available flight within 24 hours
FedEx International First and International Priority – 1-3 business days to 220 countries and territories
FedEx International Economy – 2-5 business days
FedEx International Ground – 2-7 business days
FedEx Freight Priority and Freight Economy for LTL Shipments – 1-5 day Freight
FedEx also provides you with free shipping supplies. This include small to large size boxes, envelopes, and tubes.
Conclusion - Who provides the Cheapest International Shipping?
USPS is significantly cheaper than other carriers and also comes with reliable service. If budget is top of your shipping priority, USPS is hands down the best way to ship internationally. If fast and reliable service is what you're after, you may consider a premium option or go with other carriers with faster delivery times.
Check out www.sflworldwide.com to learn more and compare prices in an instant.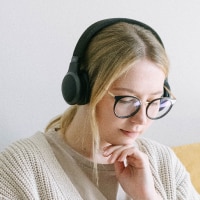 I'm Tammy Waller, a supply chain and logistics specialist with over 10 years of expertise. I've been an author and SFL employee for over 10 years.
As an author, I've been able to teach others. I love guiding users through supply chain and logistics operations.
I have substantial experience managing logistics operations, supply chain management, transportation, inventory management, and warehousing in shipping-moving and logistic services. I've worked on many worldwide logistics and supply chain projects, honing my abilities in negotiating rates, scheduling shipments, and managing vendors.