The procedures and regulations for international shipping are quite complex and require area expertise for a smooth process. Every country has its own local laws and customs regulations and this requires careful planning and thoughtful processing. It is essential to work with reputable organizations who can provide high-quality shipments at reasonable prices. Finding a well-reputed international shipping company that understands these requirements is essential.
International Shipping Companies - Things to Consider
There are many factors to consider when looking for the best international shipping companies. You want to find the best shipping company in the world that can provide both high-quality and low cost international shipping. The factors to consider for shipments vary for international shipping and international moving. Below is a list of the 5 most important things to consider when you search for an international shipping company.
When it comes to international shipping, the first and foremost thing to consider is customs regulation. Understanding, filling out, and submitting the necessary paperwork is crucial for both the departure and destination countries. Getting this done ensures your shipments reach your destination in a hassle-free manner.
Depending on the nature of your shipments and the country that your item is shipped to, customs fees may be applied. The fees can vary greatly depending on the value of your item. It is always a good idea to check this before shipping any package overseas.
This is one of the first things customers want to know – how much does it cost to ship overseas? Shipping fees can depend on the nature of your shipment, the end destination, the level of service your item requires and more.
Knowing how soon a package will reach a destination will help plan your shipments accordingly. Delivery times can vary between shipping methods. Air shipping tends to be faster than all modes of shipping. If your item is of a time-sensitive nature, it makes sense to opt for air shipping.
Every country has its own regulations and laws. You want to check and make sure your item is not banned or prohibited in the arrival destination. There are simply no loopholes around banned items. To avoid delays or confiscations, check out our resources section that has a complete list of prohibited items for international shipping.
International Moving Companies - Things to Consider
As we already mentioned, the factors to consider vary when it comes to finding international moving companies. Below are the factors that are very important to consider when moving internationally.
The overall moving process varies for domestic and international moving. When choosing the ideal moving company, you want to understand how many years they have been in the business and their expertise in international moving. Working with well-established companies make all the difference when it comes to executing a smooth move.
Verifying if the international moving company is fully licensed to handle an international move is crucial. Working with companies that are reachable at any point in the moving process is extremely important. You want to make sure your items are handled by real experts who are qualified to make your move.
Planning and sticking to your budget when moving internationally is critical. The costs associated with international moving depend on a number of factors such as volume, method, distance, complexity, and more. You want to make sure you work with a provider who can give this service at a reasonable cost since international moves tend to lean on the expensive side.
This remains common for both international moving and international shipping process. Every company has a list of prohibited items depending on the country it ships to. It is essential to check this list before making your shipment to avoid unnecessary delays and hassles.
Working with a well-reputed organization for your international shipping and international moving needs is criticial to ensure a smooth process. SFL Worldwide has been in the business of international shipping and international moving since 2005. Our website was built with the main intent of cutting down hours of research, negotiation, and scheduling by combining all under one roof at the click of a button. Our team of shipping experts take care of all your shipping requirements with ease so you can sit back and relax! Check out www.sflworldwide.com for more info. You can call us at 1-800-691-2335 for more info.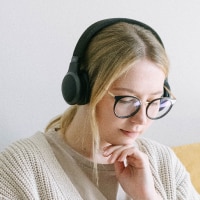 I'm Tammy Waller, a supply chain and logistics specialist with over 10 years of expertise. I've been an author and SFL employee for over 10 years.
As an author, I've been able to teach others. I love guiding users through supply chain and logistics operations.
I have substantial experience managing logistics operations, supply chain management, transportation, inventory management, and warehousing in shipping-moving and logistic services. I've worked on many worldwide logistics and supply chain projects, honing my abilities in negotiating rates, scheduling shipments, and managing vendors.