If your business can get your products in the recipient's hands in perfect condition and within a reasonable amount of time, you've crossed half the battle. Shipping is important to build the reputation of your business. A reliable shipping service will not only boost your reputation, but it will also help you achieve your financial goals with ease. This is one of the top reasons why USPS Flat Rate Shipping is popular amongst business owners for its convenience of shipping multiple items at a flat rate, making it ideal for those who want to get the best value for money when shipping. In this blog, we will try to understand the facets of flat rate shipping and why USPS Flat Rate Boxes are a great option for your venture.
What is Flat Rate Shipping?
More often, you will find that one of the biggest reasons patrons leave their carts behind in your online store is the steep shipping charges to get their items. Most shoppers want to ship multiple products at reasonable shipping costs, and this is a fair demand. With Flat Rate Shipping Service, you have access to small and large flat rate boxes with fixed dimensions at a flat rate. Consider using flat rate shipping boxes as the charges to ship an item are flat rate and remain the same, regardless of weight or size. All that matters is that your contents fit inside the pre-designed box.
How Does Flat Rate Shipping Work?
Since the Flat Rate pricing remains the same, shipping a package via priority mail flat rate shipping is actually pretty simple, regardless of whether you opt for your own packaging or choose a specific packaging from one of the flat rate services on USPS. USPS is one of the few concerns that doesn't care how much your package weighs or if your package is put in branded boxes and charges only based on the box size. You can have your packages shipped via the flat rate shipping method with no weight limits by following the below steps –
Check the size and weight of your package
Even though the cost remains the same, you will still need to know the outside dimensions of your USPS flat rate box to plan for other aspects of your priority mail flat rate shipping before you begin your shipping process. Be sure to check you're not mailing restricted items and check what is acceptable to ship at the local post office. There are many considerations to take, such as whether the package requires top loading or side loading when you ship. For example, if you ship materials such as smokeless tobacco must be approved by the post office in order to be accepted for priority mail flat rate shipping. Keep in mind that all other services except flat rate service are calculated on the basis of dimensional weight.
Choose the right-sized box.
The second step is to find the right-sized box that is perfect to fit your package in. There are different weight based options, and USPS Flat Rate Box sizes to choose from. Packages weighing over 70 pounds would be considered oversized shipments. The maximum weight for most flat rate shipping tends to be 70 pounds. Make sure you pick a large box that meets the specific regulations. A large box would be ideal for contents that need more room. You can get your Flat Rate Boxes and Envelopes from any major carrier, including your own boxes, at discounted United States Postal Service Flat Rate on SFL Worldwide.
Put the contents in and seal
Next, you need to put your contents into the selected flat rate box with sufficient packing material. Ensure your contents do not contain any hazardous materials. Use the right packaging tape to seal your flat rate box. The packaging tape matters, especially in the case of large boxes, as they tend to cave under pressure and could be easily damaged in transit.
After you seal your own box, you need to print your label by entering your shipment information correctly. You can print your labels directly after booking your shipments on SFL Worldwide here. Place the label in the designated area of your own box to get it ready for shipping.
That's it! You're all set to drop your package at the nearest shipping provider's location or a post office. Drop off your package for hassle-free shipping!
Benefits of using USPS Flat Rate Boxes
One of the key deciding factors for business owners is to zero in on a vendor with competitive rates to stay within their budget and increase their bottom line. USPS Flat Rate boxes are a boon to small business owners and those looking to stay within a strict budget. Not only is it free to order shipping supplies for USPS flat rate shipping, but they also deliver these supplies to your door. Flat rate packaging has multiple benefits for you, irrespective of your motives for shipping.
Top benefits of using USPS Priority Mail Flat-rate Boxes.
1. For the Budget-Conscious -
If you run an eCommerce business or online store, you should be worried about the impact of shipping costs on your profitability in the long run. Seek budget-friendly flat rate options, such as priority mail from USPS, that has an affordable flat rate to help you amp up your reputation and improve scalability. The USPS flat rate boxes are great for budget-conscious shippers, from saving tons with their free shipping supplies and flat, fixed fees on their USPS flat rate shipping.
Time is precious, and business owners spend more time figuring out dimensions and costs. USPS Priority Mail Flat makes it convenient for its consumers by offering USPS flat rate boxes sizes at the same price, regardless of the need. They come pre-packaged, and the pre-determined sizes make it easy to figure out what suits your shipping need. You are also welcome to use your own packaging when shipping.
It may seem like a hard ordeal to find an affordable shipping plan that delivers within a few business days. Flat Rate shipping has your products delivered within 1-3 business days at a reasonable fixed and flat rate. It doesn't matter if you use one of their boxes or your own packaging. The nominal flat rate, free supplies, ability to use own packaging, and acceptable delivery times make it ideal to ship via priority mail express for businesses to build their reputation with consistent deliveries and excellent flat rate service.
When you ship packages, it is important to build trust with your customers by providing them with real time information on their priority mail package. Customers trust brands that let them keep an eye on their box at all times during the fulfillment process. USPS Priority Mail Flat Rate Shipping offers free real time usps tracking to track packages every step of the way.
How much does USPS Flat Rate Packaging cost?
One of the first things to do when shipping priority mail is to determine your budget, whether you're shipping a flat rate envelope or a medium flat rate box. Once you understand the budget, you can scour the market for the best flat rate for your USPS flat rate box or envelope and compare them to find the most suitable company for your requirements. USPS Flat Rate Packaging has some of the most cost-effective flat rate charges and is highly preferred among eCommerce owners and frequent shippers. This type of shipping places importance on several factors, such as package type, destinations, etc.
Updated shipping costs for flat rate packaging in 2023 –
USPS Priority Mail Flat Rate Envelope – $9.65 for domestic packages; $30.35 for International packages
USPS Priority Mail Padded Flat Rate Envelope – $10.40 for domestic packages; $30.95 for international packages
USPS Priority Mail Small Flat Rate Box – $10.20 for domestic packages; $31.45 for international packages
USPS Medium Flat Rate Box – $17.10 for domestic packages; $60.55 for international packages
USPS Priority Mail Large Flat Rate Box – $22.80 for domestic packages; $74.00 for international packages
USPS Priority Mail Legal Flat Rate Envelope – $8.35 for domestic packages; $54.35 for international packages
*Please note that the same prices for USPS Priority Mail mentioned above may vary to your requirement. Visit the USPS website or check with a reliable shipping provider on the actual rates for USPS Priority Mail boxes before deciding on the right USPS flat box shipping for you.
Flat Rate Shipping vs. Regular Shipping
Shipping methods have their own advantages and disadvantages. Flat Rate Shipping, as the name suggests, offer a fixed and flat rate for all shipments, irrespective of their size or weight. Unlike Flat Rate Shipping, regular or standard shipping calculates rates based on a package's weight, size, destination, and service to determine your shipping prices. Use our instant rate calculator to find a USPS Priority Mail Express standard or flat rate plan that suits your needs. SFL Worldwide makes it easy for our users to get discounted rates for small and large flat rate box shipping and standard shipping with our intuitive rate calculator that gets quotes from some of the best carriers in the industry, such as DHL, UPS, and FedEx within seconds. As a general rule, we recommend using a standard shipping service to ship smaller packages, as the rate is determined purely by the size, maximum weight, and possible long distances it needs to travel. Flat rate shipping is ideal for those that have to ship multiple or heavier shipments.
To sum up, if you're a business, you must consider offering flat rate shipping options for your customers. A shipping rate on the basis of per item can deter people away, whereas a flat rate can fit as many products as they can in a flat rate box. As long as the box closes reasonably with normal folds and undisturbed container flaps, a flat rate shipping is the way to go. It is cost effective and ideal for any box that has to travel long distances. These benefits will encourage your customers to purchase from your brand. Flat Rate Shipping is also great if you're shipping for personal reasons, as the dim weight or the weight limit does not matter. Flat Rate Shipping simplifies the entire process of shipping by taking the guesswork out of the equation. By following the steps in the article, you should be on your way to efficient and quick shipping for your business.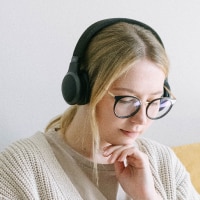 I'm Tammy Waller, a supply chain and logistics specialist with over 10 years of expertise. I've been an author and SFL employee for over 10 years.
As an author, I've been able to teach others. I love guiding users through supply chain and logistics operations.
I have substantial experience managing logistics operations, supply chain management, transportation, inventory management, and warehousing in shipping-moving and logistic services. I've worked on many worldwide logistics and supply chain projects, honing my abilities in negotiating rates, scheduling shipments, and managing vendors.