Shipping can be a great expense and affect profitability, if not done right. With port congestion disrupting the supply chain and an ever increasing rise in consumer demand, carriers have no other choice but to raise their shipping costs to meet the erratic demands of the shipping industry.
In this blog, you will learn some easy ways to calculate and potentially reduce your shipping costs to generate higher profits.
How to Calculate Shipping Costs?
With consumerism at an all-time high, the expectations to offer inexpensive and free deliveries mount for small business owners. There are ways to offer inexpensive shipping options without hurting your bottom line. It is imperative to take into consideration the variables that affect shipping costs when calculating them. Here are some of the key variables that can help you learn how to estimate shipping costs.
Weight of the package - The first and foremost consideration is the overall weight of your package. The heavier your package, the higher your shipping costs.

Dimensions of your package - Keep in mind that all carriers use the dimensional weight of your package to calculate shipping rates.

Destination - The distance to get your package from point A to point B affect shipping prices.

Contents of the package - The value of your shipments impact your shipping rates as the higher-value items require insurance, which is an added cost.
At SFL Worldwide, we have an instant rate calculator that gets you discounted prices of up to 70% from all major carriers, such as FedEx, DHL, and UPS within seconds on our website. Eliminate hours of research and negotiations with this simple tool that gets you high-quality shipping at low, competitive rates.
For example, if you ship frequently to India, simply calculate shipping costs to India from USA using our instant rate calculator. Your rate calculator gets you the shipping costs USA to India, including overnight shipping within seconds. Simply choose the pricing option that is suitable for you and print prepaid labels after booking from your SFL Worldwide account.
Effective Strategies to Reduce Shipping Costs
Shipping can be tricky. There are plenty of costs associated with shipping even a simple 1 lb package. Here are some effective strategies to reduce shipping costs.
Something as simple as the packaging material used can affect shipping prices. Use only the required amount of packing material, such as peanuts and fillers, to protect the contents of your package. Keep in mind that everything inside your package, including the label, counts towards the final weight of your package.
This is a no-brainer. Shipping to far away destinations affect your shipping rates. Shipping carriers have various shipping zones for domestic and international shipments. The farther your zone, the higher the fee. Partnering with a shipping company that has access to multiple fulfillment centers and an extensive network gets you lower rates.
Shipping companies, such as FedEx, UPS, and DHL, work with several shipping companies to fulfill their requirements. SFL Worldwide is a leading logistics company with a complete door-to-door pickup and delivery service, at discounted rates of nearly 70% off, on most major carriers. Get access to low FedEx, DHL, UPS, and USPS shipping costs from all leading carriers here.
Utilize free or gently used supplies
Even though we do not recommend reusing old shipping supplies, we are for sustainable shipping options that reduce the impact on our environment. At SFL Worldwide, we accept gently used packaging that is in a perfectly good condition. Another way to save on shipping supplies is to simply take advantage of free supplies offered on large volumes of shipments by most leading carriers.
Prepaid shipping options are lower than regular shipping prices. All you need to do is simply print your prepaid shipping label on packages ahead of the shipment. We highly recommend this option to frequent shippers and small business owners, who are guaranteed to ship out packages in a consistent manner. SFL Worldwide makes it easy to book shipments on our website and print prepaid labels in a jiffy.
Dimensions of the Package
Dimensional weight or DIM weight is the amount of space a package occupies in a transport vehicle. This means that when calculating shipping costs by weight, your carrier will charge you the greater of DIM weight or actual weight to ship things more efficiently and keep shipping costs low.
An added advantage of calculating DIM weight is using the optimal amount of packaging material to ship things to another destination. For less fragile items, consider using poly mailers and minimal packing material and dunnage.
Oversized boxes not only cause damage in transit but also require additional cushioning material to keep the contents from shifting in the vehicle.
SFL Worldwide highly recommends using a scale to determine the actual weight of your package. You can purchase a scale at any regular department store or online stores, such as Amazon. Keep in mind that all carriers use the value of your shipment and apply the weight that is higher between the dimensional weight of your package and the actual weight of your package. You can learn more about how dimensional weight is calculated here. The cost to ship your product will increase according to the actual weight or dimensional weight of your package.
Shipping remains a critical aspect in determining a company's overall success. A lower shipping cost can have a significant impact on a company's bottom line. There are several strategies that can be implemented to keep your shipping costs low. Choosing a shipping option that is high-quality and low in cost is important to keep things balanced for both the brand and the consumer.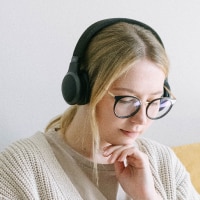 I'm Tammy Waller, a supply chain and logistics specialist with over 10 years of expertise. I've been an author and SFL employee for over 10 years.
As an author, I've been able to teach others. I love guiding users through supply chain and logistics operations.
I have substantial experience managing logistics operations, supply chain management, transportation, inventory management, and warehousing in shipping-moving and logistic services. I've worked on many worldwide logistics and supply chain projects, honing my abilities in negotiating rates, scheduling shipments, and managing vendors.