With a booming eCommerce industry, the need to ship to customers worldwide is at an all-time high. What are some factors affecting shipping costs? This quick guide lists the top 10 factors that affect shipping costs when shipping for your business.
One of the key factors in determining the basic shipping costs for your business is the destinations involved in the shipment. With cross border shipping come certain restrictions that increase the estimated shipping costs overseas to those destinations. In short, the harder it is to deliver to your customers, the more expensive your costs get. Another factor to remember when it comes to destination is providing the wrong shipping address. This can also directly affect your shipping costs.
There are many ways to get your product into the hands of your customers. How do you figure out shipping costs? Let's say you're looking to save on shipping overseas costs. In this case, you might want to consider shipping via the ocean as it has a larger capacity to handle large-scale shipments and is also an environmentally friendly option. There are multiple options within freight shipping, such as FCL (Full Container Load) and LCL (Less-Than-Container Load). Depending on your requirement, you may opt for LCL, which leads to lower freight shipping costs. You may want to consider air shipping as it is the fastest way to get your products to your customers.
Along with the cost of living, fuel costs are also rising. Add to this, the demand for eCommerce businesses is skyrocketing, leaving a significant impact on fuel costs around the world. Fuel prices directly affect the average shipping costs. When they rise, your shipping costs will automatically see an increase, and vice versa when they decrease.
Weight or Dimensional Weight
Read our in-depth page on Dimensional weight, where we talk about the concept of dimensional weight and how to estimate shipping costs using it. In short, dimensional weight is the space your box will occupy in a transportation vehicle compared to the total space in the vehicle. This is why shipping companies insist on checking package weight by utilizing minimal and optimal packaging for your items.
Shipping companies, such as FedEx, DHL, and UPS, have many options to suit every kind of budget and timeframe. If the nature of your business allows a slow-paced delivery of shipments, we suggest ocean shipping. For speedier deliveries, choose expedited shipping options via air. SFL Worldwide makes it easy for you to sift through the options by getting you the lowest rates from all these leading couriers within seconds on our website.
Several factors determine the final delivery of the shipment. For example, weather plays an important role in the safe and secure delivery of your shipments. When delivering your packages to weather-dependent locations, you may want to consider using high-quality packaging materials that will keep your contents safe. Doing so can increase your shipping costs by weight naturally.
Get Quote and Save UPTO 70% on your next shipping
If you ship internationally, your shipping international costs are impacted by the customs and duties of the countries involved in the shipping process. Rules and regulations change from one country to another, and predicting these costs for international shipping can be challenging. It is important to be clear about who assumes the responsibility for customs upon the package's arrival in the destination country.
Depending on the nature, volume, and location of your shipment, you may want to consider purchasing shipping insurance for your items. Read our in-depth guide on shipping insurance to understand the importance of shipping insurance and the types of insurance available for purchase.
These are simply the additional charges you will incur to the overall cost of shipping for the use of specialized equipment or tools that is required by the delivery driver to deliver your package. This could include lift gates, at-home deliveries, etc.
Warehouse and Distribution Center
Shipping is not just about the physical transportation of a product from point A to point B. Everything from the physical movement of the product inside the warehouse, prepping the item by placing it in cardboard boxes, taping, etc., until final delivery comes at a cost. This also includes the cost of storing your items in a warehouse and distribution center until it is ready to be shipped.
Many common factors impact shipping, and due to the constantly changing nature of these factors, getting an accurate shipping cost can be a challenging process.
SFL Worldwide makes it easy for you to get your rates from leading carriers for all kinds of freight shipping, such as DHL, FedEx, and UPS, with our instant rate calculator at discounted rates of up to 70% off. This is largely due to our volume-based shipping model and strategic relations with these carriers.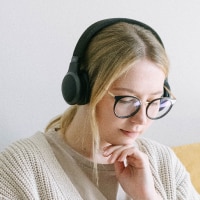 I'm Tammy Waller, a supply chain and logistics specialist with over 10 years of expertise. I've been an author and SFL employee for over 10 years.
As an author, I've been able to teach others. I love guiding users through supply chain and logistics operations.
I have substantial experience managing logistics operations, supply chain management, transportation, inventory management, and warehousing in shipping-moving and logistic services. I've worked on many worldwide logistics and supply chain projects, honing my abilities in negotiating rates, scheduling shipments, and managing vendors.