When it comes to shipping for your small business, low shipping rates is an attractive and important criteria to increase the bottom line. It is equally important to ensure that you choose a reliable shipping provider who can offer consistent deliveries to several destinations and the best shipping rates for small business owners.
In this blog, you will learn how to find the best shipping rates for small businesses and how to get cheap shipping rates for small business.
Choose a Shipping Strategy
The goal here is to implement a strategy that uses the best shipping service and keeps your shipping costs low. At the end of the day, every little cost affects your margin. Customers feel motivated to associate with businesses that offer free to low-cost shipping options. A good shipping strategy can help retain and bring back customers.
One of the top reasons for cart abandonment in small businesses is exorbitant shipping prices. An easy way to overcome this issue is to offer free shipping for purchases exceeding a certain amount. This encourages customers to shop with confidence. Your shipping provider can offer discounted rates on all services, including cheap rates on overnight shipping.
Charge Your Shipping Cost
Let your customers calculate the shipping costs at the time of placing their order. This can be done in several ways, including location-based calculation. A reliable and competitive shipping provider can offer special discounts for frequent shippers. This, in turn, should help you attract more customers with a reasonable price.
Exorbitant shipping rates can be a cause for concern to your customers. It is also one of the top reasons for customers to get deterred from giving your brand business. Flat rate shipping has one standard rate, regardless of package size and dimensions. Everything is transparent and there are no surprises or hidden charges.
Factors That Affect Shipping Price
Determining the right shipping price is a crucial step to increasing your bottom line. Here are top factors that affect your shipping price.
Shipping companies calculate pricing based on dimensional weight. Be sure to use the right sized package for your items to avoid additional charges. You can read more about dimensional weight here.
Location matters! The distance between origin and destination plays a crucial role in determining the final shipping price. Simply put, the longer the distance, the higher your cost.
Do you have packages that are of a time-sensitive nature? If so, shipping companies will charge extra for expedited shipping. This, in turn, can eat into your budget even more.
Most shipping companies can offer real time tracking of your shipments these days. While this is an excellent feature highly preferred by your customers, it is an added feature and one that may add to your shipping price.
Some packages require careful handling and will therefore, affect your final shipping rate. Shipping companies charge extra for additional handling and the use of special equipment.
Everything that makes it into your package is calculated in the final weight of the package. Be mindful of packing material and use only what is truly necessary for your item.
Finding the best shipping rates can be a time-consuming process. At SFL Worldwide, we simplify the process of shopping around by getting you instant quotes from all major carriers, such as FedEx, DHL, UPS, and USPS shipping rates for small businesses right here on our website.
Our rates are pre-negotiated and heavily discounted, so all that's left to do is to simply choose the right quote for your need and ship away within seconds on our website!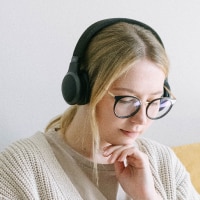 I'm Tammy Waller, a supply chain and logistics specialist with over 10 years of expertise. I've been an author and SFL employee for over 10 years.
As an author, I've been able to teach others. I love guiding users through supply chain and logistics operations.
I have substantial experience managing logistics operations, supply chain management, transportation, inventory management, and warehousing in shipping-moving and logistic services. I've worked on many worldwide logistics and supply chain projects, honing my abilities in negotiating rates, scheduling shipments, and managing vendors.