In order to expand business or to relocate from one place to another, one has to start shipping, Shipping from one country to another is a crucial task that if not planned carefully, can turn out to be a nightmare. To export or import any belonging is a difficult and complicated and many parameters have to considered in order to execute a successful shipment such as:
Documentation
Means of transportation
Legalities of different countries
Legal permissions of your country
Custom Duties
Taxes and Revenues etc.
The above-mentioned parameters are certain basic things to be kept in mind in order to ship your belongings internationally. However, the most important aspect is to know is how long it takes for International shipping.
How long does SFL take for International Shipping?
For example, let's take shipping from the USA to INDIA.
SFL Worldwide offers you International shipping to India services via Air and Ocean.
Air Freight
SFL offers you Economical International Shipping by air that saves you time. Upon choosing SFL, your belongings are delivered to your doorstep providing you with much-needed convenience. The standard transit time for any air shipment is 3 to 10 business days.
Ocean Freight
Upon choosing SFL for your International shipping needs, you get to choose your shipment mode depending on your requirement. Our comprehensive suite of shipping solutions include:
LCL– Less than Container Load. This shipping model can be chosen when the quantity of your goods is less and you do not require an entire container. While choosing an LCL for your shipment, you share an entire container with other customers, which in return serves to be cost-effective. Usually, an LCL shipment takes approximately 90-120 business days for international shipping.
FCL– Full Container Load is usually preferred when you have a lot of things to ship and one requires an entire container for the same. As you do not share the container with other customers, the estimated time of arrival for your shipment is approximately 60-90 business days. It does cost more than an LCL but the perk is it usually delivers your goods earlier.
For our customer's convenience, we provide them with real-time tracking to keep an eye on their shipment from the initial pickup to the final destination. Also with helpful experts to guide you and your family throughout your shipping process, it becomes incredibly easy. Keeping health and safety a priority in this hard time of Covid-19, all the goods are shipped post sanitization with utmost care.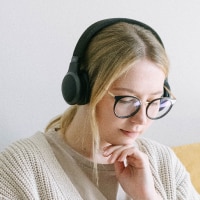 I'm Tammy Waller, a supply chain and logistics specialist with over 10 years of expertise. I've been an author and SFL employee for over 10 years.
As an author, I've been able to teach others. I love guiding users through supply chain and logistics operations.
I have substantial experience managing logistics operations, supply chain management, transportation, inventory management, and warehousing in shipping-moving and logistic services. I've worked on many worldwide logistics and supply chain projects, honing my abilities in negotiating rates, scheduling shipments, and managing vendors.