As we all know, there are different ways and modes of shipping your cargo internationally that is-
Now when we look at the aspect of International Shipping via air, there are certain things to be kept in consideration for the same.
Speed
Size of the cargo
Impact on Nature
The above-mentioned pointers are the most crucial thing to be kept in mind while shipping via air. To give you an insight into the same, please have a look at the below-mentioned points for you to understand in detail.
SPEED: When time is the need of the hour, shipping via air is the most appropriate option to choose from. Airfreight takes lesser time than ocean freight to ship your item. Moreover, the chances of a delay in airfreight are extremely less in comparison. In case of delay, the shipment gets delayed only for a few hours and not for days, like ocean freight. Good speed of shipment has its own benefit such as an increase in the safety of your item which is the basic need for all of us in tough times, especially such as the global pandemic, COVID 19.
Size of the Cargo: The size of your item to be shipped has a lot to do with the variant of shipping to be chosen because airfreight has lesser space in comparison to ocean freight. When the size of your item is too large, ocean freight proves to be cost-effective. Shipment via air takes into account both the size and space when charging the customer. This leads to an increase in prices and can be restricted if you are on a tight budget. So it is beneficial for the customer to ship their item via air when the items are smaller.
Reliability: A sense of trust is crucial for any sector, especially in professional commitments as one has to meet deadlines and provide the appropriate service. When we look at the essence of reliability, airfreight is a clear winner. In order to get your items shipped at a faster pace, one should go for airfreight. If a little delay of your cargo doesn't have any huge impact on your plans, it is advisable to opt for ocean freight as it serves to be cost-effective.
It is extremely essential to decide whether to go for air freight or ocean freight keeping in mind your business or personal goals. In case of any queries, you can surely contact us or write us an email at marketing@sflworldwide.com.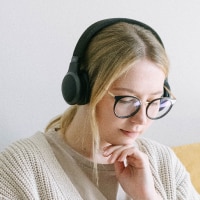 I'm Tammy Waller, a supply chain and logistics specialist with over 10 years of expertise. I've been an author and SFL employee for over 10 years.
As an author, I've been able to teach others. I love guiding users through supply chain and logistics operations.
I have substantial experience managing logistics operations, supply chain management, transportation, inventory management, and warehousing in shipping-moving and logistic services. I've worked on many worldwide logistics and supply chain projects, honing my abilities in negotiating rates, scheduling shipments, and managing vendors.