International moves are exciting times in everyone's lives. The prospect of moving to a foreign land with your loved ones or tapping into the wanderlust within you by exploring the new land by yourself is quite refreshing from the monotony of life. When you move internationally, you broaden your horizons to explore new cultures, cuisines, and other facets of life that you previously missed out on.
Open yourself and your loved ones to a world of opportunities. As daunting as moving to a foreign land may sound in theory, here are some benefits of moving overseas.
Have you always wondered what life is like in a foreign country or perhaps envied the benefits that their citizens enjoy? An international move gives you tremendous exposure to new cultures and ways of life. It can hoist you to a pedestal of global exposure in every aspect of life – be it a career, family, or friends. You adapt to a flexible, global standard of living, and gets you outside your comfort zone.
2. Explore new Career Opportunities
One of the key driving reasons to move overseas is career opportunities. Working abroad can broaden your network and bring valuable relevance to your professional resume. Your overseas team is typically made up of experts from many countries, lending you an opportunity to boost your communication skills. Additionally, working with such people improves your cross-communication skills tremendously as you step outside your comfort zone.
Each destination is known for something special. For example, the tourism industry is popular in Hawaii or California for tech and entertainment. An international move to certain destinations can be beneficial and boost your career. You also get to learn new skills and train under world experts in your field that would not be readily accessible in your origin country.
The most exciting part of international moves is the exposure to new cultures, food, language, and more. If you've always wanted to learn a new language, what's better than moving to that location and interacting with the locals? Textual language is always different from how locals use the language. There are connotations that are simply hard to understand from books and can be derived easily by conversing with a local. You learn the nuances of the foreign language first-hand and improve your proficiency while you work overseas.
4. Become culturally aware
Workplaces are different in other countries. For instance, the dress code could be different in the USA vs. other countries. Some companies follow work-leisure dress codes, and some are extremely formal, depending on their line of work and the location's cultural requirements.
Many organizations today have cultural awareness training as the world is becoming more of a global village. Working overseas is real-life training on cultural awareness and not just something you learn from a corporate presentation. Culture imbibes values and can also have an impact on your partner and children.
When you move overseas, you get to experience the beauty of a new culture and develop a different perspective on that culture. You become more respectful of cultural differences and come with a broader mindset.
5. Improves your Work Connections
Working abroad is a great way to improve your global connections. These connections can give you an in-depth insight into the nuances of working in the overseas location assigned to you, introduce you to other professionals in the industry, and even show you around your new place. Interacting with more professionals from other places in your field in person and learning their perspectives on working in an overseas location is more effortless than Zoom conversations.
6. Boost in monetary benefits
Most professionals choose to move abroad for a number of reasons. But one of the top reasons for choosing to move overseas is a significant jump in the monetary status. The economy of the overseas location may allow for higher salaries, thereby boosting the financial status of the individual.
Add to that, the overseas location of your organization could have benefits geared towards the requirements of that nation. These benefits could be more conducive for yourself and your family.
7. Access to certain laws and regulations
Some professionals seek destinations with liberal laws and regulations that improve their quality of life. For instance, the UK has a great public healthcare system that many prefer over the insurance-driven US healthcare system. Public healthcare is less stressful and less expensive than paying out of pocket. Laws like these could play a significant role in deciding to move overseas.
8. Experience a better quality of life
Some professionals simply choose to move abroad for a better quality of life. It could be for a multitude of reasons, such as pollution, education, access to professional and natural resources, healthcare, and more. Sometimes, the monetary compensation does not match a candle to the quality of life in an overseas country, and this could be the only reason you need to move abroad.
One of the coolest benefits of moving to a new country is that it allows you to explore its landscapes and many popular tourist attractions. Living overseas lets you plan to explore the country from a tourist perspective while getting the inside scoop from your local friends and colleagues. This is reason enough for vagabonds and globetrotters to want to move to an overseas location just to see new places and try new things.
Sometimes, the monotony of life can get to us and make things mundane. And not many times do we get an opportunity to turn our life around. International relocations bring a brand new meaning to life and are a valid reason to commence a new start. You have a new purpose in life and have a chance to meet new people, and adapt to a new culture and way of life.
Moving abroad need not be a challenging new time in your life. It can give a makeover to your existing life, present new opportunities in work and personal life, and create venues to travel, make friends, discover cuisines, and more.
At SFL Worldwide, we offer seamless international relocation services that go beyond shipping your things. Our advisors help you adapt to your new environment and connect you with local professionals that can help you with settling in. If you have questions about moving overseas, contact our support team and have one of our advisors take you through the process. You can alternatively contact us at 1-800-691-2335.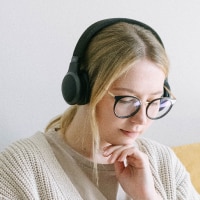 I'm Tammy Waller, a supply chain and logistics specialist with over 10 years of expertise. I've been an author and SFL employee for over 10 years.
As an author, I've been able to teach others. I love guiding users through supply chain and logistics operations.
I have substantial experience managing logistics operations, supply chain management, transportation, inventory management, and warehousing in shipping-moving and logistic services. I've worked on many worldwide logistics and supply chain projects, honing my abilities in negotiating rates, scheduling shipments, and managing vendors.