Moving to a new destination is a life-changing experience that can be stressful, if not done correctly. It is imperative that you work with a trustworthy and reliable moving company with skilled professionals and a vast network of connections that can get the job done in the most hassle-free manner possible.
At SFL Worldwide, we have moving experts who can guide you on what needs to get done prior to a move to ensure there are no hiccups along the way.
International moves require a lot more careful planning and attention to detail than a local move. Here are our top essential tips for a hassle-free international relocation.
Purchase the necessary supplies, such as bubble wrap, markers, tape, etc., needed for packing that your mover is not able to provide for your move.
This would be the right time to donate and discard unwanted items and organize your belongings to help in packing.
Ensure you use the right-sized box for your items to use up space efficiently, and mark your boxes to help identify them when they reach their final destination.
Sometimes, it's hard to remember what was packed in each box despite marking the box with generic descriptions. Click pictures of the contents of each box and organize these pictures into a folder by room for easier access.
Pack Initial Items Separately
Pack a box of clothes, cleaning supplies, and other items you need for immediate use on landing. As time-conscious movers try to be, sometimes there can be delays in the delivery. So it is a good idea to have a set of items handy while you wait for the delivery to arrive.
It is a good idea to call cheap international moving companies at least six months to a year in advance to find out when to contact them for a booking. This helps you stay informed and avoid desperate measures at the last second.
General Tips for an International Move
Here are some general tips to help you plan your international move a month or two before moving.
Mail Forwarding/Parcel Service
It is a good idea to inform your employer, friends, and family of the change in mailing address. This is also a good time to choose a mail forwarding service such as the ones offered on SFL Worldwide to receive important mail sent to your old address.
Cell Phone Service Provider
Prior to your move, check with your current cell phone service provider if they have coverage in your destination country. If not, this would be an excellent time to scope out cell phone service providers in the destination country.
Medication / Medical Records
It is vital to continue receiving your current medical care in the destination country. That said, doctors are busy all the time. So it is imperative to get your medical records, and medication sorted out at least 2 months prior to your move.
If you're planning to take a few appliances from your origin country, you want to make sure that they work in the socket of the destination country. If they do not, you want to purchase the adapters necessary to make the appliances work overseas.
Humans are creatures of habit. You want to buy any essentials and favorites at least 2 weeks in advance to ensure you have what you need before the movers start to pack!
On moving to the destination country, you may be required to submit copies of your documentation to apply for new services in the destination country. Finding a printing service or purchasing a new printer may add to the hassle. So it is a good idea to make copies of your important documents to make life easier.
Notify Bank/ Credit Card Company
This is the time to start planning if and when you plan to close accounts or plan for non-resident banking accounts to use in the destination country. You also want to notify your credit card company on the final date.
Most landlords prefers a 30-day written notice prior to moving out. This would be an ideal time to write a notice explaining your reason for moving out. Allow yourself sufficient time for check-out inspections and fixing damages prior to your move.
Having some cash on hand is essential after you arrive at the final destination. You should always consider surprise circumstances that do not allow you to use a credit card.
Purchase and Confirm Flight Tickets
If you haven't already done so, this would be a good time to buy your flight tickets. If purchased, make sure you confirm your flight tickets and the logistics of going to the airport, such as hiring a cab, handing over keys, etc.
International Moving Calculator
Use our simple online calculator to get international moving quotes within seconds.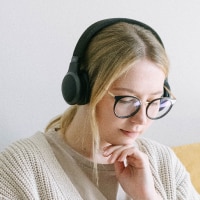 I'm Tammy Waller, a supply chain and logistics specialist with over 10 years of expertise. I've been an author and SFL employee for over 10 years.
As an author, I've been able to teach others. I love guiding users through supply chain and logistics operations.
I have substantial experience managing logistics operations, supply chain management, transportation, inventory management, and warehousing in shipping-moving and logistic services. I've worked on many worldwide logistics and supply chain projects, honing my abilities in negotiating rates, scheduling shipments, and managing vendors.