If you're new to shipping, this informative blog will help you learn about economy shipping, how long does economy shipping take, its benefits, and the limitations involved in economy shipping.
What Is Economy Shipping?
Every business or individual aims to find cost-effective rates to ship large volumes to their recipients. This is done to save money and keep well within their budgets for shipping. Economy shipping is the cheapest and most affordable way to ship your package. This option is offered by most shipping companies and is an efficient way to keep your costs down.
How Long Will It Take To Receive Economy Shipments?
The packages for economy shipping vary from one courier to another. Some factors that determine economy shipping time are nature, size, and destinations involved in shipping the package. For example, the delivery times could be longer for a rural area or shorter for a simple document.
SFL Worldwide can help you find quotes for economy shipping from all major carriers within seconds. Not only that, you gain instant access to member discounts when you book your shipping with us.
For example, you might get results like the image above when looking for a cost-effective economy shipping option in the US.
As seen in the example screenshots, customers gain instant information about pricing and courier options for their items, making it easy for them to decide.
Find the lowest rates for economy shipping with SFL Worldwide.
Get rates from USPS, UPS, FedEx, & more with our instant rate calculator. Click on the button to gain access to exclusive discounts and view couriers to 200+ countries at once.
What Are The Benefits Of Economy Shipping?
Thanks to its cost-effective nature, economy shipping has been the most sought-after option for all kinds of shipments and all kinds of customers. With economy shipping, it doesn't matter if you're a small business or an individual sending gifts abroad. Economy shipping is suitable for small to large shipments, and at SFL Worldwide, we offer a wide range of economy shipping services from various couriers, which you can choose from here.
Cost-Effective

– One of the most significant advantages of Economy Shipping is how inexpensive it is in comparison to other forms of shipping, making it a favorite among shipping customers.

Suitable for Small Businesses and Frequent Shippers

– Thanks to its low prices and reasonable shipping speed, this makes economy shipping a preferred option among small businesses and frequent shippers.

Choose Any Courier

– With SFL Worldwide, you can choose economy shipping from any carrier of your choice. It could be a huge conglomerate such as FedEx, DHL, UPS, or someone that would save you a lot of money.

Real-time Tracking

– You can get economy shipping tracking on your shipments at any time and place despite its inexpensive nature.
What Are The Limitations Of Economy Shipping?
Despite the many benefits of Economy Shipping, this may not be the most suitable option for all. You might want to consider some factors before choosing economy shipping for your business or individual shipments.
Time

– Even though Economy Shipping is consistent with its deliveries, it is not a time-sensitive option that can deliver your packages the next day. This may not be the way to go if you have time-sensitive deliveries.

Quantity

– Economy shipping is excellent for anyone with bulk shipment needs

Conditional Delays

– In the event of unforeseen circumstances around the world or at a courier, Economy Shipping packages stand a big chance of facing delays.

Customer Satisfaction

– Businesses that use Economy shipping run the risk of longer shipping times which could affect customer satisfaction.
Who Should Consider Economy Shipping?
Sometimes, we want our packages to be delivered at the earliest to our customers. The time sensitivity of a package has a huge role to play in determining the right shipping method for our shipments. The cost factor of Economy Shipping makes it a viable option for many such as –
Small Businesses

Individuals sending parcels abroad

Businesses that have periodical subscription shipping,

Any business or individual looking for cost-effective shipping.
Economy Shipping: Comparisons
There are quite a few differences between the shipping methods available to you. One main difference between Economy Shipping and other shipping forms is the cost factor. Let's take a look at Economy Shipping against other shipping methods comparatively.
Economy Shipping Vs. Standard Shipping
While both shipping methods are cost-effective means of shipping packages, subtle differences set them apart. Both services are available in the United States and to nearly 200+ worldwide locations.
A noticeable difference is in the speed of shipping. Economy shipping tends to be slower when compared to Standard Shipping and tends to experience delays in deliveries.
Economy Shipping Vs. Expedited Shipping
The similarities between economy shipping and expedited shipping stop with the word 'shipping.' Poles apart, the speedy Expedited Shipping option is geared toward customers with time-definite shipping requirements. Expedited shipping is also expensive compared to Economy Shipping and is significantly faster than economy shipping in deliveries.
Where Is Economy Shipping Available?
SFL Worldwide is a reliable shipping partner that caters to domestic and international shipping needs. We deliver to over 200+ countries worldwide and have an extensive network of connections for delivering domestic and international shipments. Visit our website or call us at 1-800-691-2335 for more information.
Economy shipping is a great shipping option to consider despite its long wait times and some shipping delays. If you're shipping in bulk or have frequent shipments to make, economy shipping could be a cost-effective way to maintain your budget and set your business up for success.
At SFL Worldwide, we help you find the lowest rates for economy shipping and pass on exclusive shipping discounts using a volume-based shipping model. Contact us today to find the right shipping package for your needs.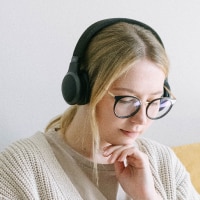 I'm Tammy Waller, a supply chain and logistics specialist with over 10 years of expertise. I've been an author and SFL employee for over 10 years.
As an author, I've been able to teach others. I love guiding users through supply chain and logistics operations.
I have substantial experience managing logistics operations, supply chain management, transportation, inventory management, and warehousing in shipping-moving and logistic services. I've worked on many worldwide logistics and supply chain projects, honing my abilities in negotiating rates, scheduling shipments, and managing vendors.