Palletization is the process of storing and transporting goods and cargo on a pallet. Palletization provides a standard way to handle and transport palletized goods with mechanical equipment like Pallet Jack or forklifts.
Most of the shipping companies that ship goods to domestic and international places like uk have their shipments on pallets for safe and secure transportation. Palletization also allows shipment segregation when shipments are co-loaded in trucks or containers for overseas shipment.
Standard pallet dimensions are 40 Inches x 48 Inches x 5 Inches. For overseas shipment into a 40-foot high cube container maximum and recommended height of the pallet is 101 Inches including the height of the pallet. The internal height of a 40 Foot High cube container is 8 FT 10 Inches (106 inches).
Most shipping companies charge for a shipment based on pallet volume. Generally, palletization adds anywhere from 20% to 30% to the actual volume of the shipment. To keep pallet volume at a minimum recommendation is to use standard size boxes instead of odd size boxes, which add to pallet volume. Standard size boxes also known as large boxes are 18 Inches X 18 Inches x 24 Inches are most suitable for pallets. You can stack 4 Large (18x18x24 Inch) boxes in one row without wasting any space on the pallet.
Once boxes are placed on the pallet they are secured by using heavy stretch wrap also known as plastic wrap or shrink-wrap. This process allows for shipment on the pallet to be secured and stable during transportation.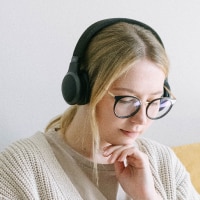 I'm Tammy Waller, a supply chain and logistics specialist with over 10 years of expertise. I've been an author and SFL employee for over 10 years.
As an author, I've been able to teach others. I love guiding users through supply chain and logistics operations.
I have substantial experience managing logistics operations, supply chain management, transportation, inventory management, and warehousing in shipping-moving and logistic services. I've worked on many worldwide logistics and supply chain projects, honing my abilities in negotiating rates, scheduling shipments, and managing vendors.