Relocations for Diplomats, NGOs, & Embassy
SFL Worldwide specializes in relocating diplomats, embassy, NGOs and government personnel overseas. Our competent services guarantee a secure move for your state employees from planning to settling in the new premises.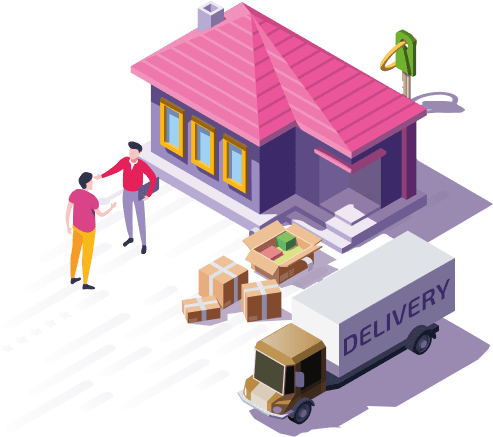 Get Quote and Save UPTO 70% on your next shipping

Please select from country

Please select to country
Secure and Trustworthy Organization Relocations
SFL Worldwide offers exceptional international relocation services that relocate entire organizations, diplomats, soldiers, and other government employees. Here is a detailed guide on international organization relocation services offered by SFL Worldwide.
What are International Relocation Services?
International relocation services for organizations are practical tasks performed by logistics companies to help government organizations and embassies move their employees to a new location overseas.
An international relocation company can eliminate the brunt of sorting out the details and coordinating a large-scale move, such as getting organizations settled into their new location. From cultural training to procuring visas, international relocation company provides convenient services to make organization relocations a breeze.
3 Reasons to Move With SFL Worldwide's International Relocation Services

We understand organization relocations can soon add up. Our goal at SFL Worldwide is to get you the best value for your money with high-quality services to move you in a hassle-free manner from A to Z.

Organization Relocation Experts
We have specialized personnel who are experts in corporate relocations and understand the nuances of moving an organization overseas. With an excellent eye for detail, you are hands down in safe hands.

SFL Worldwide is a leading international relocations services llc company providing shipping and moving services to over 200 countries worldwide. With us, you are guaranteed excellent support services in any part of the world.
What International Relocation Service Offers
International relocation is no easy feat, especially when it involves an entire organization. But the significant nature of the move calls for services on a large scale. Some of the International Relocation Services that provide a hassle-free move include –

Organization relocation requires careful planning and precision. In the first stage, we work with our professional movers to design the entire move from start to finish. Getting every detail right down to the last one is crucial to ensure a successful move.

Understanding the needs of the organization relocation to create reasonable budgets for the final move. Budgeting involves analyzing shipment needs, shipping costs, and storage fees.
Understanding everything from the final destination's culture, language, and services (banking, medical, etc.) to shopping is a large step in ensuring employees have all the information they need to settle in comfortably.

Transportation of office equipment
Coordinating the transportation and delivery of office equipment, such as computers, furniture, appliances, and supplies, such as printer ink cartridges, paper, and stationery, before the move-in date is essential to start afresh in the new location.
How Our Global Relocation at SFL Worldwide Works
SFL Worldwide understands diplomats and other government-related positions are important to your country. Our organization relocation services are done with great care and precision to ensure they can represent their country seamlessly from day one. offers impeccable services for relocation internationally to our clients.
Our excellent team of experts has the training and experience to handle international organization relocations. They plan, coordinate, and organise to help your organization settle into newer locations and reach new heights with our seamless international organization relocation services.
Office and Residential Move
With every organization relocation, be it an office move or a residential one, we ensure your employees are settled comfortably with everything they require for a fresh start in a foreign location. We have you covered from planning every little detail for your move to providing custom crating services for your appliances.
New countries come with new cultures and new languages. Sometimes, adjusting to your new location can be difficult when you don't understand the local language being spoken. At SFL Worldwide, we connect you with local translation professionals who can assist you in getting some basic knowledge of the local language.
We understand that when you move overseas, organizations have the daunting task of figuring out what to do with the current home or office space. At SFL Worldwide, we assist in scouting properties in the new location and connecting you to the right vendors to sell or rent your property before you leave overseas.
Sorting out documentation
When you request organization relocations with SFL Worldwide, you are guaranteed a comprehensive package that includes processing all kinds of paperwork, such as visas, passports, and other official documents you require to live and work comfortably overseas.
Moving homes and offices alone do not complete the organizational relocation process. At SFL Worldwide, we go above and beyond in finding you the right personnel and businesses to support you after your moves, such as finding a handyman or a plumber.
True settling in happens only when your entire family is comfortably settled in. To achieve this, we help find your children the best schools to broaden their horizons and provide the necessary support your spouse requires to enhance their career prospects by finding competitive roles in the new location.
For more information about international corporate relocation services, contact us at 1-800-691-2335 or send us a message on our support page.
Your trusted logistics partner for hassle-free door-to-door shipping and moving services.
I've used SFL Worldwide for the past few years and I've been very happy with their service. They are always on time, their prices are reasonable, and their customer service is excellent. I would highly recommend them to anyone who needs a reliable courier service. Here are some specific examples of why I'm so happy with SFL Worldwide They have always been on time with my deliveries. I've never had to wait longer than expected for my package to arrive. Their prices are very reasonable. I've found that they are often cheaper than other courier services. Their customer service is excellent. I've had to contact them a few times with questions or concerns, and they have always been very helpful and responsive. Overall, I'm very happy with SFL Worldwide. They are a reliable, affordable, and customer-oriented courier service. I would highly recommend them to anyone who needs a courier service.
Mahesh Darshan
2023-05-20
Very supportive and patient. Documents reached on time. I would recommend their services to everyone. Thanks Mr, Punit for your guidance.
Best service with best rates
Chandramouli Potnuru
2023-05-11
SFL is Rocking!!! I had a urgent need to ship some legal documents to California from Texas, I have immediately called Punit from SFL as usual he has done his magic. The service is really superb and highly recommended.
Great service for my documents shipping from Hyderabad to USA. Reasonable rates and great customer service. I will recommend their services.