As thrilling and exciting as it is to move to a new destination, there comes equal anxiety and stress with the moving process. It costs money, and there are many tasks to accomplish for a hassle-free move. This is why working with a reputable international moving company makes all the difference.
In this guide, you will learn how to make overseas moves easy.
The first and most critical step of them is getting your documentation sorted. Living in a foreign country comes with its own set of rules and regulations. It is important to ensure that your essential documents, such as your passport, visa, driver's license, and health insurance, are valid and not nearing their expiry or renewal date.
Ensure your bank accounts are in order, so you have sufficient funds and access to get you what you need on arrival.
Questions to Ask Yourself Before Moving Your Belongings to Another Country
International relocations can be time-consuming, and it is only acceptable to have a million questions racing through your mind, such as how to move internationally and how to move your all your belongings to another country. At SFL Worldwide, every booking is assigned a dedicated moving advisor who is there to answer and guide you on making your moves easy. Here are some questions that explain what you need to know before you move overseas.
What do I really need to bring with me?
Before you start shopping for the right overseas moving company, you need to know what you need to take with you. While it is possible to set up overseas from scratch, it makes sense to ship what you own to save on initial setting-up costs.
While you figure out a list of must-haves and downsizes, keep in mind to draw a budget to help you find the best way to move internationally.
Your final destination plays a major role in how you decide to have your items shipped to your overseas doorstep. Not only is it important for figuring out logistics, but the costs can also increase according to the destination. Your destination and timeframe will help you determine the shipping costs associated with overseas moves. Some questions you want to ask your moving company are —
Is moving insurance available?

Are there additional packing and unpacking costs involved?

Can the final rate change upon delivery?

Are there any additional fees that you should know about?

Is the doorstep the final destination, or will they move from port to port?
How are you going to move your pet to a new country?
Moving with pets internationally is not something that can happen on the fly. It takes careful planning and plenty of research to ensure your pet does not feel the stress of the move. Some countries have strict rules for importing pets into their land. Research import requirements for pets in your destination country.
Not all moving companies take on the responsibility of moving pets. It is a good idea to check with your mover and find a dedicated pet moving company that adheres to pet-specific regulations and ensures your pet is taken care of from start to finish. Finally, consult your pet's vet to make sure this is the best decision for your pet and if there are special considerations to think about.
How are you going to ship your car?
At SFL Worldwide, we offer car shipping services to many destinations worldwide. We offer car shipping as part of our international moving services. Your moving advisor will guide you in choosing the right shipping method for your car. Our moving experts will help prepare the necessary documentation to pass customs clearance without any hassle.
Should you rent furniture and household items instead of paying to move them?
While it makes sense to downsize and move as little as you can, there is nothing more comforting or practical than having your existing furniture and household items ready to get started in the new country. The decision depends on the condition and durability of your old furniture. Moving a piece of furniture that is already on its last legs makes no sense.
Another thing to consider is its functionality in fitting into the new space. The same goes for household items. Moving your furniture and household items with you on your overseas move can save you a great deal of time and avoid decision fatigue.
Ultimately, an overseas move should be more about enjoying your new surroundings and less stressful. If moving into an empty home brings additional stress, you may be better off moving your furniture and household items with you.
Tips on Moving your Belongings Internationally
Choose the right freight for your move
Ocean freight takes longer than air but is considerably lower in cost and delivers your items safely to your final destination. It is also a sustainable choice of transport and occupies a lower carbon footprint. On the other hand, air freight is a premium service that makes sense if your move is urgent and needs to be expedited.
Your quote can depend on a number of factors, such as destination, speed, packing and unpacking service, and more. Use our instant quote calculator or visit our contact page to find the right quote for your move within seconds on our website. Our associates can guide you from start to finish and find you the right plan for your moving needs.
Make sure your pet's vaccinations are in order to have them in the best of health when they move and to avoid quarantine at the final destination. Every country has its own set of rules and regulations when it concerns pets. Make sure you sort out your pet's paperwork and get the necessary vaccination before you arrive at the final destination.
An international move can be an expensive process. We highly recommend downsizing and selling up items that are better left behind. Remember that shipping costs can increase with an increased load. Choose the absolute essentials. Sell or donate what no longer makes sense in the new country or may be cheaper to acquire than ship to the new country.
Choose the right container
Ocean freight has two major options – FCL and LCL. FCL stands for Full Container Load, and LCL stands for Less Than Container Load. With FCL, you occupy an entire container by yourself. This makes sense when you have a lot of things to ship. An LCL option is one where you share a container with other people. This is ideal for those with fewer things to ship or a lesser budget for their move.
Choose a reputable moving company
A moving company plays a crucial role in your move and has the ability to better your move or wreck it to a bad start. Finding a mover that is highly reputable and offers the entire gamut of moving services under one umbrella is important. SFL Worldwide is a one-stop shop for all things moving. Every move is assigned a dedicated advisor, who is here to guide you at every step, so you don't have to lift a finger.
A reputable mover can make all the difference in getting your overseas move right. Experienced international movers handle every aspect of an overseas move with tremendous expertise, from customs to real-time tracking of your shipments. Every task of your move is clearly defined in the moving contract, so all that's left to do is sit back and relax while they take care of settling you in comfortably at your new location overseas. Our advisors at SFL Worldwide are always here to help answer your questions and help you choose the right moving plan. Visit our contact page to connect with our expert advisors right away!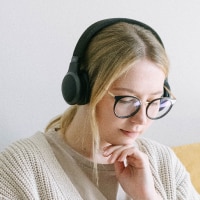 I'm Tammy Waller, a supply chain and logistics specialist with over 10 years of expertise. I've been an author and SFL employee for over 10 years.
As an author, I've been able to teach others. I love guiding users through supply chain and logistics operations.
I have substantial experience managing logistics operations, supply chain management, transportation, inventory management, and warehousing in shipping-moving and logistic services. I've worked on many worldwide logistics and supply chain projects, honing my abilities in negotiating rates, scheduling shipments, and managing vendors.