Moving to an exotic, new country with your family is an exciting process. However, the moving aspect of the international relocation process has always been a challenging ordeal for anyone. Relocating between countries requires many checklists to be followed for a seamless relocation. We at SFL Worldwide offer you seamless international relocation services that will put you and your family at ease and be able to enjoy your time in a new country. Read on to find out some of the significant factors in relocating that are worth considering for your big move.
What is International Relocation?
In simple terms, moving from one country to another is called international relocation. Be it moving to a neighboring country on the same continent or moving to a completely different continent. International relocation means relocating to a new country with your belongings, finding a new home to live in, understanding and adapting to the new environment, finding the best schools for your children if you have any, and so much more.
International Relocation Process
So by now, you have decided to move to another country for work, growth, or even a bright future. You must be wondering the easiest, stress-free process to accomplish this. Well, international relocation is not as simple as just packing your bags, booking the flight, and just moving. There are hundreds of factors to make the transition during international relocation smooth.
1. Deciding the country
Knowing which country you are moving to is only a small and easy part of the entire process. Planning the move to that country and executing it without flaws is harder. Multiple factors such as cost of living, language barriers, culture, climate, and weather conditions influence your decision-making when moving to another country.
Something as simple as adjusting to a cold country when you hail from warmer countries like India takes a lot of effort on your health and the health of the people with you. Therefore, it is essential to conduct thorough research to make sure your decisions are rock solid!
2. Understanding your international relocation process
If you have decided the country you are planning to relocate to, you need to start the necessary preparations from documents to finding a residence for yourself in the new country. It is advisable not to ship or move everything you own unless you consider them very important. For example, it is not worth shipping a simple table with metal legs weighing 8 pounds and costs only a few bucks to buy new as the cost to ship the item is more than the actual cost of the item. Deciding what to move and when to move is a very crucial part of your relocation process for a seamless and affordable move.
3. Packing for your international move
A few important things to consider for a safe and seamless international move are disassembly of household items, safe and reliable packing, choosing the right box size for your belongings, etc. You can always consult your shipping provider for the best options and guidance for a smooth international move.
4. Important documents
There is a list of documents you need to have on your person before moving to another country with different laws. Always consider visiting the embassy for even the most minor concerns you have regarding your international move. Documents like visas, passports, etc., are the most important of all documents you will need for your move.
5. Choosing a reliable shipping and moving companyAs you start packing for the big move, you should consider using a reliable mover and packer service provider for the utmost safety of your belongings. Movers and packers help you with the disassembly of household goods, packing from your current residence to assembly, and unpacking everything at your new home. The moving process simply becomes easy as the professionals provide door-to-door relocation services with easy customs clearance. They also cut your packing and moving time by half!
6. Final preparation for your International relocation
Now, as you have everything on track, you have to double-check your list to make sure you haven't missed a single item to avoid delays and other inconveniences in the entire international relocation process.
How much does International Relocation cost?
The international relocation cost depends on many factors, like the number of boxes, mode of transport, customs clearance, etc. If you plan to ship your belongings via air, it is undeniable that the shipping cost is way more than choosing to ship via ocean. Shipping via air saves a lot of time but is considered very expensive if you have a lot of things to move. On the other side, shipping your belongings via the ocean is time-consuming but, in return, saves a lot of money. If you are planning to ship furniture, huge boxes, and other heavy items, it is recommended to opt for ocean freight, where you can choose between an LCL and an FCL.
FCL, which stands for Full Container Load, is an entire container assigned to your shipment. You can use the same for all of your belongings. Whereas an LCL, which stands for Less than a Container Load, is a container shared with other customers moving to the same country at that time. In a nutshell, if you have a lot of items to move from one country to another, you should opt-in for an FCL. Whereas, if you have only a few boxes or a bunch of small items, you can easily share a container with other customers to save money.
Cost of shipping a vehicle overseas
Deciding to ship your automobile overseas? This is one of the toughest decisions to make in the moving process as it is not only valuable from an emotional standpoint but also quite expensive. Moving automobiles realistically requires a lot of documents and considerations depending on the specific country. It can also be a tough decision deciding whether or whether not to move your automobile with you considering the shipping cost of moving your automobile depends on size, weight, and mode of transport. Get more information on auto transport.
It is highly recommended to get insurance for your belongings while moving, to avoid any loss in an unforeseen situation that is not in the shipping line's control. Paying a little bit over the basic insurance has you covered for any loss or damage on your goods while you move internationally.
Customs duty charges and taxes
Most countries have duty-free policies for importing used household goods for personal use while you move to a new country. However, a few household items fall under a specific category, and thus customs duty is charged. The customs charge depends on the item, but the global average for household goods is 1.8 percent of the purchase value.
It is recommended to discuss the customs process with your shipping provider to avoid any inconvenience.
International relocation services
SFL Worldwide has been serving its customers with affordable relocation packages since 2005. Here are a few services in which we excel.
International relocation package
International relocation shipping
International relocation moving
International pet relocation
International relocation consultation
International automobile transport
Cheap International relocation
International movers and packers
Express International relocation
Expat relocation services
International relocation to India
International relocation to UK
International relocation to USA
International relocation to China
International relocation to Pakistan
International relocation to Nepal
International relocation to Canada
International relocation to UAE
International relocation to Australia
International Relocation Solutions
If you are looking for international relocation solutions, please feel free to contact SFL Worldwide for any immediate assistance on your next move. We would be glad to provide you with the shipping and moving services along with the correct guidance for relocating to a new country with tailored moving solutions for your specific need.
International relocation companies
Having a varied range of shipping partners for your specific needs, SFL Worldwide has strategic alliances with the best shipping and moving companies like FedEx, UPS, DHL, etc. We work with them to reduce stresses and allow you to enjoy a hassle-free move.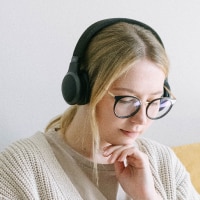 I'm Tammy Waller, a supply chain and logistics specialist with over 10 years of expertise. I've been an author and SFL employee for over 10 years.
As an author, I've been able to teach others. I love guiding users through supply chain and logistics operations.
I have substantial experience managing logistics operations, supply chain management, transportation, inventory management, and warehousing in shipping-moving and logistic services. I've worked on many worldwide logistics and supply chain projects, honing my abilities in negotiating rates, scheduling shipments, and managing vendors.