Heading out for a holiday needs a whole lot of preparation. Just imagining the amount of the preparation required for an international relocation is mind-boggling and stressful.
New place, new culture, new colleagues, language, and customs – everything changes overnight. International Relocation is a tedious thing. Therefore, making rightful efforts and investing time in making smart decisions in your relocation process will help you execute a stress-free move.
SFL Worldwide presents you with an "International Relocation Process" that is a quick and easy reference to help you with this major move. The process covers four principal sectors:
Shipping needs
Immigration
Custom Department Regulations
Culture and Language
The primary step to move into a new country is to shift your belongings. While shipping from one country to another, one has to choose a reputed shipping company. Shipping companies listen to your requirements, provide the best solutions, and easily accommodate your needs.
While shipping from one country to another, one has to choose how they want to ship their belongings. This is totally the customer's choice depending on their relocation budget and needs.
On average Air freight takes 8-15 business days to deliver your shipment. Airfreight is expeditious and expensive. On the flipside, Ocean freight takes 90-120 business days to deliver your shipment. Ocean freight is cumbersome but very friendly on your budget.
Depending on your budget and requirement, choose your mode of transportation wisely, as the major chunk of Relocation Tariff, depends on shipping costs.
Immigration formalities and Customs department regulations are crucial and unavoidable. A minor violation in it will delay the entire Relocation Process.
It is mandatory to get an Immigration Clearance to move into a new country. Its application form, process cost, and timelines have to be kept into consideration.
Custom Department Regulations:
The Custom duties, taxes, and handling-fees are usually calculated based on the type, size, and value of the items being shipped. A Custom Declaration form has to be filled in with utmost care, attaching it with all the cargos.
Prohibited items for Shipping- Visit the below mentioned link to get detailed information https://www.sflworldwide.com/prohibited-shipping-items/
International Relocation brings in cultural and language change as a part and parcel of it. It is advisable to learn and blend in with local culture, rituals, and language to be confident and comfortable in this new location. Acclimatizing to a new place at the earliest helps you gain new friends and access to a community which will help the relocation process be enjoyable.
NOTE: All the above-mentioned parameters are stated in a general notion. It might vary depending on the country your cargos are being shipped.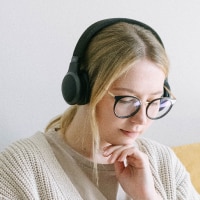 I'm Tammy Waller, a supply chain and logistics specialist with over 10 years of expertise. I've been an author and SFL employee for over 10 years.
As an author, I've been able to teach others. I love guiding users through supply chain and logistics operations.
I have substantial experience managing logistics operations, supply chain management, transportation, inventory management, and warehousing in shipping-moving and logistic services. I've worked on many worldwide logistics and supply chain projects, honing my abilities in negotiating rates, scheduling shipments, and managing vendors.