I am sure it must be a bag full of mixed emotions to move into a new place. The mind is drooling with excitement and the nerves are cold with nervousness thinking about all the nitty-gritty. Packaging, shipping, customs unloading is complex task.
Please note this post is meant to act as a guide for your international relocation preparation. We highly recommend that you still do your research with respect to visiting embassy websites, airlines websites, etc. Well, let's take you through a preparation ride to execute the perfect International Relocation.
¤ Documentation
The first and foremost step for International Relocation is having a national legal identity- passport. Usually, 6 months validity is needed for moving out, so one should renew their passport at the respective embassy.
Documents like:
– Birth certificate
– Bank papers
– Insurance papers
– Marriage certificate.
These are a few compulsory documents.
¤ Visa Application
Based on the country you decide to move to, it is essential to know the legal formalities and documents required to apply for Visa. Correctly approved papers and letters strengthen your file and help you get approval. You also have to book a prior appointment with the U.S. Department of Homeland Security application support center to submit your biometrics.
¤ Financial and Health Assistance
International Relocation is pocket cutting. It is essential to hunt for a job and manage rent, food, tuition fees, taxes, and many more expenses. Some countries do not provide work permits to spouses. In case of any outstanding loan in the native place, it is advisable to have a global account and manage internet banking through it.
In this crucial phase of a global pandemic, it is essential to have health insurance and secure yourself. Medical expenses can be expensive. It is a good idea to have insurance during emergencies.
¤ Packaging and Moving
The most tedious process is in your footstep now. Systematic packaging can help you be at peace after moving into a new place. International relocation requires more precision. Work can be made easy with segmented items to pack like fragile goods, dry goods, furniture, etc. A shielded packaging with bubble wraps and tapes in an appropriately sized corrugated box is compulsory.
Visit our guide (how to pack goods blog site)
Ocean freight and Air freight are two modes available for International shipping. It is a known fact that air freight is quicker but expensive. For shipping based on priority, you can use air shipping for sending essential goods to be delivered within days and wait for other items to get delivered via Ocean freight.
¤ Custom Department
The custom duties, taxes, and handling fees are usually calculated based on the type, size, and value of the items being shipped. A customs declaration form must be filled in with utmost care, attaching it with all the cargo.
Prohibited items for Shipping- Visit the below-mentioned link to get detailed information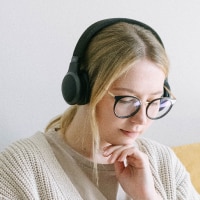 I'm Tammy Waller, a supply chain and logistics specialist with over 10 years of expertise. I've been an author and SFL employee for over 10 years.
As an author, I've been able to teach others. I love guiding users through supply chain and logistics operations.
I have substantial experience managing logistics operations, supply chain management, transportation, inventory management, and warehousing in shipping-moving and logistic services. I've worked on many worldwide logistics and supply chain projects, honing my abilities in negotiating rates, scheduling shipments, and managing vendors.