There can be mixed feelings when you move to a new home in a new city! Shipping our items and ensuring they reach our new home in a safe manner is the biggest challenge. Shipping to Australia is tricky than the rest of the world, as Australia is located a bit farther away from the rest of the world geographically.
Do you feel anxious about your move? Treat yourself with rest, as SFL Worldwide helps you to ship your cargo safely and securely at your doorstep.
Australia is located far away with tons of distance by air and sea between the continent and mainland United States. It's no wonder that customers hesitate when they wish to expand their business from Oklahoma to Sydney. There's so much to worry about, and the biggest problem is the possibility for shipping charges to be sky high and leave one with a large dent in their wallets. However, this issue is tackled with SFL Worldwide. That's right, with our modernized tracking services and freight that covers both the air and the sea, we provide all this by being the cheapest way to ship to Australia. We value our customer's time and their effort in reaching new horizons. Therefore, to assist their journey and time, we have customized our company to elevate their shipping experience. And to provide a hassle-free journey, our shipping costs are the cheapest from anywhere in the United States to practically anywhere in Australia.
So, what are you waiting for? The cheapest shipping to Australia from the USA is at your fingertips. We guarantee a safe and secure journey by coming up to your standards and doing no damage to your budget.
Being the tenth largest market for eCommerce, Australia is an excellent destination for setting up and expanding your global reach to your customers living down under. If you are in the United States and looking to invest in Australian markets, choose SFL Worldwide and ship anywhere in Australia at record times and incredibly low prices. We have paired up with industry giants such as UPS, FedEx, and DHL Express to provide our customers with fast, quality delivery with reasonable shipping charges that are loaded with discounts. Check out our services page which details every information on how to ship to Australia or request a quote. We are excited to connect you to a world of possibilities.
Shipping via Air or Ocean is time-consuming as Australia is an individual country far from the USA with no land borders which increases the transit time for cargo. Of course, Airfreight delivers the product quicker than Ocean Freight.
It usually takes 7-10 days for shipping via Air and 90-120 days for ocean shipment. In case you require speedy delivery, there is an option of express shipping via Air.
We highly recommend choosing your mode of shipment based on your needs and requirements. If you have a specific departure time, you can schedule a pickup for your belongings to be shipped 3 months prior to your move which will result in savings as your belongings will be shipped via ocean.
On the other hand, if you have a sudden shipment and need your belongings to be delivered as soon as possible, we highly recommend airfreight for express deliveries.
Custom Department Regulations:
Like NAFTA- North America Free Trade, Australia and USA have an Agreement – the Australia–United States Free Trade Agreement (AUSFTA). According to the agreement, there is in and out free trade between both countries without any objections. This indicates that custom duties, tariffs, taxes will be cut down, compared to other foreign countries.
It is to be noted that tariffs and taxes might have some variation. Custom duty is just 5% of the total value of the items being shipped. Calculating customs duty and handling fees are time-consuming. So plan out your shipment and calculate your costs and time limits well in advance.
Prohibited items for shipment:
Following the government guidelines for shipment from USA to Australia, certain items are strictly prohibited from transporting. "Illegal drugs, weapons, live or dead animals, any sort of fireworks or explosives, Rough diamonds, indecent material, etc." It is a criminal offense to ship prohibited items. High duties are charged for compensation.
For more details on prohibited items, please click on the below link.
If you choose SFL Worldwide for your USA to Australia shipping needs, we offer you bonus services, keeping your comfort the foremost priority.
Door-to-Door services
24*7 online tracking system
Packing services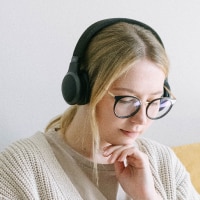 I'm Tammy Waller, a supply chain and logistics specialist with over 10 years of expertise. I've been an author and SFL employee for over 10 years.
As an author, I've been able to teach others. I love guiding users through supply chain and logistics operations.
I have substantial experience managing logistics operations, supply chain management, transportation, inventory management, and warehousing in shipping-moving and logistic services. I've worked on many worldwide logistics and supply chain projects, honing my abilities in negotiating rates, scheduling shipments, and managing vendors.