Are you planning to ship to Nepal? Nepal is a sought-after destination in the world with magnificent tourism spots such as the Himalayas and Mount Everest and a booming location for upcoming businesses.
Shipping to Nepal is easy but there are certain shipping and moving factors to keep in mind while you relocate or ship your belongings to Nepal. Landlocked between neighboring countries like India and China, shipping to Nepal comes with its own set of challenges and is not as easy compared to other countries. Nepal has many remote and rural areas and extreme weather conditions that require a sophisticated and technologically advanced logistics network for a successful delivery, which is available right here at SFL.
One of the first things you choose when you want to send a parcel to Nepal is choosing the mode of transport according to your requirements. You can choose to ship your belongings to Nepal by Air or by Ocean. Shipping a parcel or planning an entire move to Nepal via air is pricier than shipping to Nepal via ocean. The expensive rates while shipping via air are justified by quick deliveries whereas shipping via ocean is comparatively cheaper with a longer transit time.
How much time does it take to ship to Nepal?
FedEx Shipping to Nepal
International shipping to Nepal
Cheapest Shipping to Nepal
Parcel to Nepal services
Send clothes to Nepal
Send mails to Nepal
Prohibited shipping items to Nepal
Every country has a list of prohibited items that are prevented from entering their mainland. Nepal has some strict regulations on items that are allowed inside the country. Below are a few items that are strictly prohibited.
Bird Feathers
Batteries – hazard and Non-hazard
Bio Products – hazard and Non-hazard
Blank Stock
Chemicals – hazard and Non-hazard
Collectible Coins and Collectible Stamps
Airline tickets, etc
You can get a full list of prohibited shipping items here.
Customs duty in Nepal
Nepal customs use the Harmonized Tariff System (HTS) for the classification purpose where the import duty rates vary from zero to 80 percent. While shipping goods to Nepal, the goods are liable for a value-added tax which is around 13 percent levied on CIF plus customs duty value. You can always contact us for any customs duty-related queries prior to your shipment.
Shipping to Nepal from USA
While shipping to Nepal from USA, you have to keep a few factors in mind to avoid any kind of delays and inconveniences in the shipping process for your parcel from USA to Nepal. Shipping to Nepal in Asia from USA in North America has a huge distance of around 7900 miles, which is time-consuming compared to other countries. Shipping via ocean freight can take anywhere between 90 to 120 days depending on weather conditions, while shipping via air is estimated to arrive at the destination in 7-14 business days.
Shipping to Nepal from UK
Shipping to Nepal from the United Kingdom is covered with a distance of around 4500 miles, which is time-consuming as well, Cargo shipping to Nepal via ocean has an ETA of 60 to 90 days while shipping to Nepal via air has a transit time of 7-14 days. Choosing your shipping option to Nepal is very important depending on your needs, SFL Worldwide offers free shipping to Nepal consultation and provides tailored shipping solutions according to your requirement.
Shipping to Nepal from India
India is the closest and most friendly neighboring country to Nepal, and thus shipping via air and road are the possible ways you can get your parcel delivered in Nepal – be it the capital city of Kathmandu or a remote location in the foothills of the Himalayas. SFL Worldwide specializes in shipping to Nepal from India with a varied range of shipping and moving solutions. Sending a single document or moving your entire house to Nepal has never been more straightforward. Choose SFL Worldwide as your shipping partner for your next big MOVE.
Shipping to Nepal Services
Upon choosing SFL Worldwide for your Nepal shipment, we stand by your side in the entire shipping process, starting from the initial pickup to the final delivery supporting you with the below services:
Shipping to Nepal Tracking System
24/7 Customer support
Easy customs clearance for Nepal
Dedicated agent for your entire shipment
Express Delivery to Nepal
Insurance on goods for your shipment to Nepal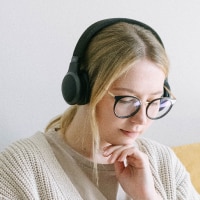 I'm Tammy Waller, a supply chain and logistics specialist with over 10 years of expertise. I've been an author and SFL employee for over 10 years.
As an author, I've been able to teach others. I love guiding users through supply chain and logistics operations.
I have substantial experience managing logistics operations, supply chain management, transportation, inventory management, and warehousing in shipping-moving and logistic services. I've worked on many worldwide logistics and supply chain projects, honing my abilities in negotiating rates, scheduling shipments, and managing vendors.